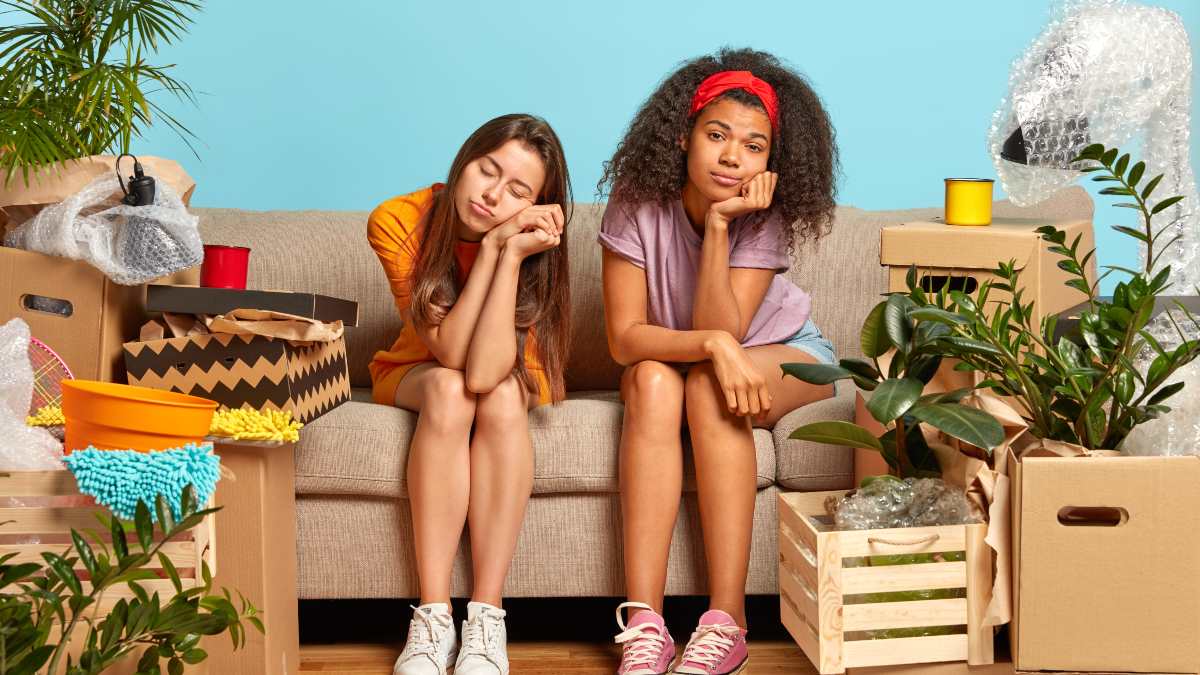 Welcome back with our new article and you will probably go through some hard times while you are learning how to paint, where there has been a lack of artistic inspiration.
As you ponder over your first stroke, the white canvas sits on your easel, bare of any paint for a day. That day turns into a week, and that week turns into months or years sometimes.
This is referred to as the dreaded art block. If you are not cautious, as an artist, it could seriously affect your progress. By reading this article, you will be able to know what is an art block and how to get out of one?
Let's start,
What Is An Art Block Meaning?
Artist's Block is an abstract word for when your inspiration has run out. You can't come up with ideas at all.
An art block (also recognized as a creative block) is a period of time where an artist could not reach their creativity and/or could not bring themselves to produce a new piece of work.
They feel like they've run out of drawing things. You'll need a lot of patience and a willingness to play within new limits to get creativity back into your practice.
Why Should You Get rid out of Art Block?
There are a few reasons that you need to get rid of the art block, because,
It just makes it worse to get too much in your head about having artist's block. For e.g., one creative test indicates that when you tell people to be creative and draw animals from another world, their drawings just look like earthly animals; they fall back about what they knew.
Read Also: Top 50 Most Popular Women
Getting rid out of art block may lead to creating new innovative ideas or exploring concepts.
How to Get Out Of Art Block by 10 Different Ways
As explained by the earlier sub-topic, you have to get rid out of Art Block.
In this section, we will see how you can get out of art block in 10 different ways.
01. You have to Enroll in an Art Workshop
Look for workshops that incorporate techniques or media you do not know, but that can help you build your art practice.
You can find a way out of the artist's block by pushing yourself to start a new technique or method.
# Try a workshop on realistic painting if you are an abstract paper.
# Try an oil painting studio if you usually paint in acrylic.
# Try a workshop on super eight films when you usually shoot digital video.
02. You should make some changes in your routine
Nothing might be better than getting out of your comfort zone for a creative rut. Go out to a café, spend time in nature, or source new reference material.
Note, inspiration is there around you when you're open to it, and you could easily feel uninspired if you're doing the same things day after day.
"I take walks when I've got a creative block. I want to see which shapes stick out – it could seem abstract, with so many legs rushing at once.
To get stirred, I don't have to see great art. That's better for music for me."—Caio Fonseca.
03. You have to make new friends, and you should go on social
Going out with friends, meeting new people, or simply going outside and attracting passers-by may seem like a way to prevent work.
But art imitates life, and when you are clear of the anxiety at work and living life, a few of the best creativity arrives.
For example, Robert Frost was inspired by his friend's "The Road Not Taken," who often lamented and regretted the places Mr. Frost didn't get when he visited instead of satisfying the sights he had been showing.
Not only does it clear your headspace and reset your brain to get out and socialize, but you don't know what friends or random individuals would say that might cause a note of inspiration.
04. Surroundings make your limitations, so change your space
Because of the new stimuli, changes in the surroundings influence the brain to think differently.
Also, small acts such as sitting on another side of the table will provide new space and insight for your brain to connect ideas and also to come up with some new ones.
05. You are the one who can believe in yourself
With such personal work, when you are not in the most creative shape, it's easy to let doubts creep in.
But you need to put aside these questions, and to get out of an imaginative rut, try to remember your artistic worth.
Note, without inspiration, a moment doesn't mean it's never going to come back.
You'll block the capacity of your mind to open up and take in new inputs by remaining in your head to get the creative juices flowing again.
06. You should take care of yourself
It cramps creativity when you ignore your physical, emotional, and spiritual needs. Spend a little time working on your masterpiece.
Eat a solid meal and get the body moving. Work out in a gym or go for a run in a park. Sleep, and in the morning, you can find yourself energized to do work.
07. Leave your comfort zone
If you are constantly making the same type of artwork over and over again, you will quickly find yourself stuck. By doing the opposite thing of what you generally do, leave your comfort zone.
For e.g., if you usually sketch your design before you put it on paper, dive right in with paint.
08. Start where you are to get rid out of the Art block
To avoid finding time for your artistic practice, there will always be reasons, like fear of making "bad art" or regular tasks that get in the way.
You have to grant yourself permission at the end of the day to make something. It takes a little confidence and patience, but somewhere, you have to start.
Throw a painting on the canvas. Release any psychological tension that might be inside you.
The main thing is to wake up and leap into something in the morning.
Begin with something basic, like canvas preparation.
The secret is persistence. Motivation is for amateurs, as artist Chuck Close claims, the rest of us just turn up and get to work.
09. Take a break until you get rid out of the art block
All other tips are dependent on more action being taken. But maybe all you really need is just to stop it all and take a break from it all.
Artist burnout is a significant thing. You will reassess how you are headed, what you want to do, and how you could do it by taking a break.
Anything else, with no real improvement, you can end up spinning your wheels.
10. Check again why your Art makes you frustrating
Looking at the art that you love will kick-start innovation. Perhaps it is the twinge of competitiveness that it encourages. It might be a desire to self-improve or try a new style of art. Maybe it's seeing things that inspire other artists.
But this is a perfect way to open the mind and make the imaginative gears turn. This is how, after all, the platform "The Jealous Curator" came in.
The site acted as a place where Danielle Krysa, its owner, positioned art that she loved so much that it made her jealous.
The platform ended up being a massive success, a brilliant example of innovation that comes from frustration and leads to achievement.
Top 5 FAQ and Answer Sessions on Art Block
What Causes Art Block?
Art block is triggered by a lack of creative intent. The purpose is the best way to ultimately get inspired again by a vacillating artist.
We may take steps to stop it in the future and maybe even monitor its existence by knowing what the art block is.
Are our Art Blocks Real?
Fellow songwriters, musicians, choreographers, filmmakers, and poets: there's no artist's block. It's nothing but an excuse for carelessness, at best.
The artist's block is just a faulty, enduring illusion that frames creativity easily as something to which we are all naturally entitled.
Why do I have Art Block all the time?
This is one of artist's block's most common causes. Often you are so inspired that in a very short period of time, you begin making lots and lots of artworks.
You have tons of brilliant ideas, and when you draw them, they turn out perfect. And you keep on doing it.
When you can't go out and explore and get ideas, how do you find out what to paint?
Go see a new movie, look at your local art gallery or online for inspiration.
It's always hard for me to come up with new ideas, so I go online to get ideas, but that never helps. What can I do?
Ask a friend or anyone around for an idea, or ask them for a challenge to give you. The tougher the task is, the more you learn out of it.
The bottom line
Typically, an art block arises when you are tired, emotionally or physically.
So take care of yourself and take breaks, By doing this, you do not feel guilty either. You don't just need to draw in order to get better at art.
A great part of improving and growing as an artist is looking at the world around you!
The greatest thing is to just keep going and failing and succeeding at your own pace. Also, and do not be afraid; just keep going.
Let's meet on the next article. Have a good day.

MUST SEE
Learn effective strategies and techniques to enhance the guest experience in this comprehensive guide....

Investing in high-quality sound equipment is crucial for delivering exceptional live events. Discover the...

Discover various payment options that freelancers should consider for efficient and secure transactions. This...