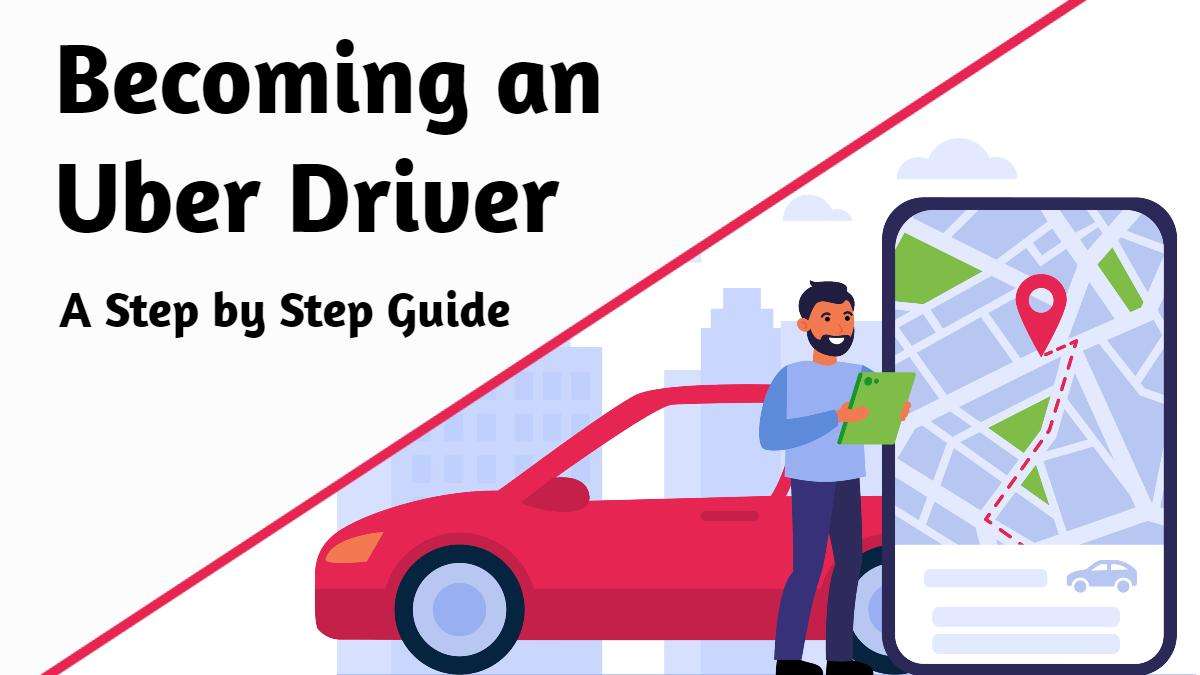 The heyday of yellow cabs is inevitably over. Statistics show that most people when in desperate need of traveling in the city, are much more likely to call an Uber or a Lyft, rather than stand on the corner of the street and trying to catch the attention of a driver passing by. Not without reason, too. Uber is convenient, easily available, and typically much cheaper than typical cab services.
Uber's growing popularity contributed not only to new modes of transport but also to growing interest in taking up the job of an Uber Driver. More and more men and women realize how much Uber drivers make – which is relatively high compared to many other professions – and that working for Uber doesn't require lots of skills or documentation. In fact, becoming an uber driver is just an easy few-step process. Here is what you need to know:
Why Should You Become an Uber Driver?
Uber is not only a money-making opportunity but also a great chance to visit different places in the U.S. It brings unrestricted opportunities to generate income, social contact with different people, and even travel opportunities.
Another great advantage of driving for Uber is the ability to work on your own schedule, which is a true blessing, especially if you are looking to earn some extra cash on the side. The hours are extremely flexible – you choose when and how much you want to drive.
On average, most Uber drivers in major cities earn up to $1,500 per week driving their own cars, which is not half bad, especially when you consider that you can decide on your working hours. Driving for Uber also enables you to get paid weekly, and you can check your pay directly into your bank account. Finally, if you don't mind it, the ability to work on weekends and major holidays gives you an edge over the other drivers who generally opt for driving on weekdays. This allows you to pocket even more income, especially when you consider the sweet, sweet surge pricing bonuses you're likely to receive on the weekends.
Make Sure You Meet the Uber Driver Requirements
All Uber drivers must have a valid driver's license, a clean driving record, no criminal history, and vehicle registration. Importantly, Uber drivers can't have any drug-related offenses and involvement in any fatal accidents. Moreover, depending on the state, an Uber driver needs to be at least 21 years old and have three or more years of U.S. driving experience, or be 23 years old with at least one year of U.S. driving experience.
To apply to be an Uber driver, candidates need to go online and fill out a form. Then, Uber will do a background check and approve or disapprove the application. After getting approved, they can start working as an Uber driver.
Ensure Your Car Meets the Uber Car Requirements
The specific Uber vehicle requirements may vary among states and cities. Generally, vehicles need to have four doors and be in good condition without signs of commercial branding. Before you start working as an Uber driver, your vehicle must pass an inspection. Moreover, you will be asked to present all the required documents.
Uber inspects each vehicle for quality and safety. They are known to be strict when it comes to cars used for ridesharing. The inspection consists of several items, such as:
A clean and running engine
Brakes
Windshield wipers
Tires
Working doors, windows, and lights
In general, all the requirements are common sense. However, they may still be worth a read for those who feel the obligation to know all the rules up front.
Submit an Application
The last step to becoming an Uber driver is to submit an application. Don't forget to include a referral code for special bonuses, and keep on waiting for a positive response. Once Uber gets back to you and everything is in order, there is nothing left for you to do but hop in your car and start making money!
The Bottom Line
Becoming an Uber driver is a relatively easy endeavor. If you have your own car and no history of major accidents as a driver, you can get approved and registered in a couple of days. Regardless of whether you just want to make some money on the side in addition to your day job, or want to turn it into a full-time thing, Uber provides you with the opportunity to be your own boss by setting your own work schedule and flexible reimbursement options. If you like to drive and are in need of some extra cash, it is an absolute no-brainer!

MUST SEE
Learn about the essential electrical repairs to consider for your business premises. This article...

Discover the lucrative benefits of investing in Abu Dhabi's real estate market. This article...

Dive into the essentials of the VA disability rating and its calculation process. This...