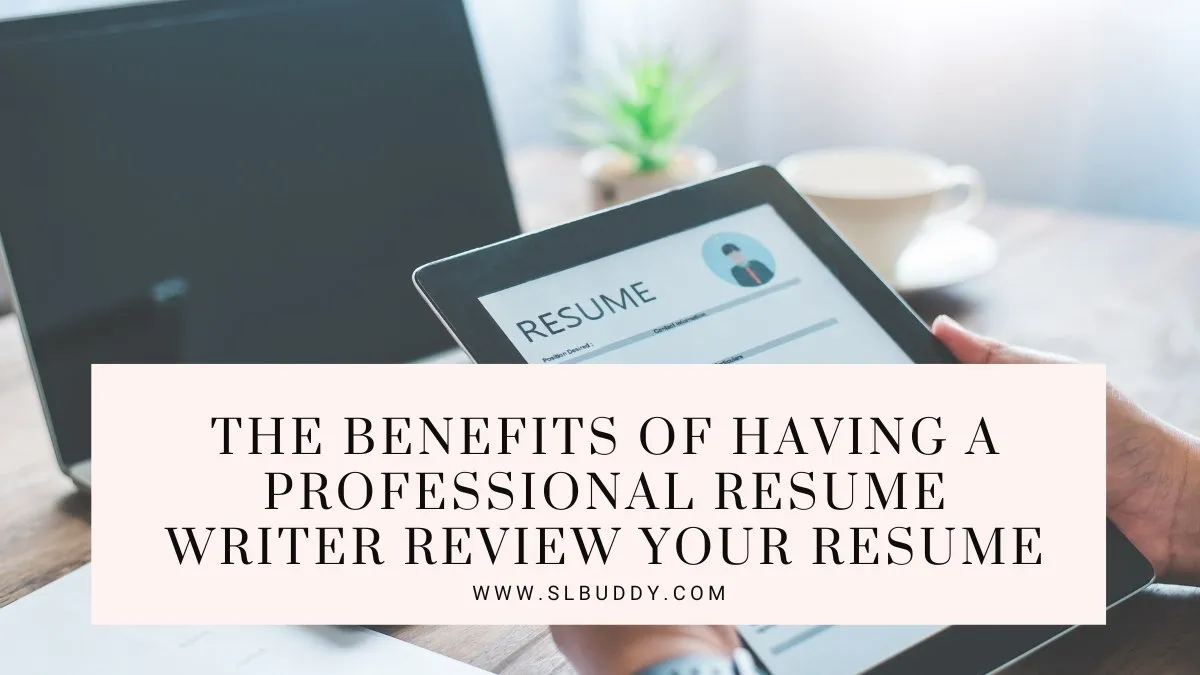 A professional resume writer can be a lifesaver for job seekers looking to improve their interview chances. A professionally written resume is estimated to up the candidate's chances of landing a job by up to 30%. This is a serious headstart in today's job market.
Whether you're just starting your career or already a seasoned professional, an expert can help you craft a polished, targeted resume highlighting your unique skills and accomplishments. Consider the benefits of having a professional resume services review your resume.
They'll Help You Stand Out
With so many job seekers applying for the same positions, it's essential to have a resume that stands out from the competition.
A professional resume writer can help you do just that by creating a unique, customized resume. It'll effectively showcase your strengths and set you apart from other candidates.
They Know What Employers Are Looking For
Professional resume writer writers have much experience working with job seekers and employers alike. So they know what employers are looking for in a candidate.
They can help you tailor your resume to meet the job needs you're applying for and highlight the skills and experiences that will make you a strong candidate.
They Can Identify and Fix Common Resume Mistakes
Even the most experienced job seekers aren't immune to resume writing mistakes. A professional resume writer can help you prevent those or identify and fix the mistakes you've already made.
For example, did you know you should start your resume with a summary instead of an objective? Experts know all the resume writing trends and can ensure that your job application is current.
They Can Help You Highlight Your Achievements
One of the most important aspects of any resume is highlighting your achievements. A professional resume writer can help you identify your key accomplishments and ensure they are effectively communicated on your resume.
This can help demonstrate your value to potential employers and increase your hiring chances.
They Can Help You Customize Your Resume for Different Jobs
Different jobs and industries require different skill sets, and it's essential to customize your resume accordingly.
Don't miss: Entrepreneurship Courses for Degrees Online and in Business Schools
You Can Hire a Professional Writer Who Specializes in Your Industry
An expert who knows your industry well can help you tailor your resume to meet the specific requirements of the jobs you're interested in.
They'll highlight the skills and experiences that are most relevant to each position. This can help you increase your chances of landing interviews and hiring.
Or You Can Hire a Federal Resume Writer
Federal resumes aren't the same as those for corporate jobs. You'll harm your chances of getting hired unless you know the nuances.
But not with a professional resume writer who works specifically with federal resumes. They'll ensure that all the essential stuff, such as your GS level and security clearance, is in place.
They'll Save Your Time
Writing a resume can be time-consuming and daunting, especially if you're unsure where to start. Working with a professional resume writer can save time and energy by entrusting the task to an expert.
This can free up time for you to focus on other aspects of your job search, such as networking and preparing for interviews.
They Can Help You Build Confidence
Job searching can be stressful, especially if you're not getting the desired results. A professional resume writer can help you build confidence.
You'll feel more secure with a polished, professional resume that justifies your strengths and accomplishments. Remember, an empowered job seeker has a higher chance of success.
The bottom line
Working with a professional resume writer or resume writing services reviews can offer a wide range of benefits.
From helping you stand out from the competition to customizing your resume for different jobs, a professional resume writer can help you land interviews and ultimately get hired.
So, if you want to take your career to the next level, give them a chance.

MUST SEE
Navigating the hustle and bustle of office life while maintaining good health can be...

The article delves into the often-overlooked importance of hearing health in the healthcare industry,...

From GPS units to emergency kits, this article outlines essential tools that every professional...