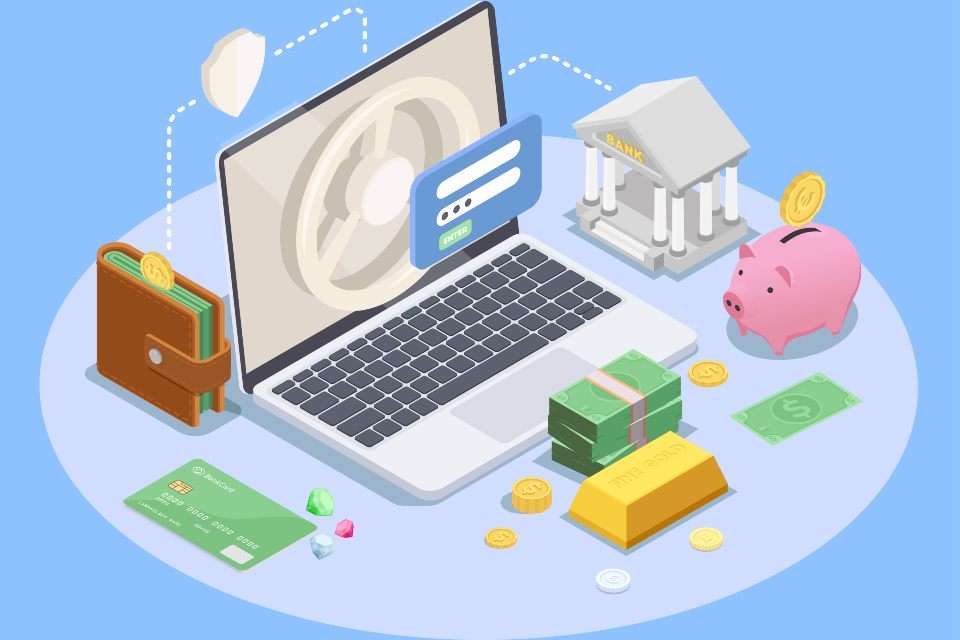 Whether you run a physical grocery store or run an online business, you will have to offer the customer a variety of payment methods, including credit cards, debit transactions, and digital payments.
These types of payments have become an essential factor in running a business as well as gaining acceptance among customers.
The merchandising industry uses these payment methods considerably to meet this need. You will only need this if you expect your small business to accept payments other than cash. Accordingly, you need to look at different payment processing companies and find the payment methods that are most suitable for your operations.
However, with a considerable number of options out there, with their features and different structures, it is worth knowing where to start to find the best payment processor for your small business. This article will help you find the best payment system for small businesses through the search process.
This article reviews the top payment settings and discusses which types of business are best suited for you. We hope that this will give you all the information you need to decide what works best for you.
The role of a payment facility company
A payment processing company is a company that provides space for transactions through electronic cards or similar payment methods.
A company like this handles all the processes that occur after giving your customer the card information they personally or online obtain.
See Also: Best and Powerful Way to Make Money Posting Ads Online
Accordingly, when choosing a payment facility company, you should make sure that you choose a company that maintains your customer account information security and confidentiality.
Certain service providers like Stax use industry-standard encryption and tokenization to protect sensitive payment data, such as credit card numbers and personal information.
This ensures that customer data is securely transmitted and stored and is protected against unauthorized access or theft.
Best Credit Card Payment System for Small Businesses
Although the credit card payment method and the role of companies may seem simple, a lot is going on behind the deal. If any business wishes to offer credit card transactions to its customers, it should partner with a credit card processing company.
When choosing a credit card processing service, it is essential to find one that fits your business goals, needs, and budget.
See Also: Make Money Online with Google
Today, many consumers are inquiring about online credit card payment facilities, and merchants are also working on such a facility.
The Best Credit Card System (Companies)
Shopify
Shopify Payments, a payment processor that allows businesses to make credit cards and other similar payments online or in person, is a reasonably popular payment method today. If you have a Shopify account, you already know its basics.
If you are looking to open a Shopify account, it is helpful to be aware of the pricing model for their fixed payment transactions. If you maintain such an account, you will automatically have access to Shopify Payments, and the monthly fee will apply.
Square
Among small businesses, the Square payment system can be identified as a useful and straightforward solution for individual and online credit card and debit payments. But this payment method may not be the best payment method for every business.
This is because large companies have a large number of transactions per day. In such a case, the pricing model of this system may not be cost-effective.
Helcim
Helcim is a credit card processing and merchandising company founded in 2006 in Canada. They use the interchange-plus pricing model for credit card processing, also known as cost-plus pricing.
Helcim offers two basic plans for its customers. That is, one plan is for physical retailers, and the other is for internet retailers.
They use robust security measures to keep customers' data and information security. But the downside is that Helsim may not be profitable for retailers with a low transaction volume of less than $ 2,000 a month.
Fatmerchant
Fatmerchant is a payment technology company in Orlando that offers credit card processing solutions for various businesses.
They also use a fixed-rate transaction model to carry out their transactions. It should also be noted that they do not support the illegal and illicit trade.
Fatmerchant may not be the right choice for small businesses with a low volume of credit card transactions, that is, less than $ 10,000 a month. However, it would be a perfect choice for a growing business.
Paypal
PayPal is one of the most well-known companies, not only for credit cards but also for other payments. This allows users to register with their email addresses and send and receive money from relevant parties.
More than 19 million merchants use PayPal for their business transactions and are payment processors for small businesses that can make a variety of online or personal payments.
PayPal integrates well with shopping and other third-party apps but is not suitable for large companies with high volume.
Stripe
Stripe 2011 is a third-party payment processor in Ireland. Stripe offers APIs and highly customizable features, some of which require considerable technical knowledge. It allows businesses to accept credit card payments. However, because of this, small businesses may be reluctant to use these features.
Merchant e-commerce works well for the website and is an excellent choice for companies that want to accept international payments.
Intuit QuickBooks Payments
Founded by Scott Cook and Tom in Silicon Valley, customers can access payment processing services through QuickBooks Payments. Anyone with a QuickBooks online account or the QuickBooks software can avail of this QuickBooks credit card payment method.
QuickBooks does not work with prohibited businesses and offers solutions for online, mobile, and POS payments.
Payment Depot
Payments Depot has been providing trading accounts for businesses since 2013 and uses subscription or membership-based pricing. The company is ahead of many competitors due to its use of a relatively new pricing model.
The entrepreneur also has to pay several monthly and annual fees for individual services such as PCI compliance and account declaration.
Dharma Merchant Services
The company, classified as a Dharma B corporation based in Washington State, is a payment solution planner. The cost-plus pricing model is used, and pricing is competitive.
Dharma gives money to non-profits, and in 2018 provided more than $ 100,000. But this is not the right choice for companies processing less than $ 5,000 to $ 10,000 per month.
Also Read: Free Accounting Software for Small Business
Best Online Payments for Small Business
In order to meet the cost of running a business, small business owners make future transactions by relying on getting money from their customers. When regular payments are late, a business can run into financial difficulties.
See Also: Website Ideas to Make Money
Many small businesses are cutting back on their marketing budgets to attract new customers. There are steps you can take to help your customers pay more efficiently, and most importantly, sign up for an online payment service to make it easier for your customers to make payments.
We offer a number of online payment services that can ease the stress of entrepreneurship from the small business payment process.
Google Pay
Google Pay is a payment service available online. It allows users to make secure, simple, and fast money transfers from their computer, smartphone or, Gmail account.
The security of this payment method is that when your customers pay for your business on your website, Google Pay does not share their real card number, so your consumer data is safe.
Using one of the world's most advanced security infrastructure to help keep your customer's accounts secure, Google Payments protects all payment information in multiple layers.
When choosing a service for processing online payments, be sure to choose from the comparison.
PayPal
We mentioned PayPal earlier, Thus PayPal is a very popular online payment option. They also say they have provided payments and loan solutions to more than 17 million businesses.
You can accept credit cards online or by phone through PayPal Business Services. PayPal allows small business owners to accept online payments even without a merchant account.
You can personally accept card payments from your customers and activate it via PayPal. Accordingly, PayPal can be pointed out as an online payment service that allows businesses to process loans and debit purchases for a fee.
Amazon Payments
Amazon Payments is a small business-friendly option for making payments online that allows customers to make instant payments for a variety of digital goods and services. It is a formal solution from the customer's point of view.
They can pay merchants directly using the payment information stored in their Amazon accounts.
This can be introduced as a successful online payment method that provides online payment solutions that integrate directly with small business websites.
Pay.com
Pay.com is one of the best payment methods for businesses. You can create a new account and add the various payment options you want there. It makes no discrepancy what kind of PC, laptop, or mobile device your customer chooses or which operating system they use.
No of the circumstances, Pay.com make it simple for you to provide a streamlined experience for customers making payments online.
Intuit Quick Books Payments
QuickBooks Intuit formalizes the invoice of small businesses and pays the entrepreneur faster by merging directly with QuickBooks.
What happens here is that when the merchant registers for a merchant account, the service allows the customer to pay online by credit card by any invoice, mail, email, or fax he generates.
Customers can access their own online customer account center to check their own billing history.
We Pay
We Pay is a payment processor that gives users complete control over who can pay online. This processor can be described as an online payment service provider that is fully integrated with your business website.
It also allows users to embed payments into a mobile app for a more complete user experience.
Also Read: Best Accounting Software for Small Business
Best Mobile Payment System for Small Business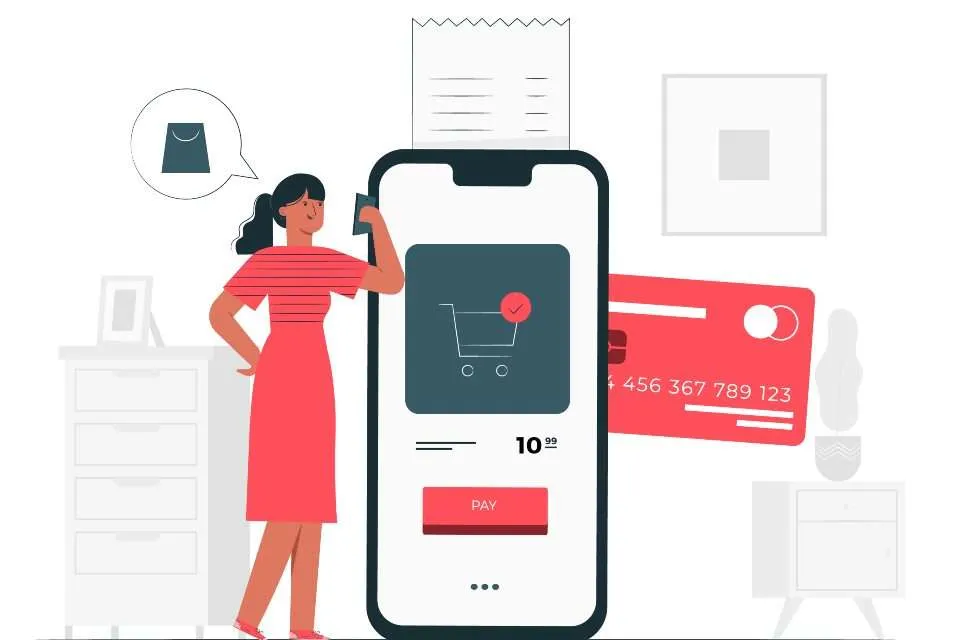 Most consumers transact business through mobile phones. Therefore, it is in the interest of both parties to have a secure and easy payment method.
There are different types of mobile payments, but overall mobile payments are transactions made through a mobile device.
This usually allows businesses to allow individuals to make digital payments through an app downloaded to a customer's phone.
See Also: Cheapest Web Hosting
From chip cards to Apple payments, customers expect businesses to have the right equipment to accept any payment method they prefer.
PayPal Here
We mentioned earlier about PayPal. This can be used as a logical mobile payment solution for businesses that already use PayPal to accept PayPal online payments.
PayPal Here is a mobile app that allows merchants to process transactions through a smartphone-connected card reader device.
It is a popular payment application among businesses as well as consumers for reasons such as customer trust, compatibility with many devices, and is more suitable for low volume users.
Strip
Stripe is a third party mobile payment processor designed to facilitate online transactions for companies. Stripe is also a permanent option for accepting mobile payments or creating basic billing options.
Stripe offers additional benefits for credit card transactions. It has flat rate pricing and is an excellent marketer and subscription tool.
This has become popular among customers due to the presence of high rated developer tools, making it more suitable for businesses selling to international clients.
QuickBooks GoPayment
QuickBooks GoPayment is a mobile payment solution that syncs sales directly to your QuickBooks online software. If any business already uses QuickBooks, using GoPayment for mobile payment settings can be used without interruption with the software.
You need to open a merchant account to use GoPayment. This adds stability to the service while providing access to the full range of services provided by QuickBooks Payments.
Advantages include no monthly fees, integration with QuickBooks Online, free sub-user accounts, and predictable flat-rate pricing. But this app is not suitable for new businesses and individuals.
Flint
Flint is a mobile app based on the camera of your smart device that can be used for small businesses. What makes it special is that all Flint sales are technically set up as "cardless transactions".
But CNP transactions are usually riskier than swiped transactions. Online sales cannot be made through this. It is advantageous to use predictable flat-rate pricing. Also, no hardware is required for this.
Pay Simple
PaySimple allows you to accept credit and debit cards and electronic checks from one system. It allows users to create invoices, email invoices, and offer various payment options through a secure portal.
Customers say PaySimple excels in customer service and support. Introducing this as the best application suitable for small businesses and. Whether businesses need support or training, the support team is there at every step.
Different Payment Methods for Business
Small businesses can offer their customers a variety of payment methods that help them pay faster for their services and attract new customers.
Using a good payment method can help avoid confusion among your customers and keep the payment process running efficiently.
See Also: CMC Markets Review
Cash
Money is often the preferred payment method for brick shops as there are no transaction fees or associated processing times.
But cash is the least secure payment method because it can be prone to theft and loss.
Check
Checks can be pointed out as the most popular payment method for small businesses.
They are cheaper to accept and less prone to theft than money. But some customers are reluctant to retaliate with checks.
Credit Card
A credit card is an easy payment method with fees that provide a certain level of security.
For this, you need to have a merchant account set up through a bank or payment processing service provider.
Bank Transfer
You can request direct transfers from your customer's bank account to your business bank account. It is also known as the ACH Credit Exchange.
Online Payment
This is a very popular payment method. This means you can accept online payments by credit and debit cards to allow customers to pay their bills quickly and securely.
The bottom line
The above-mentioned applications can be pointed out as the best billing systems for small businesses with the highest customer recommendation.

MUST SEE
The world of real estate in this comprehensive article that explores various property types,...

The article introduces FlyFin's artificial intelligence self-employed quarterly tax calculator, a tool designed to...

The article serves as a comprehensive guide to jumbo mortgage loans, detailing their nature,...