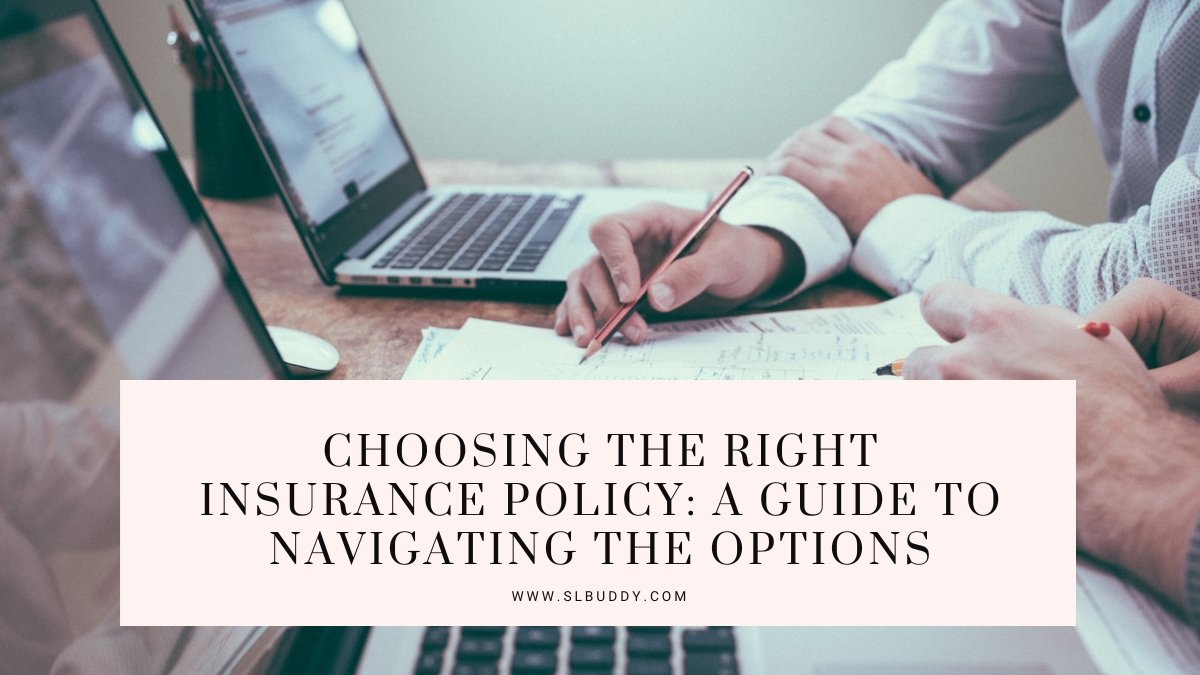 Are you feeling overwhelmed by the wide range of insurance choices and wondering which one is best for you? Makes sense there are so many different policies out there, each with its own specific set of benefits and drawbacks.
Fortunately, it doesn't have to be a difficult process! That's why we scoured the web to give you an overview of the main types of insurance coverage and help make your choice easier by walking you through the key features to consider when selecting a policy. Read on to know all the details!
Understand the Different Types of Insurance
Knowing the different types of insurance and what they cover can be a daunting task. Take the time to understand each type to choose the coverage that best fits your needs. Here are some of the go-to options:
# Health insurance is a great place to start as it protects you from medical costs related to surgeries, hospital stays, and other treatments.
# Liability insurance also protects from personal loss due to claims such as property damage, injury, or negligence.
# Homeowners' and renters' insurance helps with expenses related to fires, storms, theft, and other instances where you might suffer a loss or have to repair something in your home.
# Workers' compensation insurance covers a wide range of injuries and illnesses sustained while on the job. This article will tell you more about the best options available in the state of Colorado.
You might want to learn about the options available to you and speak with an insurance agent who can explain the plans in detail.
Calculate Your Coverage Needs
Calculating your coverage needs can help you make sure your insurance policy provides adequate coverage in the event of an unexpected loss. Start by considering how much property you need to protect and how much income would be lost if key people could no longer work.
You may also want to review any special risks, including natural disasters, theft, or medical bills that need to be covered by your policy. Once you have an understanding of what needs to be protected, you can evaluate how much and what type of insurance coverage is necessary to ensure that those needs are met.
Evaluate Your Budget
Evaluating your budget can help you to make sure that you're spending your money efficiently and wisely. When looking into your budget, assess all of the areas of expenditure, such as housing costs and insurance policy premiums.
Taking an in-depth approach to reviewing your finances can help you identify opportunities for savings, allowing you to allocate more money towards savings or other investments.
While creating and maintaining a budget may seem like a lot of work, investing time and energy into this important task can pay off in the long run.
Shop Around And Compare Quotes From Different Insurers
This is arguably one of the best ways to save on your insurance. By gathering multiple quotes, you can easily compare and contrast each provider to see who fits your needs and budget the best.
Comparing quotes will also help you determine which insurer offers the most comprehensive coverage for your money. While it may sound daunting, getting multiple insurance quotes couldn't be simpler in just a few minutes, you can receive customized price estimates from a variety of providers from the comfort of your own home.
Whether you're looking for life insurance, health insurance, or anything else there's sure to be something that meets all of your expectations. So don't settle for just any policy!
Read The Fine Print
Reading the fine print of your insurance policy can be tedious, but it's essential for understanding the details of what is and isn't covered.
The fine print often includes exclusions, so if you don't read it closely, you may end up with a nasty surprise if you need to make a claim. In addition to outlining exclusions, the fine print could include premiums that are waived after a certain period.
So, while it may not be thrilling reading, taking the time to pore over your insurance policy can potentially mean significant savings in the future.
Ask Questions And Get Advice From Professionals
To get the most out of your insurance policy, don't forget to ask questions to professionals. Doing so can help you better understand how the policy works and what kind of coverage it provides.
Insurance agents, brokers, or other financial advisors will be familiar with the insurance sector and may be able to provide personalized consultations about which type of coverage meets your individual needs.
They can also explain common terms associated with insurance policies, and provide any information that is necessary when filing a claim or making changes to a policy. That's why you want to be sure to consult a professional before committing to any agreement.
Compare Out-of-Pocket Costs
One of the most important factors in selecting an insurance policy is understanding the out-of-pocket costs associated with the plan.
There are several different aspects to compare when evaluating out-of-pocket costs:
# Annual deductibles can vary widely among policies and determine how much you will have to spend before receiving coverage for the given year.
# Copayments refer to the amount required for each visit or service.
# Coinsurance refers to the percentage that must be paid after your deductible has been met.
Breaking down the different out-of-pocket costs and comparing them across insurers is essential in making sure you select a policy that meets both your health needs and financial objectives.
Don't miss: How To Find The Cheapest Homeowners Insurance In The USA
Consider Policy Renewals
Revising and renewing policies is an important part of being a responsible insurance holder. It's essential to periodically review your insurance coverage, as life changes can cause you to need different coverages than what you had in the past.
Moreover, policy prices will also change annually according to inflation or lifestyle changes, so it is prudent to take the time for due diligence when considering policy renewals.
You should know exactly what type of coverage and cost-effective rates you are getting with your current provider before deciding whether or not to renew your policies. Taking the time to understand your insurance options will pay off in the long run by ensuring that all of your needs are covered with the best possible protection.
Shopping for the right insurance policy doesn't have to be difficult or stressful. With a bit of effort and research, you can make sure that you are getting the best coverage at the most competitive prices. Taking advantage of online resources as well as talking to experts in the field will help make this process smoother and more effective. Get started today!

MUST SEE
The world of real estate in this comprehensive article that explores various property types,...

The article introduces FlyFin's artificial intelligence self-employed quarterly tax calculator, a tool designed to...

The article serves as a comprehensive guide to jumbo mortgage loans, detailing their nature,...