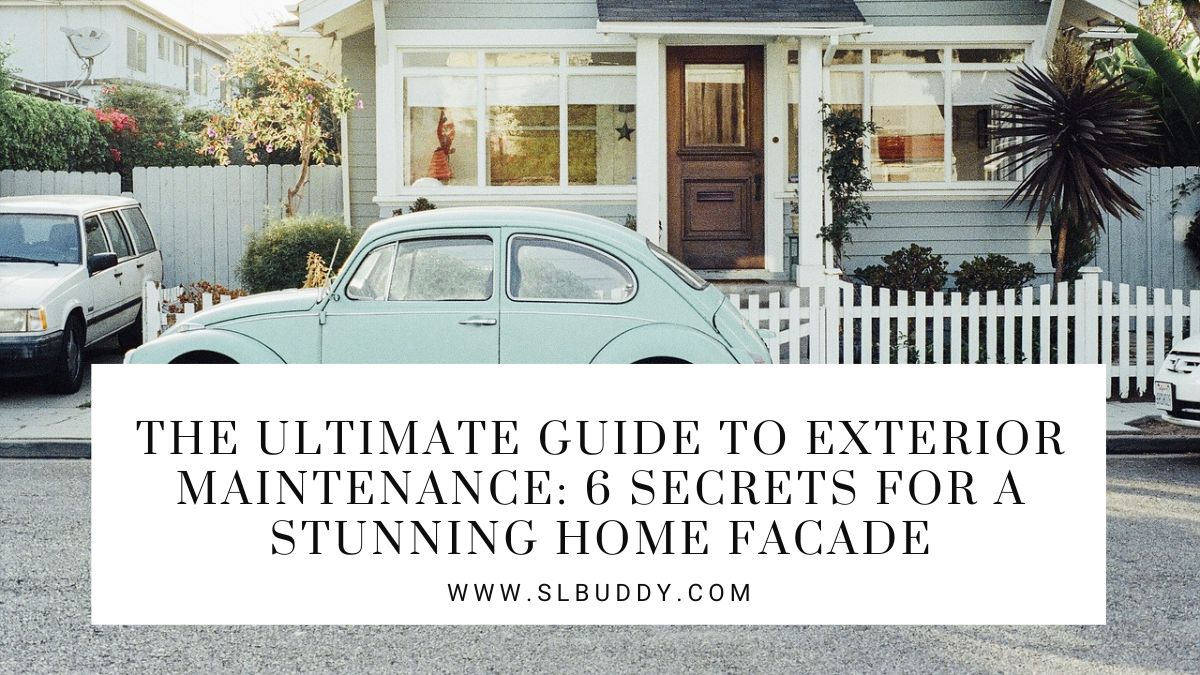 Are you in the process of revitalizing your home's exterior? Are you curious about what steps to take and strategies to use in order to achieve a stunning façade for your property? From professional masonry work to regular upkeep, there is a lot that goes into creating an eye-catching look for your home.
In this ultimate guide, we'll be exploring 6 secrets that will help professionalize and enhance the physical integrity of your dwelling's exterior.
We'll also offer insider tips on handy techniques that can dramatically improve the visual appeal of any residence.
So keep reading or jump right in – no matter where you are now, these insights can provide transformative improvements!
1. Clean Your Gutters
The beautiful autumn leaves may look picturesque as they fall from the trees, but once they find their way into your gutters, they can cause all sorts of issues.
Clogs and detritus buildup can occur, leading to water overflow and damage to your home's foundation.
Regularly cleaning your gutters is the key to preventing these issues and ensuring your home remains safe and secure.
Neglecting gutter maintenance can result in expensive repairs, so take the time to clean your gutters and give yourself peace of mind. Your home will thank you for it!
2. Check for Damage
Weather elements can be harsh on your home's exterior, so keep an eye out for any signs of damage or deterioration. For example, you may need siding repair if you notice cracks or weakened areas.
You can do these checks yourself, but it is recommended to hire a professional for a more thorough inspection.
They will spot any issues before they become problematic and can help you address them quickly and efficiently.
Repairing damage as soon as possible is important, so take note of any signs that something is amiss.
3. Pressure Wash Your Home
Is your home looking a little lackluster lately? Maybe there are dark stains or mildew spots on your siding or walkways.
Don't fret! Pressure washing can make a world of difference. Not only will it remove the unsightly buildup, but it can also improve the overall appearance of your home.
The process is quick and efficient, making it an easy way to give your home a facelift without breaking the bank.
Plus, it's environmentally friendly as no harsh chemicals are needed. Say goodbye to dirt and grime, and hello to a cleaner, brighter home.
4. Repaint or Touch Up Exterior Paint
The exterior of your home is the first thing people notice when they visit, so it's important to keep it looking its best.
Over time, weather, UV rays, and general wear and tear can cause the paint to fade, chip, or peel.
Fortunately, repainting or touching up your exterior paint can work wonders in renewing your home's appearance and protecting it from further damage.
Not only will a fresh coat of paint make your home look more visually appealing, but it can also add value to your property.
Plus, selecting the right color can really make your home stand out in the neighborhood. With all these benefits, why not consider repainting or touching up your home's exterior paint?
5. Landscape Carefully
The exterior of any home is like its calling card, and the landscape surrounding it plays a crucial role in making a good first impression.
Whether you're a homeowner or a property manager, keeping the landscape looking attractive and well-maintained can really make a difference.
From lush greenery to beautiful flowers, there are endless possibilities for creating a stunning landscape that complements the unique style of your home.
With careful planning and attention to detail, you can turn even the dullest of yards into a breathtaking oasis that leaves a lasting impact.
So, why not invest in your home's exterior and start landscaping today?
6. Consider Adding Curb Appeal Features
Your home is a reflection of your personal style and tastes, so why not make it stand out with some eye-catching curb appeal features?
Adding outdoor lighting or a water feature can take your home's exterior to the next level and create a welcoming atmosphere for your guests.
Imagine the warm glow of a subtle lighting system illuminating your walkway or the soothing sound of a bubbling water fountain greeting you as you approach your doorstep.
Don't miss: Expert Tips for Efficiently Managing Rental Properties
The bottom line
These elements not only add aesthetic value but can increase the overall value of your home.
So, if you're looking to enhance your home's charm, consider incorporating some curb appeal features to make your house the envy of the neighborhood.
Taking the time to properly maintain your home's exterior is essential in ensuring its vitality and beauty for years to come.
From cleaning your gutters and checking for damage to pressure washing siding and walkways, making sure that your home's facade is up to snuff has numerous benefits.
Investing in quality landscaping and adding some attractive features can also make a world of difference when it comes to the overall look.
Whether you tackle such tasks on your own or hire professional help, making sure that you keep up with routine maintenance is one of the best investments you can make for a stunning home facade.

MUST SEE
From GPS units to emergency kits, this article outlines essential tools that every professional...

Navigating the legal system can be daunting, but this article outlines six critical scenarios...

Dive into the world of IP leasing, a digital frontier where technology meets smart...