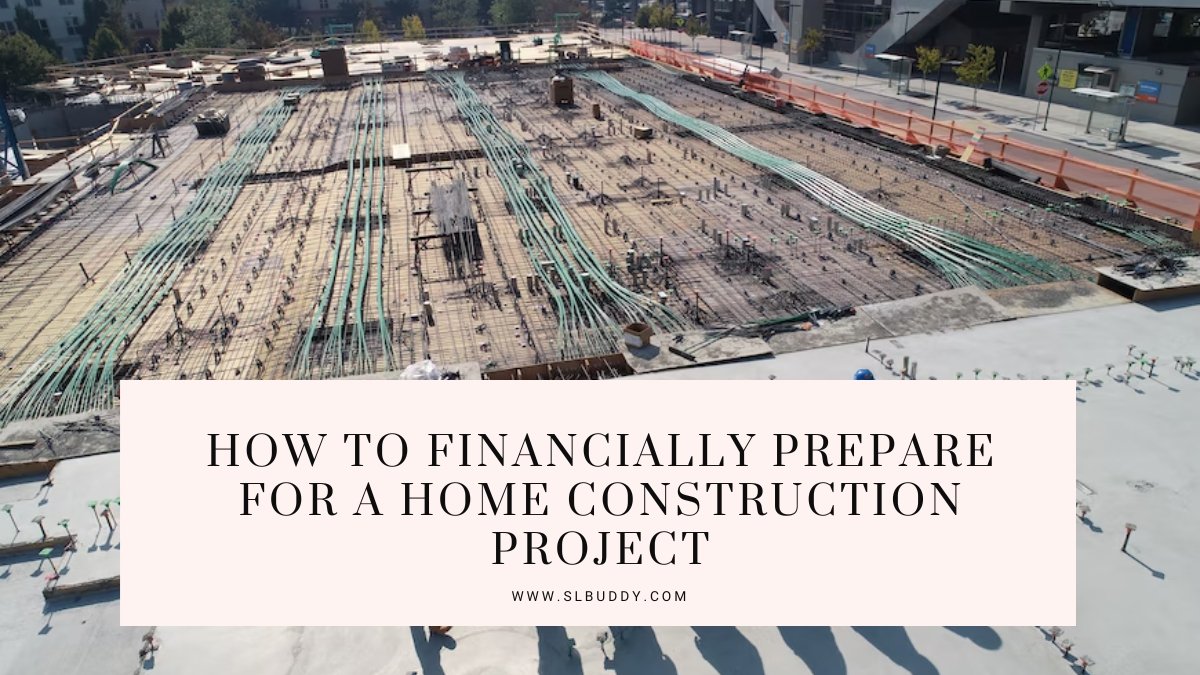 One of the most expensive things you will ever have to do as a homeowner is completely redesigning your house. Construction projects require careful planning, deliberation, and preparation. Unless you are prepared financially you could end up being unable to go ahead with your project or having it stall halfway through due to insufficient funds.
If you are planning on having some work done at home then you need to do everything you can to prepare. Individuals inexperienced with home repairs and improvements likely won't know how to do this. This post will simplify things by telling you what to do:
Buying New
A lot of people's first instinct upon deciding that they want something new added to their home is to hire a contractor and pay for improvements to be made. However, sometimes it's actually cheaper to just sell one's existing property and buy a new one.
You can get a mortgage and then keep the profit you make on your old house (or the one you are currently living in). Of course, a lot of thought should go into buying a new house, and choosing a fixed or variable mortgage isn't especially easy either. That said buying a new house gives you a lot more freedom and allows you to buy one with all of the upgrades and customizations you want already installed and fitted.
Creating a Budget
If you want to make improvements and buying a new house is out of the question then you'll need to create a budget. Working out a budget is a lot easier than people make it out to be. While it does involve painstakingly trawling through your bank statements and finances it's something that can be done in under a day.
To calculate a budget work out how much you have incoming each month and then figure out how much you can reasonably afford to spend on home improvements and upgrades. Be sure to factor in any money you have saved as well.
Hiring Contractors
Do you want to make improvements and upgrades yourself or will you need a professional's help? In all truth, it is probably unwise to try and make improvements to your house independently. While a lot of homeowners do try and do this it seldom goes as planned and usually ends up costing a lot more money.
Contractors can be expensive but they are experts and more importantly, insured. Because they are insured if they make any mistakes you will be compensated whereas if you make mistakes there is nobody you can claim compensation from which means you'll have to pay to repair your errors.
Ordering Machinery
If you are planning on performing the work yourself then you will need machinery. Some jobs require things like forklifts and diggers while others only need very basic tools. Obviously in order to perform upgrades at home you are going to need to have a very clear idea in your head about what you want to be done.
During the planning process, you will be able to figure out what kind of machinery is going to be needed. Make sure you are realistic when you are working out what machinery you are going to need. Once you know what you'll need you can go ahead and check out rental prices.
Other Equipment
In addition to machinery, you will probably need other equipment like drills, saws, and hammers. Unless you enjoy DIY work it's unlikely you will have any of these things. You don't need to worry though because you can order them online for next to nothing. Rather than buying a toolkit new you should buy one used.
Buying a used toolkit will allow you to save money and give you an opportunity to ask somebody who's experienced with the tools being used for their advice. That's right you can ask the person from whom you buy the tools for their advice on using them.
Tightening Up
In terms of finances, home improvements, and upgrades are not cheap. Some people find that they are the biggest expenses they ever have to make. In the weeks and months leading up to your home improvement project make sure that you tighten up and stop spending your money so freely (if you have a spending addiction). Tightening up and spending more sensibly will help you to save up more money which you can then commit to your project. Work out a budget after you have started tightening up so it's accurate.
Home improvement projects are by no means cheap; homeowners who're interested in making upgrades and changes to their houses often find themselves shelling out tens of thousands of dollars. Not budgeting or treating one's money more sensibly can reduce the amount of available funds they have to dedicate to their project. To this end, you need to begin using your money a little more carefully so you have enough for your project.

MUST SEE
Learn about the essential electrical repairs to consider for your business premises. This article...

Discover the lucrative benefits of investing in Abu Dhabi's real estate market. This article...

Dive into the essentials of the VA disability rating and its calculation process. This...