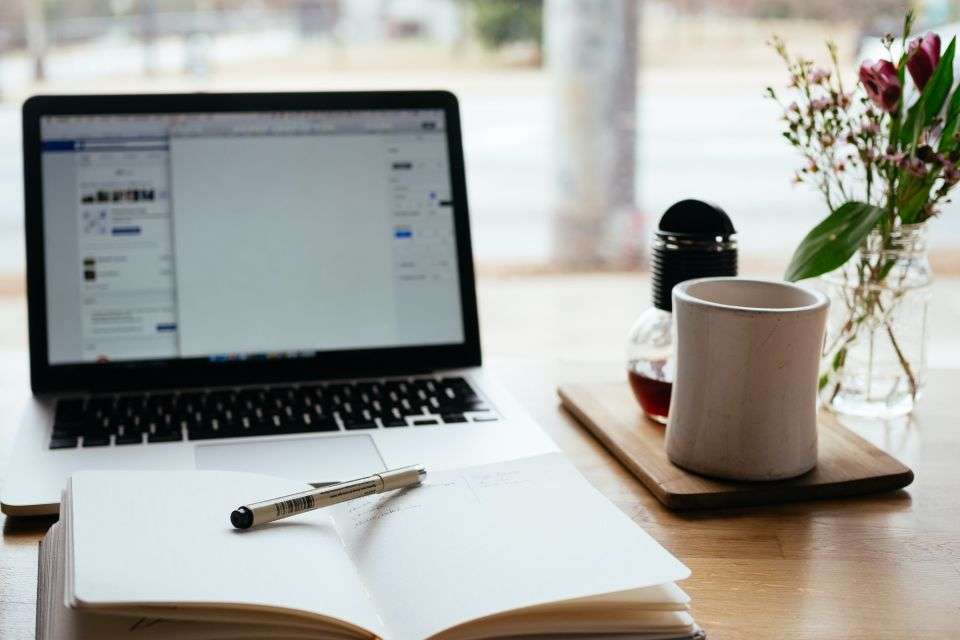 What is free writing? Have you heard this term before? Free writing is writing down all that you think continuously without paying attention to basic rules of writing like grammar, grammar, and proper use of punctuation.
Software simply means the coded programs which we use to direct the operations of a computer. So free writing software can be identified as programs that are useful to convert our writing into ones that can be published.
So do not let your writing passion go due to expensive writing software. Use free writing software and achieve your dreams.
Free writing software is used for different purposes and those programs are designed to support various devices and applications.
Some of the software can be used only for one particular type and some others can be used in general. So picking the best-suited software according to one's needs is also a challenge and will eventually affect the outcome of the work.
So do you want to know the software compatible with different systems?
It is really hard for one right place where we can get all this information at once. So without waiting anymore, let us quickly jump into the detailed categorization of this.
5 Best Free Writing Software for Windows, Compatible with all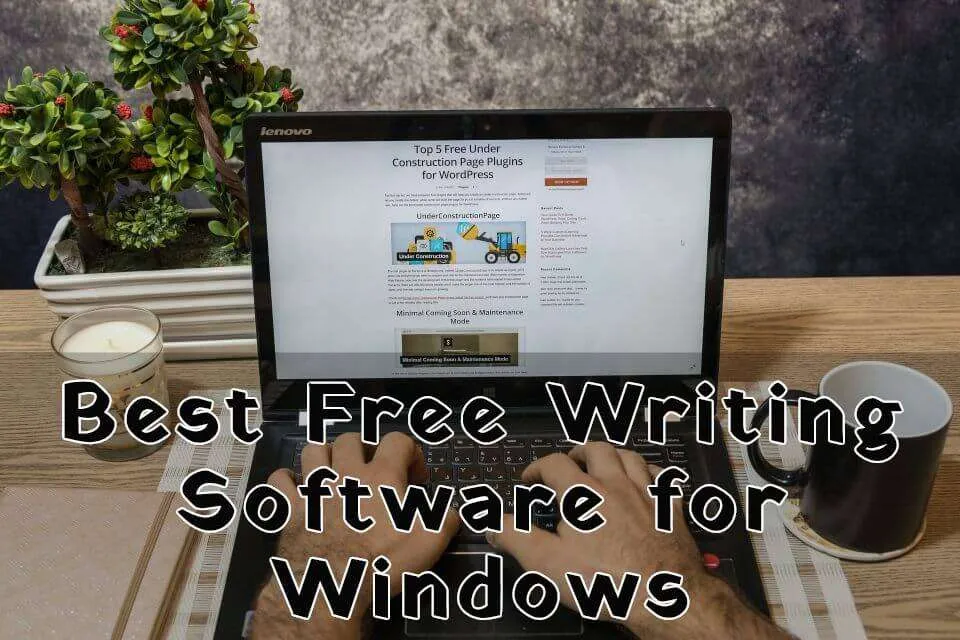 Do you have information about free writing software compatible for all types of Windows? If "No", we will provide you with some of the most popular free writing software compatible for all types of Windows.
If you already have a list, just check the following and find out the some of the features that you may don't know.
WriteMonkey
WriteMonkey is regarded as portable writing software and can be used for general writing. This is also user-friendly software as all the important options like save, open, find, and replace are there in the main context menu.
You can also choose the desired font type, change the script, add text effects and change screen layouts, and much more from the "Preferences" option.
On the other hand, you can also import and export and txt files from this and you can easily have a PDF copy of your work.
As this is portable, you can use this anywhere and anytime you need to fulfill your writing needs.
Manuskript
Is writing novels and stories hard? Do you still search for software for fiction and non-fiction projects? Here is the solution.
Manuskript is a popular free writing software for fiction and non-fiction and compatible with windows.
This helps us to format our work with ease, And provides us with the comfort of monitoring the key sections of the work. This allows us to use either simple text editor or index cards according to our requirements.
This also comes from the portable writing software family.
FocusWriter
This is another free writing software and this allows you to carry on your writing with some developed tools.
First, it allows us to select a theme suited for our writing work and then allows us to choose from multiple languages.
FocusWriter also has some advanced options like spell checking too and setting reminders.
This supports more formats when compared to others like TXT, RFT, ODT, and DOCX. All the files created can be converted to PDF files using the print option.
yWriter
yWriter is mostly used for novel and story writing. The format of this software enables the users to add chapters and create content under that. This also allows you to add pictures and locations to your work as well.
Can writing software make us hear the content we write?
Yes, it is available in yWriter. A specially built text-to-speech converter allows users to hear what they write. It supports formats like TXT and RTF.
DocPad
DocPad is another software used worldwide for general writing purposes. This allows users to use tools like calendars and calculators while writing. This has an advanced tool called "convert encoder".
This allows users to encode or decode written content. This software supports configuration files, text documents, and log files too. This is another user-friendly software with more advanced tools and options.
5 Best Free Writing Software for Mac, Compatible with all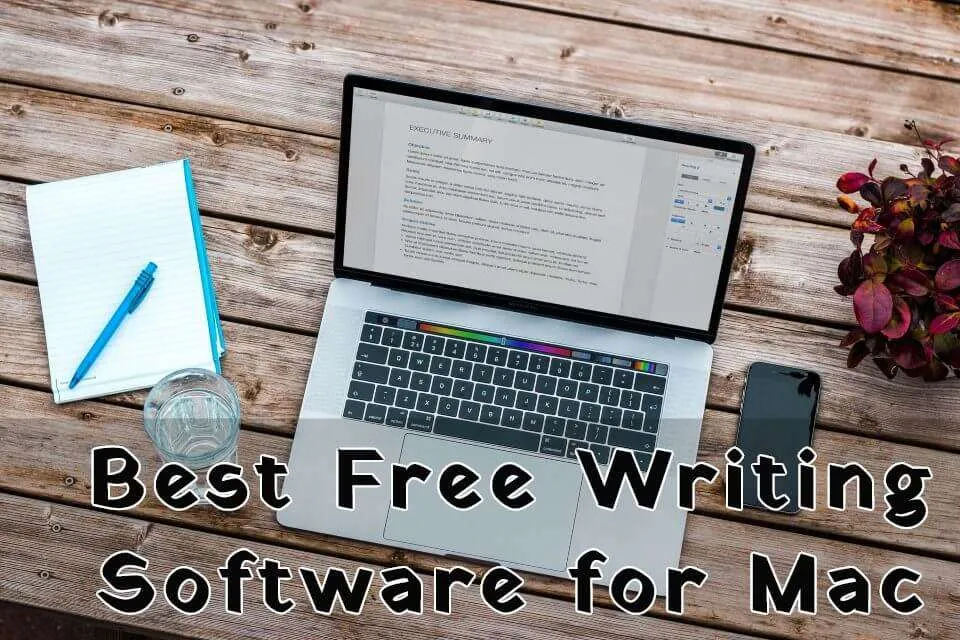 Do you use Mac? Are you tired of finding the best free writing software compatible for all types of Mac? Then here is the list that you are after.
The following free writing software compatible for all types of Mac users will help you to find the best-suited one for you.
Causality
This is more popular as scriptwriting software. This allows users the freedom to visualize key parts of the stories. Causality is based mainly on the script, timeline, and story logic.
Want to rearrange your script according to your movements?
Then causality is the best solution. This further analyzes all the events in a story and arranges a unique sequence.
Celtx
Celtx is used widely for scriptwriting. This is a cloud-based pre-production suite.
This provides the opportunity for the users to break down the script and takes the most important sections. Index cards are used to start writing.
Highland 2
Highland 2 can be used for any type of writing work. The file format used here is the plain text.
Here, the interface of this software is designed in a way that is very pleasant for all users.
There is a custom theme builder and it allows users to create and modify themes according to the nature of the work.
Kit Scenarist
Kit Scenarist is open-source software that allows users to write ideas and dialogues of characters.
It is most popular among users as user-friendly software because it provides a simple application to create work.
There is another option in this software that allows users to obtain reports.
Story touch
This is another free writing software specially used for scriptwriting. Want to organize your thoughts properly? Then the story touch is the best match for you.
Story touch helps you to collect all your thoughts and put them in a meaningful manner.
This also users to see all the relevant details at once and make it easy to organize.
4 Best Free Writing Apps, for Android and iOS
How many free writing apps you tried for IOS and Android? Are you still looking for the best?
Following free writing apps for IOS and Android will guide you to choose one according to your requirement.
JotterPad
This application can be only used for android devices. JotterPad can be used for writing almost anything such as letters, books, novels, poems, and essays.
This is more popular among users as a distraction-free plain text editor.
Ulysses
Ulysses is for IOS users only. It is available in the app store and the users can download it from there.
Users can write articles, letters, and many more thongs from this app, and researches show that it used mainly by bloggers and students.
Bloggers find it very easy here as they can write an article and simply upload it to WordPress through this app.
Monospace Writer BETA
Monospace Writer BETA is another application designed for android users and becoming more popular in 2020.
This is best suited for writing articles and comes up with the ability to use hashtags. Some researches also suggest that it is the most trending app in 2020.
Hanx Writer
This application was designed by Tom Hanks. Hanx Writer is available for IOS users and used mainly for typewriting work.
Users reveal that this application functions like a typewriter and the application allows users to strike texts instead of deleting options.
The Best 5 Free Book Writing Software for Beginners
Are you a beginner in the book writing industry? Do you want to have information about free book writing software for beginners?
The following list consists of some of the popular free book-writing software for beginners. So go through the list and choose one that suits you.
Sigil
This is open-source and used commonly for writing e-books. Sigil has multiple view options for users such as book and code view.
It also consists of a table of the content generator with headings. The spell checker is also included in this.
This also provides the facility of importing EPUG and HTML files too.
Wordcradle
Wordcradle is more popular as a novel-writing tool. This software tracks the time and the word count of each assignment.
This feature helps the users to work according to a schedule. This software also provides nice table layouts.
Bibisco
This is another software specially designed for writing novels. Bibisco is available for Mac, Windows, and Linux users.
This software includes some of the major elements like character development and tracking too.
Shaxpir
The users can drag and drop tools here to arrange the content with the latest manuscript builder.
Shaxpir also allows us to set goals and track the progression. This also provides the option to make notes about special places and characters.
The inbuilt spell checker is also a special feature of this software.
The Novel Factory (Free trial)
Are you a beginner in novel writing? Then the Novel Factory (Free trial) is the most recommended software for you.
Here there is a feature called "Roadmap" and all the tested skills of professional novel writers are listed.
So beginners can easily follow the path and study. Character and location tabs are the main tabs of this software and the main details are listed here.
The Best Online Writing Websites for Free
There are thousands of online writing websites on the internet. Have you tried them before?
Genuine online writing websites are hard to find. So writers need to be vigilant when finding one. Just try the below websites and see.
The young writer's Society
The young writer's Society was designed to display novels, articles, and poetry of young writers.
It was also designed to inspire writing among the young generation.
Forums are also built on this website to discuss the issues faced by young writers.
Cracked
This is a humor site. Cracked.com allows writers to write funny and creative stuff for cash.
The experience of the writer is not considered here and payments are made if the given the content is good.
Money is given to writers based on some conditions made by the site owners and editors.
Wow Women on Writing
Wow Women on Writing is specially designed for female writers and promotes the work of female writers.
This site mainly focuses on innovation and business. Writers here can earn a good income for their work.
StoryWrite
Users can post their articles and stories here. Writers can obtain feedback from readers and the copyright of the work remains with the original writer too.
StoryWrite.com also organizes contests and online support groups are there to help anyone.
StoryStar
StoryStar.com is another place where writers can publish their articles for free.
Here the site selects a story from each main category once a month and provides a special benefit to them to gain more attraction from the readers.
The things to remember!
So hope all of you have gathered knowledge about free writing software in detail here. So stay with us for more interesting content as we try to bring you more interesting facts.
Our goal is to provide you the details in the most simplified way.
Therefore feel free to comment on your opinions and suggestions and do not forget to visit our home page for further interesting facts.

MUST SEE
Learn about the essential electrical repairs to consider for your business premises. This article...

Discover the lucrative benefits of investing in Abu Dhabi's real estate market. This article...

Dive into the essentials of the VA disability rating and its calculation process. This...