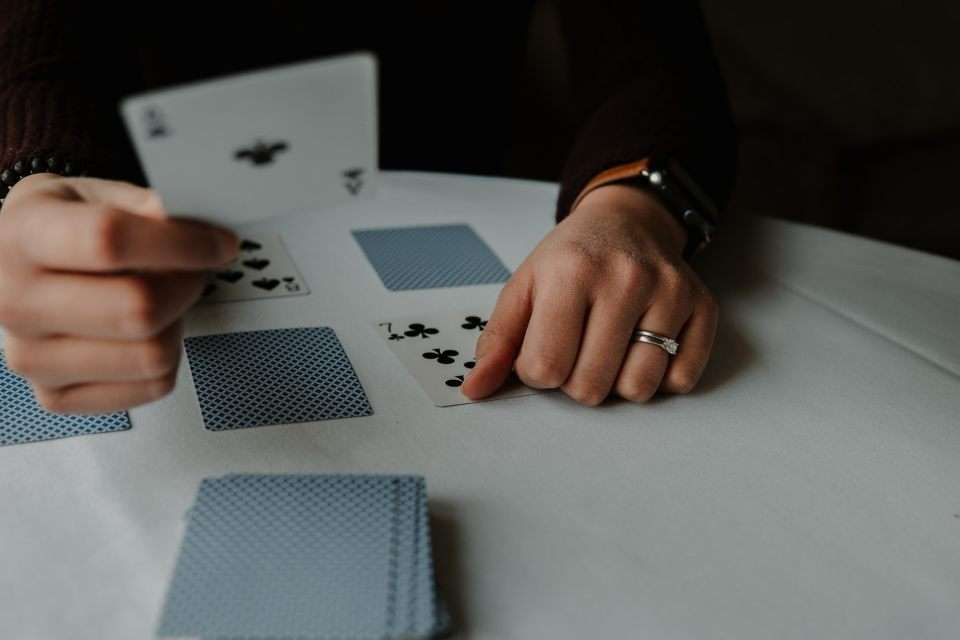 As the coronavirus situation continues to hang over us heading into the winter, people remain more isolated than they're used to. Odds are even if you've returned to work, or you've learned how to safely go to the store now and then, you're still spending more time at home and by yourself than you typically would. And understandably, this might be getting to you!

The main aspect of coronavirus isolation getting to people tends to be isolation. Even if aspects of life are inching back to normal, social activity for many of us just isn't where it was before all of this started. And as has been noted by The Conversation, one way that some people are dealing with this is by playing video games! Once frowned upon as isolating in and of themselves, games today are very social in nature, and give people a way to connect with friends, family, and even like-minded strangers while doing something fun.

But in this post, we're theorizing that games of the video variety and otherwise can also help with that general sense of fuzziness you might feel at times in your isolation. While it doesn't necessarily signify any sort of worrisome or permanent change, many of us have felt at times during all of this as if our minds are a bit fuzzy or foggy, or we're just not as engaged with the world around us. And just as video games can help with some of the social issues brought on by the pandemic, various types of games might just be able to help you keep your mind sharp also.
1. Quiz Games
If you're specifically looking for a way to keep your mind sharp, you can't do much better than a good quiz game. And the good news is that there are a ton of them! Both online and through mobile apps, you can find just about any sort of quiz you could imagine: quizzes on specific topics, quizzes on general knowledge, timed trivia, crosswords, and so on. These are all effectively different types of games, and they can keep you busy, keep you sharp, and entertain you during some of those long isolated hours.
2. Card Games
We typically think of card games as social activities, and thanks again to apps and online gaming, they can be. However, we've also gone over some single-player card games you can play alone, which can all exercise your mind and keep you occupied. From basic Solitaire, to Pyramid, to FreeCell and more, there are actually a lot of solo card games to work through. And in most cases you can play them on apps, so if you don't have a fresh pair of cards handy it's no big deal.
3. Casino Table Games
You may think of poker in a sense the ultimate card game when you consider casino table games. But Cheeky Bingo showcases a number of other games that also fall into this category, and which can also provide some mind-sharpening entertainment. Primarily we're talking about variations on blackjack and roulette, both of which you can enjoy via online platforms and apps. Blackjack is a game combining math, strategy, and chance, which you can play just for fun while still training yourself in a new skill; roulette is more of a chance game, but there can be a bit of a mental component involved in the betting behind the game (even if you're playing just for fun with fake funds).
4. Strategy Games
A strategy game can be a lot of different things. For that matter it can exist in a lot of different mediums as well, from board games to the most impressive consoles on the market. But in any case, whether you're playing a board game like Stratego in which you try to fool your opponent with deception, plotting survival in a mobile zombie game, or running an entire civilization on a PC a strategy game can keep you very busy. It will also continually challenge your mind with new situations, giving you a way to engage in problem solving and creativity in your isolation.
5. Board Games
We just mentioned the classic board game Stratego, but board games in general are excellent options as well. The only potential issue is that these games are best with other people (even though many of them have their own apps now also). However, Wired put out a list of board games you can easily play over Zoom with other people, and it's a pretty appealing list! Titles like Pictionary, Clue, and even Yahtzee all work well over Zoom. And if you want to put forth a little more effort, we're betting you can pull off Monopoly or Risk also.

Spend some time with games like these and you may just make your coronavirus isolation a little more tolerable and give those brain cells a little more exercise while you're at it!
The Bottom Line
Humans are sociable animals congregate in herds, create intricate societies, and draw pleasure and meaning from cooperative endeavors.
They are kept cognitively occupied by all of this work. Almost any introvert would quickly admit that the depth of interpersonal contact is far more difficult than we generally realize.
Several contextual cues are offered via voice tone and body language in addition to the words spoken. Games could come to mind right away as one of those transient diversionary activities since, after all, isn't it very feasible to get addicted to games and ignore other aspects of your life?
Here, two items merit consideration. First, folks prone to addiction may get fixated on nearly anything; there aren't many inherently problematic interests. Second, the idea is to play short bursts of games rather than for hours on end every day. So, you can try these games to keep your mind sharp while you're isolated.

MUST SEE
Learn effective strategies and techniques to enhance the guest experience in this comprehensive guide....

Investing in high-quality sound equipment is crucial for delivering exceptional live events. Discover the...

Discover various payment options that freelancers should consider for efficient and secure transactions. This...