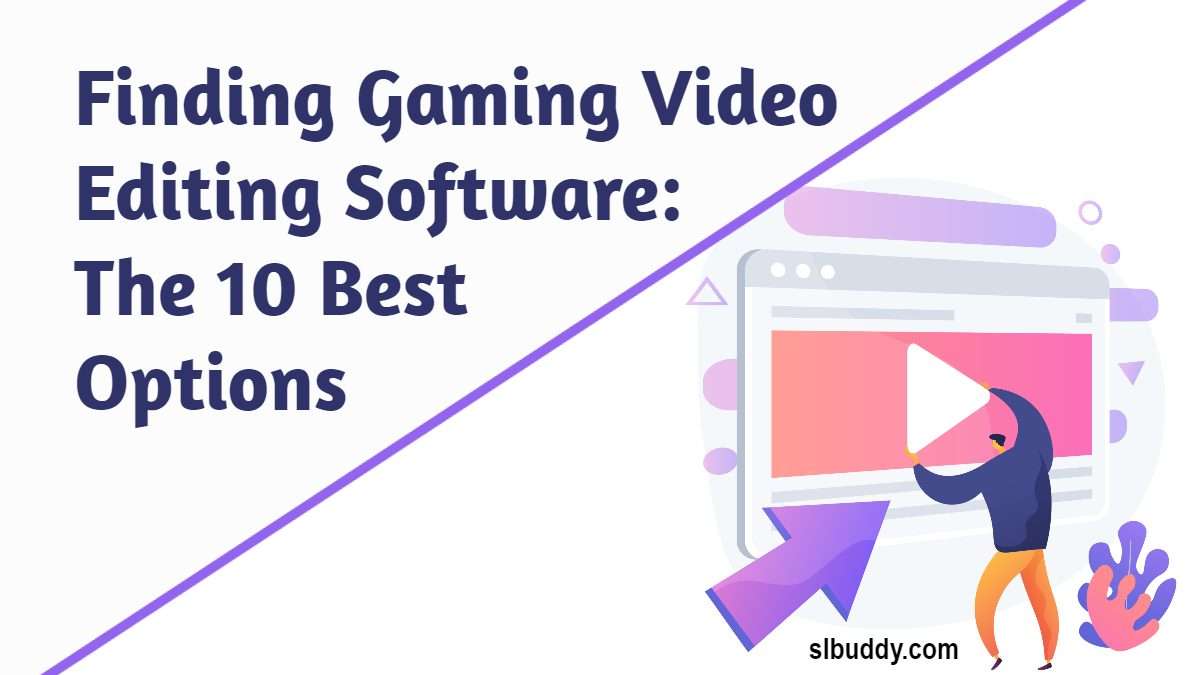 Since the inception of YouTube, gaming videos have become a staple. And if you are a gamer, you must have thought of uploading your gaming content on the internet. Or, you already have a Twitch or Mixer stream but want to upload funny clips or gaming highlights on your YouTube channel.
Are you wondering what gaming video editing software to use? Well, don't worry. There are plenty of options for you to choose from. Here are the ten best options that you can check out to edit your gaming content.
1. Hitfilm Express
Hitfilm Express is a robust, powerful, and free video editing software. In addition, it can even perform the role of both an editor and compositor within a single program. Furthermore, the VFX abilities of the editing software are comparatively better than most of its competitors.
You get access to some of the unique effects for free within the software. You also get access to advanced keyframing and animation features, which are usually absent in other online video editors. Hitfilm Express also supports motion tracking, and as long as your system can handle it, you can stack multiple audio and video tracks on top of each other with this online video editor!
2. Shotcut
If you are a beginner at video editing, Shotcut can be an excellent option for you. Even though it does not have advanced effects like the Adobe Premiere Pro, Shotcut is about as good as it gets for software that's free to use.
With Shotcut, you get access to dozens of audio and video formats and no watermark at the end of your project. You also get access to tons of resolutions and export formats. And the interface of Shotcut is pretty user-friendly too!
3. InVideo
InVideo is one of the best online video editors for editing gaming content. The software offers you a wide range of features including transition effects, animations, filters, text, images, and audio files to create an engaging gaming video. With InVideo, you also get access to trimming, resizing, or cropping your videos with just one click, thereby saving time.
In addition, you can be assured of the quality of your gaming video as this online video editor offers a high-definition, 1080p, feature too.
4. Olive
Olive is still under development, but it has grabbed the attention of many gaming video editors worldwide. The software is powerful and easy to work with. It lets you cut, trim, and put together several video clips. The user interface is very standard and easy to use.
The best part about Olive is its performance. With a mid-range PC, you can easily scrub through the timeline with 4K footage. Furthermore, the software is not likely to crash, unlike other video editors on the internet. In addition, Olive is open-source, so you can use it on Windows, macOS, and Linux.
5. OpenShot
OpenShot has a highly functional user interface and comes with tons of features and tools. You also get access to multiple impressive effects and transitions. These come with a thumbnail that lets you see a visual representation beforehand.
In addition, the software has a drag and drop system that allows you to edit your videos quickly. OpenShot is open-source and multiplatform, and you can use it on Windows, macOS, and Linux.
Also Raed: Top 5 Video Converter Programs for Windows PC and Laptop
6. Blender
Blender has an in-built video editor too. This software can help you create engaging gaming trailers for your YouTube channel.
With Blender, you can execute basic transitions easily, or combine multiple video clips and add music and audio tracks in the background. You also get access to histogram displays, luma waveform, live preview, and chroma vectorscope. For audio, there is waveform visualization, mixing, and scrubbing.
Creating an intro or outro of a video may not feel as smooth. This is because Blender lacks some special effects and prebuilt title templates available in other online video editors. However, with a little bit of practice, you can master editing your gaming videos with Blender.
7. Kdenlive
Kdenlive is an excellent option for beginners as it is more flexible and has more features. The software also performs better when you insert complex effects in your video clips. And editing 4K footage is much easier with Kdenlive as it has a feature called proxy clips.
The complex nature of this software could make it difficult to get the hang of. But once you master using Kdenlive, you will be able to edit and create professional-looking gaming videos.
8. Lightworks
Lightworks is one of the best editing software for gaming content. You can export at a maximum resolution of 1280×720. The software has some amazing visual effects tools for you to try out. In addition, the texts and titles are easy to work with, and you can customize their orientation or location down to individual pixels.
If you have a large project to work on, you can split it into multiple virtual workspaces. Here, each workspace is called a room. This allows you to work on multiple stages of your project at the same time. The color grading feature in Lightworks is quite advanced too.
9. DaVinci Resolve
This editing software comes in two versions, Free and Studio. With the free version, you get access to limited features and tools.
On the other hand, the studio version is much more advanced and suitable for heavy-duty users. This version comes with an AI engine that assists you in auto color matching, facial recognition, object removal, etc. With the free version, you get the 8-bit color space, but the studio version has a 10-bit color space.
10. Apple iMovie
This software is only compatible with Apple devices. Even though iMovie is free to use, it is equipped with 4K video editing and export, which most video editors lack. The software can be used for transitions, adding special effects, and titles. You also get access to green screen tools, picture in picture, and split-screen.
The best part about iMovie is that it makes an excellent choice for creating a pro gaming highlight clip, where you can show the game from the perspective of multiple players.
Conclusion
You do not need to have advanced video editing skills to edit your gaming content. All you need is a little bit of creativity and a basic understanding of editing software. From this list of gaming video editing software, you can select the one that suits you best and start editing your videos!

MUST SEE
Navigating the hustle and bustle of office life while maintaining good health can be...

The article delves into the often-overlooked importance of hearing health in the healthcare industry,...

From GPS units to emergency kits, this article outlines essential tools that every professional...