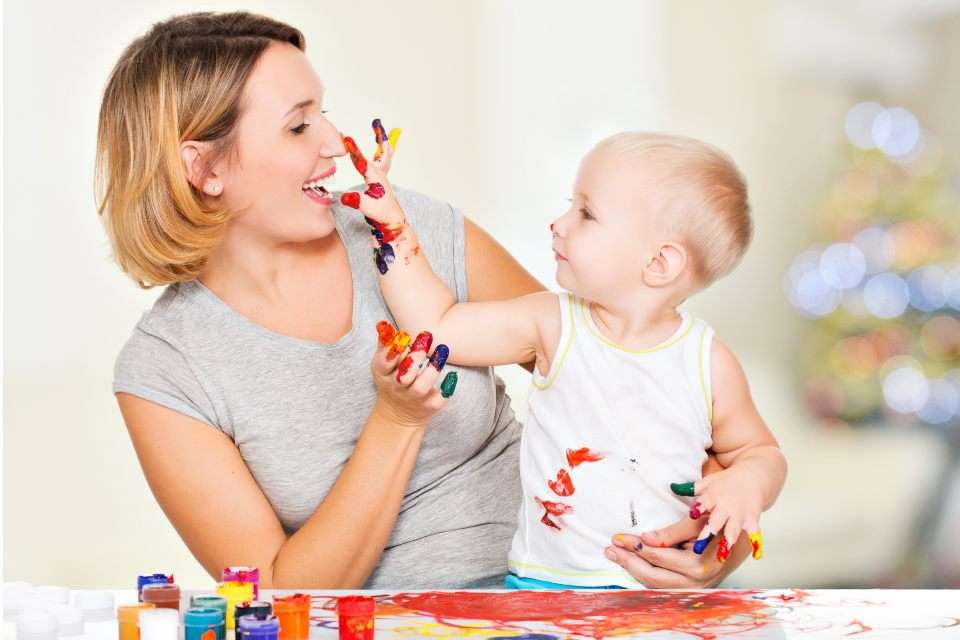 No matter how much you are enthusiastic in learning, if the opportunities are less, you will have to wait until the next chance comes. Yet, isn't it an unfair situation for this modernist era?
Yes! Now you have enough chances to expose for the world's best learning programs through online platforms.
We believe all the programs listed here will help you to identify those opportunities.
And, since almost all these programs include 45-hour childcare training courses and 90-hour child care certification courses online, you will feel confident in learning and managing your busy life schedules.
5 The Best Identified 90-Hour Childcare Training Courses!
Want to have an advanced experience with more detailed childcare course?
If so, the 90-hour programs are the best suits for you. Thus, here we have given the details about five lengthy but valuable programs for all newcomers and the experts in the childcare industry.
3 Must-Follow Lead Teacher 90-Hour Childcare Training Courses…
See Also: Free Online Childcare Training Courses with Certificates
Lead Teacher 90-Hour preschool childcare training!
This is a standard quality cheapest online course offered for all teachers and parents to provide qualitative care for kids.
The course consists of two aspects of learning. It means it will discuss the physiology behind child development. And, it will also highlight the facts about psychological growth of kids.
Eventually, it may enhance the teachers' capacity to identify the kids' behaviour. In another hand, it will deeply describe what learning and teaching are.
So, the teachers who have more than two years of experience and the high school qualifies can now engage with this program. It is certain after you receive the benefits of course contents, you will be able to serve better for your preschool kids' development.
Lead Teacher 90-Hour Infant and Toddler Childcare Training
The course has designed to discuss child growth and development strategies related to infants and toddlers. So, once you engage with the program, you would be able to gather how to care your infants and toddlers just by following 90-hours of course works.
But, you should have completed more than 75% of attendance and the assignment points to receive the final credentials.
Further, this program is specially focused on offering the ultimate care bundle for caregivers works in daycare centres. But, it is only applicable to kids under six years old.
Well, now you may join with this program for an advanced experience in your career. But, it needs two years of experience and the higher education credits to register for course works.
Lead Teacher 90-Hour School-age Child Care Training
Here is another important course conducted by the Maryland State Department of Education. And, it highlights the tips and tricks to teach school-age children.
Thus, this is a bit of advanced course content for preschool-level teachers. Yet, it still is an advantage to be familiar with these teaching methodologies as well.
Newly Added and Trustworthy 90-Hour Childcare Courses for NewComers…
90-Hour Pre-service Training (Preschool 3-5 years of age)
The Smart Harrisons offer these programs under the approval of Maryland (Code of approval CKO-2300). The approval has been taken to confirm the necessary study hours.
So, it takes the same interface as with the other Maryland programs. Hence, a total of 90-hours will be conducted for two separate 45-hour sessions. And, the total of $299 will be charged upon completion to be eligible for the certifications.
90-Hour childcare certification online with Study hour.com
Since the children are the heart of the future world, the parents and teachers should know the art of caring these lovely buds. So, the teachers should bear a comparatively higher responsibility to deliver the ultimate study goals for children.
That is shy, they are eagerly participating for child care courses. So, the 90-hour child care training course conducted through studyhour.com is a massive opportunity for them.
See Also: Pharmacy Technician Courses and Training Programs Online
Often, this course conduct as two 45-hour episodes. Thus, it is easy to continue the study works. And, all the study matters has designed in a way that opening easy access.
So, it has a remarkable completion rate. Further, you will be able to apply for several kinds of job requests after completing the course.
Hence, the young girls who are willing to be a preschool and primary-level teaching experts used to take this course through online platforms.
45-Hour Childcare Training Courses for Short-term Opportunity Seekers!
In case, if you needed to avail the qualifications as soon as possible to apply for a job, you should have easy ways to fulfil your hopes. Thus, we hope all these 45-hour programs will be the best additions for your life.
And, since you can extend the study hours even up to 90 upon completion, there is nothing to worry about future opportunities.
45-Hour Entry-Level Course for Preschool Teachers
This is a great opportunity for future teachers to be and the newly appointed preschool teachers to avail their confidence through distance learning. Since the course highlights everything you want to know when caring about a child, it will sharpen your skill.
Thus, in the end, you would be able to manage different skills and competencies of children beneficially. The total tuition fee for the course is also bearable ($168).
Yet, you will heave to pay some extra charges for additional services such as registration fees, facility charges Etc.
45-Hour Child Growth and Development
As a half course of 90-hour study program, this course offers everything related to a childs' cognitive and physiological well growth.
If you visit for the Maryland courses after completing these programs, you will receive a discount for the total course series. So, you should clarify your qualifications before engaging with the course contents.
3 more additions for 45-hour study programs of childcare workers…
See Also: Free Online Courses with Printable Certificates
45-Hour Entry-Level Course Certificate
The course has designed only for preschool-level teachers. Since it is available in both English and Spanish, now, it is an easy task to understand the lessons.
Further, the basic objective of the course is to introduce "New Mexicos' Seven Core Competency Content Areas" for the newly engaging members.
45-Hour Early Childhood Education Course
Since the course extends beyond the child care up to the management level of a children centre, this is ideal for seniors.
Thus, we suggest this program for people who have already followed one or several courses in our directory.
The course contents have been already approved by the Florida Department of Children and Families. Hence, it is a hundred present trustworthy program for you.
Introductory Child Care Courses
This 40-hour childcare course will offer everything you need to know on your kid. Since it has three basic steps, it eventually describes all the objectives.
The first part will explain the rules and regulations that should maintain in the centres. Part two is an introductory phase.
Further, the third steps will describe how to teach each student specifically as with their skill levels. And, it will extend only for five hours. So, it is a gradual learning system to ease off your efforts in learning.
The last point!
We hope you will be able to find the standard quality online learning opportunity after reading the above piece of writing. So, we suggest you select either 45-hour child care training courses and the 90-hour child care certification course online as with your needs.
Thus, ultimately, you would be able to be a successful preschool teacher. And, also, all these programs are better for caregivers, parents and even for the secondary level teachers to gather basics of the education system.

MUST SEE
Navigating the hustle and bustle of office life while maintaining good health can be...

The article delves into the often-overlooked importance of hearing health in the healthcare industry,...

From GPS units to emergency kits, this article outlines essential tools that every professional...