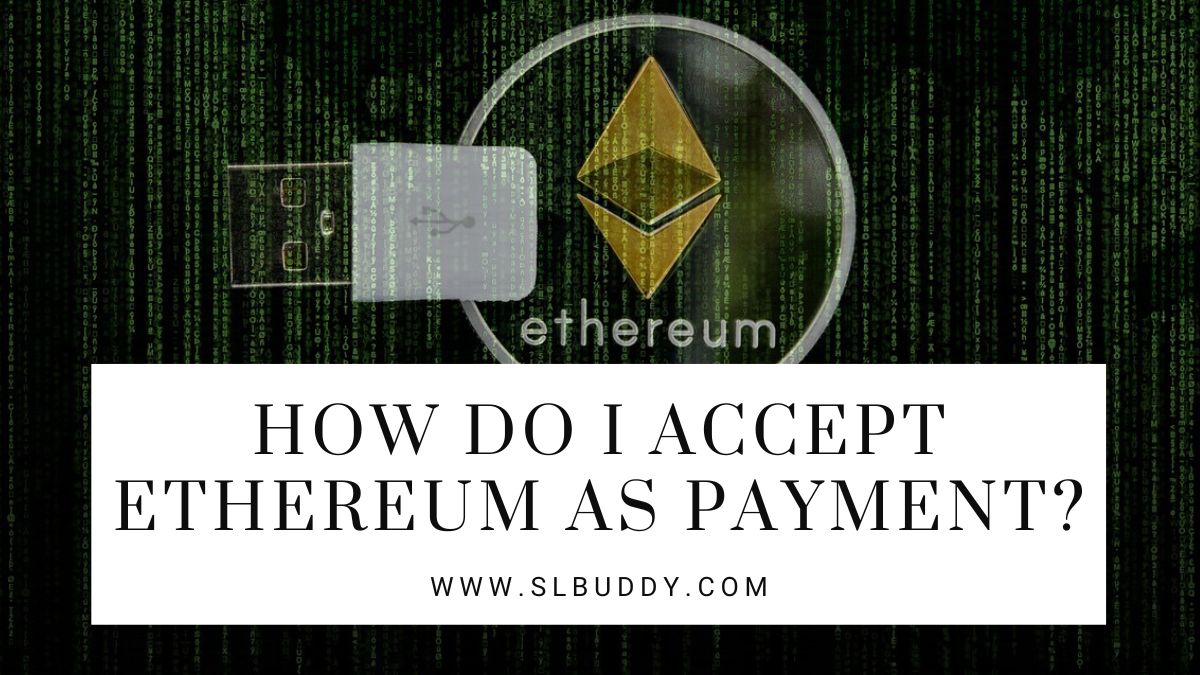 Cryptocurrency has been around for some time now, going from being an obscure technology to a mainstream payment option.
As digital assets like Ethereum are becoming more accessible and valuable, it's safe to assume that businesses of all sizes will accept cryptocurrency payments.
Cryptocurrency users tend to be more affluent compared to average consumers, so accepting cryptocurrency payments can help organizations build a thriving customer community.
Other benefits of cryptocurrency payments include but aren't limited to instant settlement times, lower transaction fees, and reduced fraudulent chargebacks. Consumers look forward to spending cryptocurrency online, in-store, and on mobile devices.
Ethereum is outshined only by Bitcoin in terms of value. A person can buy Ethereum from a popular exchange with an approved payment method, such as a bank account, a debit card, or a wire transfer.
Those with an interest in technology have been intrigued by the advent of Ethereum, designed as a public, open collaboration platform for developing and implementing smart contracts and decentralized applications.
Ethereum is often used to pay for goods and services on the Internet; the underlying blockchain is very good at streamlining peer-to-peer transactions.
Let's assume you're ready to start accepting payments in Ethereum. What do you do next? Keep on reading to find out.
Get A Cryptocurrency Payment Gateway
A payment gateway allows you to accept Ethereum payments from clients who are eager to spend their money with your company.
You can accept Ethereum as a business without having a cryptocurrency wallet or converting digital currency into fiat money.
If you sell goods and services online via an eCommerce portal, you can add the option to pay with Ethereum.
The payment gateway oversees and supports the processing and receipt of Ethereum payments for merchants.
In exchange, you receive fiat currency in your bank account. There are several payment gateway providers that allow you to create payment buttons, invoices, and checkout pages.
Payment gateways fall into two categories – custodial and non-custodial. With a custodial payment gateway, the profit realized is automatically transferred into your account, at which point you can start making withdrawals. With a non-custodial payment gateway, the profit is transferred to your wallet and from there, you're free to exchange it into the currency of your choice.
You store your own private keys. You can use a payment gateway if you're not ready to break into the cryptocurrency market, but attention needs to be paid to the fact that it's more expensive than accepting payments directly on the blockchain because the payment gateway provider acts as an intermediary.
Accept Ethereum Payments on Your Website
The way in which you integrate Ethereum depends on the platform on which your website is hosted.
On platforms like WooCommerce or Shopify, there are various plugins you can take advantage of to equip your site with a new payment option.
If you can't seem to find the plugin you need, don't worry, as there are alternative solutions, such as payment buttons, invoices, and custom integration, just to mention a few.
You should let customers know they can pay with Ethereum before they reach checkout, so don't waste any more time and explain the value proposition to your audience. This will make them feel more confident in their purchases.
As mentioned previously, you can use a plugin to integrate Ethereum payments on your website. It only takes a few minutes to install.
If you decide to use a payment gateway instead, you'll receive an API key for each cryptocurrency payment method you integrate within your online platform.
The secret key is revealed when first created, but upon refreshing the page or navigating elsewhere, it will be concealed for security purposes.
Remember that if anything should go wrong with service or you lose access to your credentials, all the orders will be lost indefinitely. When Ethereum is lost, it's essentially gone forever.
Set The Price in Ethereum
Pricing impacts your overall profitability and how your company is perceived in the marketplace.
Since you'll be accepting ethereum price aud as payment, it's a good idea to check the current exchange rate with US dollars or other fiat currencies. It makes it easy to accept Ethereum payments without knowing too much about cryptocurrency.
You can use a price calculator that automatically calculates the price of Ethereum based on the current exchange rate or set a fixed price in Ethereum.
Look at what the competition is doing. Ethereum's price is primarily determined by its supply, the market demand for it, availability, and competing cryptocurrencies.
Be Mindful of Local Regulations
Finally, yet importantly, take notice of cryptocurrency taxes. When you report your earnings, you owe income tax, which won't be deducted or withheld.
If you don't keep accurate records, it can be hard, if not impossible, to identify your gains and losses at tax time.
The fair market value of the Ethereum payments received is regarded as ordinary income, meaning it creates a taxable event for the business owner.
It's not mandatory to exchange or convert Ethereum into US dollars right away, but if you postpone the matter and Ethereum's value increases, you'll end up paying both income taxes and taxes on capital gains.
Businesses that accept Ethereum are expected to keep accurate and up-to-date records to demonstrate the fair market value of the virtual currency when it's received and when it's exchanged, sold, or used for payment.
No standard presently exists to explain how cryptocurrencies should be accounted for. Although Ethereum is a kind of digital money, it's not accepted as a medium of exchange, meaning it doesn't represent legal tender.
In certain circumstances, and depending on your business nature, it might make sense to account for Ethereum as an intangible asset or inventory. You could sell Ethereum in the near future to profit from fluctuations in price.
Don't miss: Best Payment System for Small Business
The bottom line
Ethereum and other cryptocurrencies are growing exponentially, and your business can capitalize on it.
Using a payment gateway, you can accept Ethereum payments without exposing yourself to unnecessary risk.
Make sure to understand your rights and obligations concerning the respective holdings in the construction of financial statements.

MUST SEE
Explore the diverse and rewarding career pathways in early childhood education. This article provides...

Navigate the path to real estate success with a focus on the role of...

Discover the art of superior roofing solutions with 'Craftsmanship Unleashed.' This article dives into...