Software development companies have become a mainstream profession for many students and developers since the digitalization of the present era has geared up everything to be put in a computerized form.
Software developers use their programming skills to make new software and update existing applications. If you're a creative thinker who enjoys problem-solving, a career as a software developer could be a good fit.
The practical application of software development and the studies is an important aspect of becoming a software developer.
It's pointless to enter this area if you haven't put what you've learned into practice. So, let's get an overview of some points to help you become a leader in software development.
What Is Technical Lead
In a software or technology organization, the individual supervising a group of other technical employees is known as a "technical lead."
They are often in charge of leading teams working on software development or software engineering. They resolve technical difficulties related to product releases, engineering activities, and software development.
In addition to having extensive professional expertise in software development and a profound grasp of technology, a technical lead has to be personable and competent enough to manage a team and communicate with others successfully.
Way To Become A Technical Lead In Software Development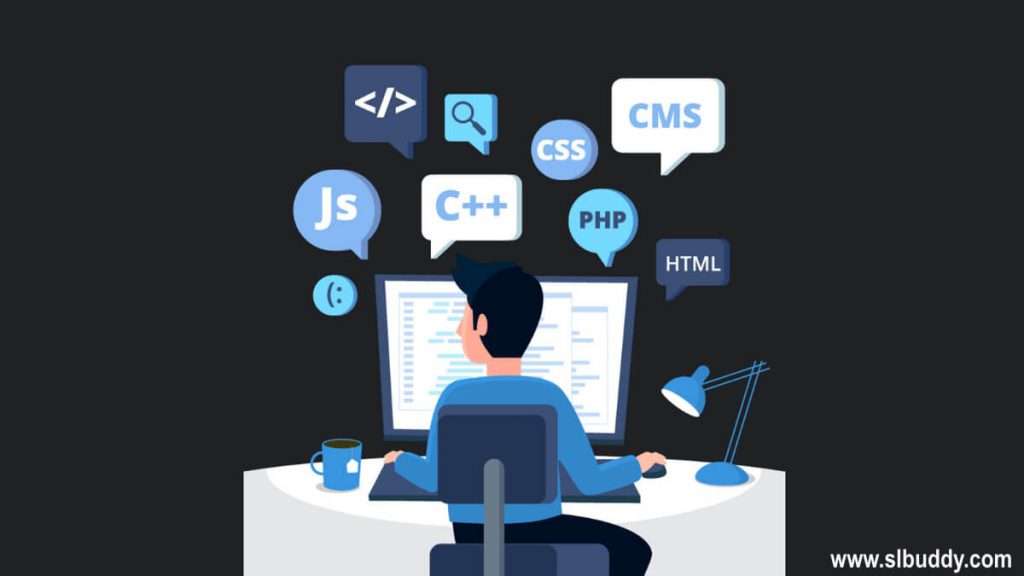 If software development is just a portion of your professional mission, you may want to try becoming a tech lead. A tech lead might refer to a manager or a team leader (with no direct subordinates).
A manager of engineering, for instance, is accountable for the team and its initiatives.
In addition, they are accountable for people's careers, the development of the company, deliverables, timelines, culture, code standards, and technical debt.
If you are a developer, it may not be obvious how to advance to a technical leadership position. If you aim to become a manager soon, you must determine why you want this position.
Your long-term objectives may or may not coincide with becoming a manager. So, let's see what the best ways for that are.
Don't miss: Free Online Computer Courses with Certificate
Have Grip on Programming Language
The programming language is quite different from what we aspect from our daily languages. It is a computer-based language based on different variants, including Java, Python, C++, and Scala.
Many students, while studying software, fail to develop a grip on programming languages. However, it becomes quite an interesting subject if you grasp its concept.
Java is used for developing server-side applications. Python is a bit easier and is used for its versatility with scripting, development, and data analysis applications. C/C++ is a popular language for system programming.
Don't miss: Free Online Web Development Courses with Certificates
Be Goal-Oriented
Never opt for any subject just because your friends are pursuing it or feel like it would be easy for you. Before getting into any field, be determined about what you want to achieve from it.
Always be goal-oriented and focused on the end objective. Software developers get a job in various industries, including software publishers, insurance carriers, finance companies, and computer systems design organizations.
Software developers have the advantage of establishing themselves as home-based service provider.
For a software developer, what matters most is their laptop/computer, and the rest gets out of their sight once he starts working.
Utilize Maximum Options
Do not restrict yourself to a specific niche when it comes to working.
Explore your horizons, work with different agencies and companies, get extra internships, and increase your working criteria to gain maximum experience and know-how to deal with different aspects of software development.
Suppose you want to become a leader in software development.
In that case, you need to dedicate your time to work on programming languages and have to try your hand at development in every possible manner.
Make E-Portfolio
Everything is being put on e-sites nowadays, thus creating an e-portfolio of your works.
Whatever you develop, a practice put everything on your portfolio, but it should be decent enough to be displayed for viewing.
The more detailed your portfolio will be, the more clients you will have. Having a portfolio of your best work proves to potential employers that you can use the skills in real life as well, and they are not only on your resume.
Experience in software that assists in software development, such as training from Blended Perspectives is highly beneficial.
It shows you know how to use development and collaboration software and are suited for working in teams.
Don't miss: Free Online Programming Courses with Certificates for Freelancers
Develop Technical and Non-Technical Skills
When you move into a huge market, you need to polish all your technical or non-technical skills to prove your strength.
Apart from having expertise in programming languages, it would help if you had technical mastery of other tools, often utilized by software developers, like Integrated development environments, Mercurial SCM, SQL, etc.
Non-technical skills include communication skills that incorporate many factors and are a need for daily conversation.
Important Skills For becoming a Lead in Software Development
Those who work in coding, programming, and development and want to progress their careers often have two alternatives.
The path leading to technical experts might allow some individuals to recognize their years of acquired job experience formally.
Don't miss: Free Online Security Courses with Certificates for Beginners!
Technical skills
A thorough understanding of programming, the ability to deal with mobile or online systems, an understanding of security concepts, and shell script are all required for a technical lead position.
Spend as much time as you can expanding your knowledge of computer engineering and software development.
If you develop these abilities, you may become more proficient at diagnosing and resolving technical issues.
Leadership
It would help if you also had exceptional leadership qualities to inspire and direct the other members of your team.
As a technical lead, it is your responsibility to guarantee that everyone continues to be productive and that projects are completed on schedule.
Multitasking
Employers are looking for technical leads capable of juggling many projects, adhering to strict deadlines, and delivering cutting-edge goods.
Concentrate on developing better decision-making and organizing skills so that you may more successfully handle the amount of work you have.
Communication
As a technical lead, a large part of your work will provide assistance and direction to your team members. Because of this condition, you must be able to provide precise instructions and articulate what is expected of them.
You can guarantee that everyone in your team is aware of their obligations by communicating clearly and effectively, both orally and in writing.
Don't miss: How to become an IT Support Technician
Bottom Line
There are several different entry points available to you if you are thinking about beginning a career as a software developer. You only need to have your talents certified and demonstrate them to the rest of the world.
These days, developers have many alternatives, but only the most dedicated will prevail over the other competitors.

MUST SEE
Navigating the hustle and bustle of office life while maintaining good health can be...

The article delves into the often-overlooked importance of hearing health in the healthcare industry,...

From GPS units to emergency kits, this article outlines essential tools that every professional...