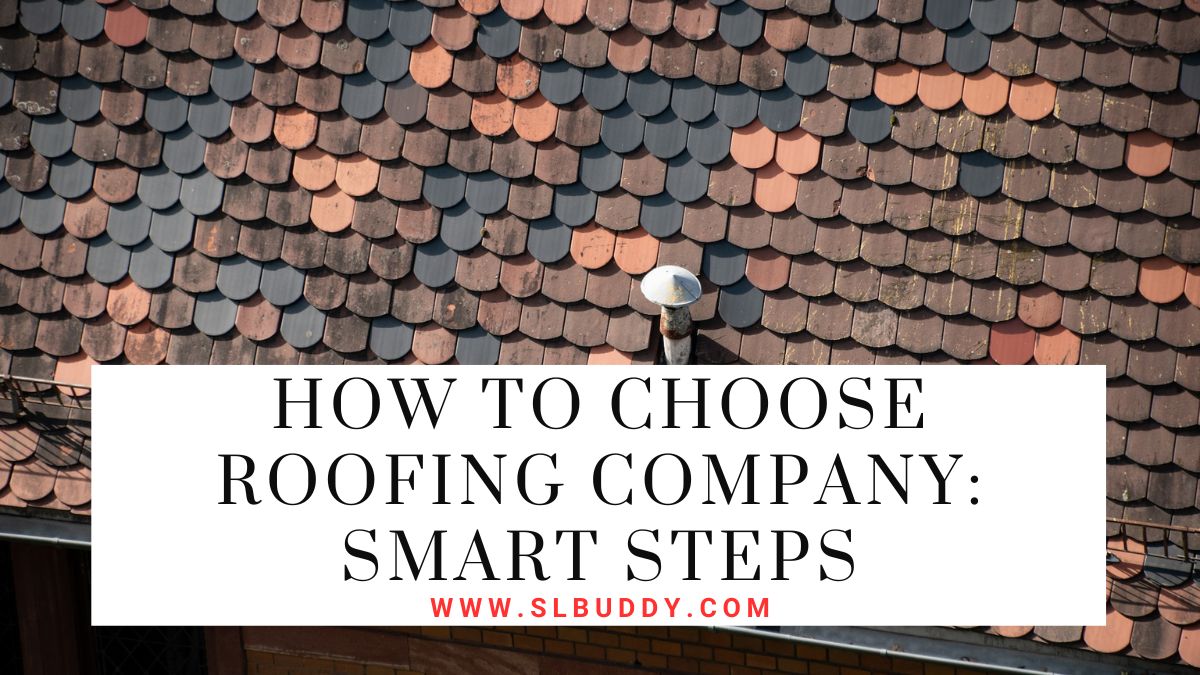 Choosing the right roofing company can be a daunting task, especially when you're weighing your options and trying to decide who will handle one of the most important jobs in your house.
After all, replacing or repairing a roof is an expensive job that requires specialized knowledge and skill so it pays to choose wisely!
To help you make the best decision for your home, we've put together these simple steps so that you can pick the right roofing company for you.
From researching general contractors in your area to asking questions about licensing and insurance coverage, these tips will ensure that any contractor you consider has all the qualifications necessary to do a professional job.
So read on to find out how to choose roofing companies with peace of mind!
Local Reputation and Customer Reviews
A crucial factor to consider when selecting a roofing company is its local reputation and customer reviews.
This can be especially informative, as it provides insight into the experiences of previous clients with the contractor's service quality.
You can obtain this information easily by checking online review sites, social media, and the company's website for testimonials. Whether you are looking for roofing companies in Mobile Alabama, Wisconsin, or anywhere else, make sure to do your research and read honest feedback from their customers.
This will help you gauge the overall satisfaction level of their clients and give you an idea of what to expect if you choose to work with them.
Experience and Expertise
When it comes to choosing a roofing company, their experience and expertise in the field are crucial points of consideration.
Experienced roofing companies bring a wealth of knowledge and skills gained from years of working on different roofing projects.
They can handle complex tasks and can confidently troubleshoot any unexpected issues that might arise during the project. 
Don't hesitate to ask about their years in business and their areas of specialization. Furthermore, ensure that the roofing company you consider has a team of experts who are well-trained and qualified to use the latest roofing techniques and technology.
It's important to keep in mind that the abilities and expertise of the personnel involved greatly affect the quality of the job, so it pays to pick a firm with a solid reputation for excellence in the field.
Requesting Roofing Estimates
One of the crucial steps in choosing a roofing company is requesting a detailed roofing estimate.
This document should outline all expected costs, including the cost of materials, labor, permits, and any other potential expenses related to the roofing project.
It's advisable to request estimates from multiple roofing companies to compare and contrast their pricing and services. 
Be cautious of estimates that are significantly lower than others—it could indicate lower-quality materials or inexperienced labor.
A reputable roofing company will be transparent about their pricing, provide a detailed breakdown of costs, and be willing to discuss any aspect of the estimate with you.
Remember, the lowest bid does not always equate to the best value, so take the time to assess each estimate thoroughly before making your decision.
Comparing Quotes and Services
After obtaining estimates from several roofing companies, it's essential to compare these quotes and services side by side.
Look beyond just the total cost and examine the specifics of what each company offers. This includes the type of materials they plan to use, the timeline for the project, the size of the crew they will deploy, and their approach to potential challenges.
It's also important to consider the services that each company provides. Some companies might offer additional services such as gutter installation, skylight repair, or even annual roof inspections as part of their package.
These added services could provide better value for your money, especially if they align with your roofing needs.
Furthermore, pay attention to the warranties offered by each company. A robust warranty can protect your investment and provide peace of mind. It is a strong indication of a company's confidence in the quality of its workmanship.
Finally, remember that choosing a roofing company is not just about cost. It's about ensuring the job is done right by professionals who stand by their work.
So take your time, compare the estimates carefully, and make an informed decision that provides the best value for your investment.
Materials and Roofing Options
Another important factor to consider when choosing a roofing company is the range of materials and roofing options they offer.
The right roofing material not only enhances the aesthetic appeal of your home but also plays a significant role in its durability and energy efficiency.
Some common types include asphalt shingles, metal roofing, slate, and wood shake. Each material has its unique strengths, lifespan, and cost.
Asphalt shingles, for instance, are a popular choice due to their affordability and variety of color options. Metal roofs, on the other hand, are highly durable, resistant to extreme weather conditions, and have a longer lifespan.
Slate and wood shakes are premium options that offer a distinctive appearance and long-lasting durability but come with a higher price tag.
A reliable roofing company will have a broad range of options and be able to guide you in choosing the material that best suits your specific needs, local climate, and budget.
They should also be knowledgeable about different roofing styles and designs, and provide professional advice on the best fit for your home's architecture.
Asking about the materials and roofing options available can give you a good insight into the company's industry knowledge and versatility.
Warranty Coverage and Guarantees
A significant aspect to consider when choosing a roofing company is its warranty coverage and the guarantees it offers.
These usually come in two forms: a manufacturer's warranty that covers the roofing materials, and the contractor's warranty that covers the workmanship. A reputable roofing company will offer both. 
The manufacturer's warranty covers any defects in the roofing materials. If any issues arise with the materials within the warranty period, the manufacturer will replace them at no cost to you.
On the other hand, a contractor's warranty guarantees the quality of the installation work. If any problems related to the installation process arise within the warranty period, the contractor will fix them without additional charges.
Don't miss: The Best Ways to Get a Loan for Home Improvement
The bottom line
In conclusion, choosing the right roofing company requires thorough research, careful consideration of various factors, and gathering all necessary information.
By following these steps and considering local reputation, experience and expertise, estimates and quotes, materials and options, as well as warranty coverage, you can make an informed decision that results in a successful roofing project for your home.
Take your time, ask questions, and choose wisely for a long-lasting, high-quality roof that protects your home and adds value to your property.

MUST SEE
Explore the diverse and rewarding career pathways in early childhood education. This article provides...

Navigate the path to real estate success with a focus on the role of...

Discover the art of superior roofing solutions with 'Craftsmanship Unleashed.' This article dives into...