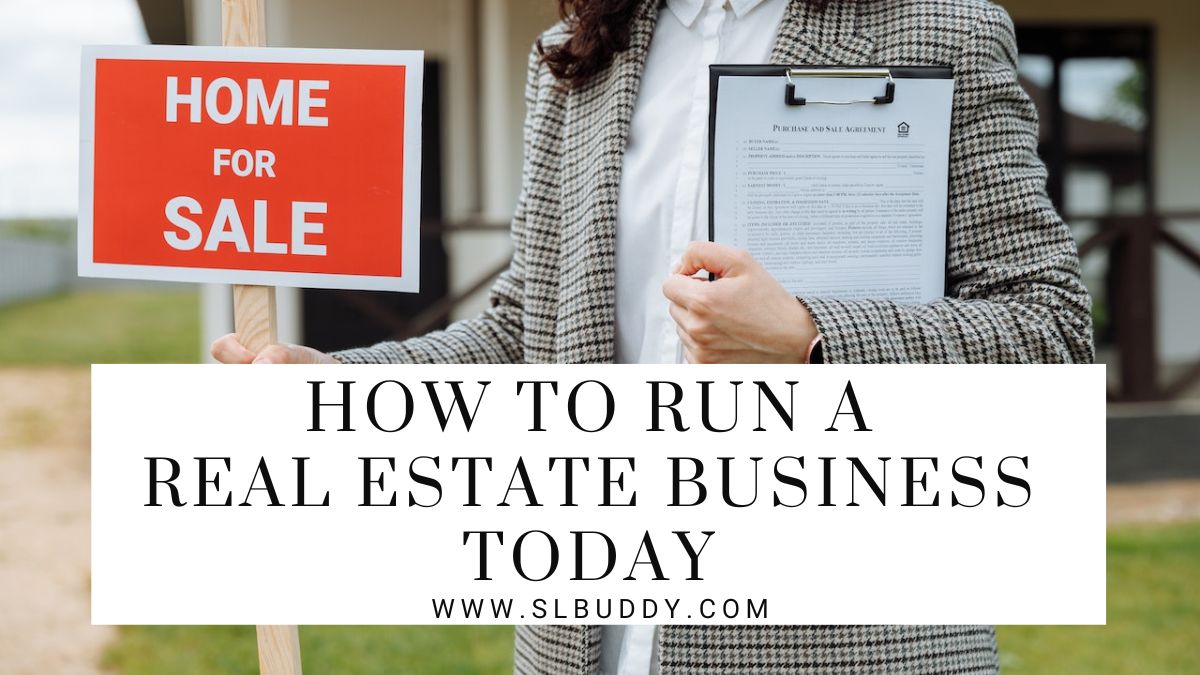 In today's rapidly evolving world, operating a successful real estate business requires a blend of traditional strategies and modern innovation.
The real estate landscape has shifted dramatically due to advancements in technology, changing market dynamics, and evolving consumer expectations.
This guide aims to provide valuable insights into managing a contemporary real estate business.
We'll delve into the techniques that successful real estate professionals employ, shedding light on effective marketing strategies, the benefits of leveraging technology, and the art of maintaining customer satisfaction in an increasingly competitive marketplace.
Whether you're a seasoned professional or a budding entrepreneur stepping into the realm of real estate, this guide is designed to equip you with the knowledge and skills required to navigate the complexities of the industry successfully.
Embrace Technology
Incorporate tech tools such as Customer Relationship Management (CRM) systems, virtual tour software, and online contract management systems.
These tools streamline operations and enhance customer experience.
A CRM system, for example, provides an organized database of customer information and helps real estate agents keep track of leads and manage client relationships more effectively.
Virtual tour software enables prospective buyers to explore properties virtually before scheduling a physical visit, saving time and effort for both the buyer and seller.
Online contract management systems streamline document sharing and signing processes, making transactions smoother while reducing the risk of errors.
Professional Development
Stay updated with industry trends, emerging markets, and property laws by engaging in continuous learning.
Take advantage of webinars, podcasts, and other educational materials to stay ahead of the competition.
Developing an in-depth understanding of the real estate market helps you create customized marketing strategies that can be used to reach out effectively to potential buyers or sellers.
Further, attending seminars and conferences provides valuable networking opportunities and opens up new possibilities for collaboration. Furthermore, demystifying real estate syndication, understanding the regulations involved in multi-family investments, and mastering the nuances of social media marketing can help you stand out from the competition.
They also equip you with the skills necessary to make informed decisions that positively impact your business.
Robust Marketing Strategy
Use a mix of traditional marketing methods like print ads and open houses, coupled with digital marketing strategies – social media, content marketing, SEO, and online advertisements.
Leverage the power of social media to build relationships with customers, promote your services, and create brand awareness.
Additionally, content marketing can be used to attract potential buyers or sellers by providing helpful information on topics such as property trends and pricing estimates.
SEO plays an important role in improving online visibility by optimizing web pages for search engines.
Finally, pay-per-click (PPC) and other online advertising strategies can be used to reach out to a larger number of prospective buyers.
Moreover, create a website that captures the essence of your brand and provides customers with ample information about the services you offer.
Focus on Customer Service
Ensure a high level of client satisfaction. Keep communication clear and timely, be responsive, and go the extra mile to meet their needs.
Use customer feedback to identify areas of improvement. Moreover, utilize automated emails and other digital tools to keep in touch with clients even after the transaction is over.
This fosters loyalty among existing customers and encourages them to recommend your services to others.
Investing time in building relationships can help you win customers' trust, paving the way for long-term success in real estate business management.
A lot of real estate business owners are also now turning to online customer review sites such as Yelp and Angie's List to further enhance their reputation and gain a competitive advantage.
Networking
Build a network of professionals such as lawyers, contractors, and mortgage brokers. This can enhance your service offering and provide a holistic solution to clients.
Furthermore, networking with other real estate agents can open up multiple opportunities for collaboration.
Exchange ideas, share leads, and discuss industry trends to stay ahead of the competition.
Look for ways to partner with local businesses and organizations that cater to a similar target audience.
This helps expand your reach and build a strong reputation in the market. Preferably, look for organizations that share similar values and bring diverse skills to the table. These partnerships can be beneficial in the long run.
Knowledge of the Market
Stay informed about the local property market, pricing trends, and the economic factors affecting real estate.
Knowing the market helps you efficiently assess properties, identify potential customers, and provide effective advice.
Understanding local demographics is equally important. Analyzing customer data can reveal valuable insights into who your target audience is and what they are looking for in a real estate agent.
Based on these insights, create customized marketing campaigns to reach different customer segments more effectively.
Additionally, explore current investment trends and identify areas within the market that offer maximum growth potential.
Ethical Practices
Maintain integrity and honesty in all dealings. This builds trust and reputation in the long run. Educate yourself on the latest real estate laws and regulations, both local and federal.
Make sure all documents are accurate and up-to-date before any transaction takes place.
Further, ensure that all commissions and fees involved are made clear from the beginning itself.
Finally, provide a non-discriminatory service by adhering to fair housing practices.
This not only helps you build goodwill but also safeguards your reputation in case of any legal disputes.
For example, keeping a log of all marketing activities, including any digital and print advertisements or open houses, can be useful in case of an audit.
A well-run real estate business requires a thorough understanding of current trends, ethical practices, and customer service.
Incorporating these elements into your operations can help you create an efficient system that contributes to long-term success.
Don't miss: How is Rental Income Taxed When You Have a Mortgage
The bottom line
Running a real estate business today requires staying on top of technology trends as well. Utilize the latest software and tools to streamline operations and save time.
For instance, automated customer relationship management (CRM) systems help real estate agents stay organized and manage leads, appointments, and other business activities.
Further, using cloud-based solutions with real-time data analytics can help you analyze customer behavior and devise effective marketing strategies.
Additionally, online payment services like PayPal can reduce paperwork as well as the risk of fraudulent activities.
Keeping up with the latest technologies and leveraging their potential can help you stay ahead of the competition in the real estate business.

MUST SEE
Navigating the legal system can be daunting, but this article outlines six critical scenarios...

Dive into the world of IP leasing, a digital frontier where technology meets smart...

Unlock the secrets to a financially stable home life with these ingenious budget-friendly ideas....