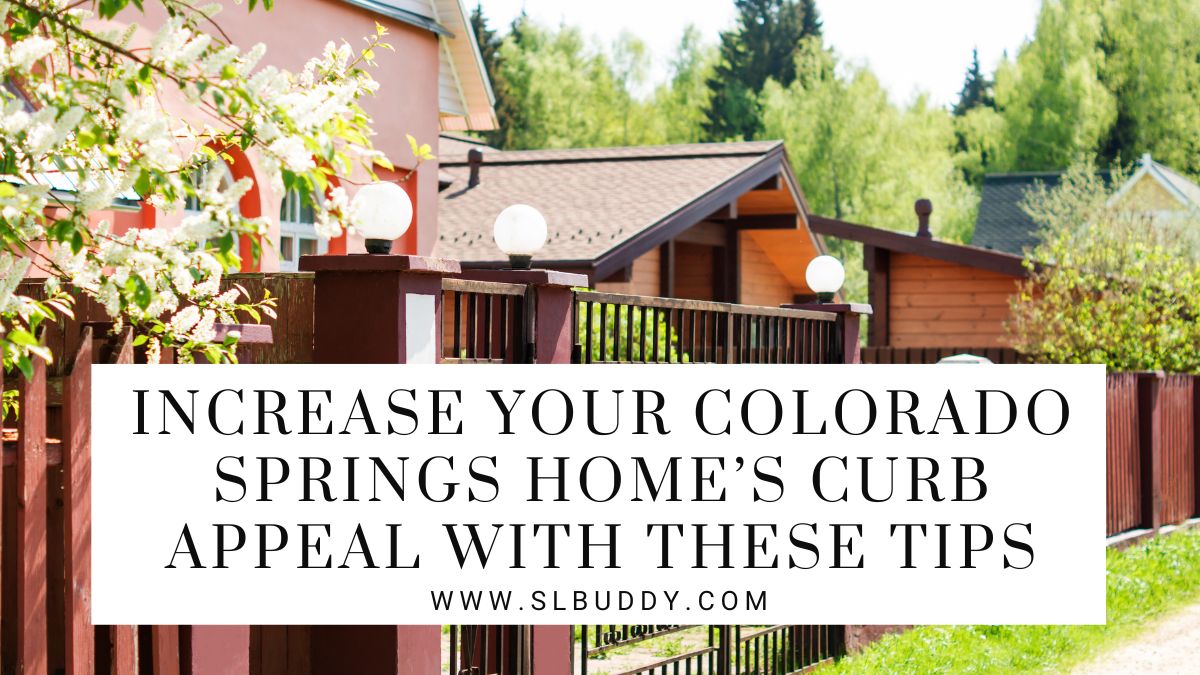 Are you looking for ways to upgrade your outdoor spaces? You don't need to be selling your home to want to keep it looking nice and welcoming.
Curb appeal relies on the exterior of your home and your yard to leave a good first impression on visitors and passers-by alike.
So let's take a look at the latest trends in Colorado Springs for homeowners.
Enjoy the Rugged Beauty of Wildscaping
A clever mixture of 'wildlife' and 'landscaping.' It refers to the practice of designing your yard around the needs of Colorado's other locals.
This involves practices like only cultivating native plants and using water features to supply fresh, cool drinking water to wildlife as well as lend to your yard's relaxing atmosphere.
Say goodbye to artificial-looking perfect turf lawns unless you have the misfortune of belonging to a stringent HOA.
Other ways you can design with wildlife in mind are incorporating birdhouses and feeding stations around your yard and providing surfaces to help fauna climb out of water sources or pools if they fall in.
Refresh Your Home
We don't often think about how our home looks from the outside. For one, we're pretty used to it from daily exposure, and for another, we generally have other things taking up our time.
But simple things like painting your siding or power washing your masonry can give your home a brand-new look.
You can also look at any driveways, pavers, or other hardscaping in need of a good clean.
Implementing seasonal decor or garden flags can also give you a chance to be creative, and investing in some patio furniture can turn your yard into a relaxing getaway.
Add New Structures
Who doesn't love the idea of a picturesque little gazebo surrounded by flowers? Or a gorgeous trellis archway growing vines that attach to a fence for a magical private hideaway.
A cute structure can add new life and function to your yard. You can also look at items with purpose, like a swimming pool or outdoor kitchen.
One popular choice is to invest in a storage shed for your yard. This can enhance your curb appeal, sure, but it also gives you additional space.
The are available storage sheds for sale in different sizes and styles, so you can find the perfect fit for your needs.
And it doesn't have to be for storage! Some people repurpose these sheds for little getaways or animal shelters.
Upgrade your Mailbox
Upgrading your mailbox can be an easy, affordable change for a hint of a new look, or you can go all out and install a brick facade that displays your house number.
Mailboxes are often overlooked when redoing landscaping but can make a surprising difference in the appearance of your home.
Design with You in Mind
Your landscape is an extension of your home. When choosing what to do for your yard, don't shy away from adding personal touches.
Perhaps you have a decor theme you want to follow or a favorite set of plants. Maybe you love the sound of running water and want to implement more water features.
Choose the furniture you find comfortable, and turn your backyard into an oasis. If you're worried about upkeep, consider low-maintenance landscaping options or investing in a service.
Don't Forget the Lighting
A little extra lighting can go a long way. There are many ways to incorporate extra light in your yard so that you can enjoy your oasis beyond sundown.
Fairy lights can trail along fences or awnings, solar lights can line your pathways or tuck inside flower beds.
Deck lighting can keep your space lit while letting the world around you fade to twilight, and a fire pit can add a bit of warmth and the chance for S'mores.
If you don't want to burn wood, consider a gas-powered fire pit instead. Waterproof lights can also be slipped into water features for a whimsical effect.
Hire Professionals When Needed
As fun as it can be to DIY your own space, some things just aren't safe for the average person.
Installing sprinkler systems or an inground pool, or building an outdoor shelter for a kitchen are good examples.
You want to ensure that you get the most from your investment, and sometimes that means letting the professionals take over.
If you have a busy schedule, you can also hire services to handle most of your outdoor needs, from power washing your home and hardscaping to tending to your wildscaping.
Whether you take on the work yourself or hire someone else to handle the labor, you will have a brand new yard to enjoy and can relax in the knowledge that you're benefiting the native wildlife as well.
So sit back, relax, and have a sip of your favorite beverage as you enjoy the beauty Colorado Springs' wildlife has to display.
Don't miss: How to Maximize Your Profits When Selling a Foreclosed House
The bottom line
Increasing your Colorado Springs home's curb appeal is a multifaceted process that involves both aesthetic and functional upgrades.
From embracing the rugged beauty of wildscaping to refreshing your home's exterior, adding new structures, and even upgrading your mailbox, each step contributes to creating a welcoming and appealing environment.
Remember, your landscape is an extension of your home, so design with your personal preferences in mind.
And while DIY projects can be fun, don't hesitate to hire professionals when needed to ensure safety and quality.
With these strategies, you can enjoy a beautiful yard that not only enhances your home's curb appeal but also contributes to the local wildlife ecosystem.

MUST SEE
Navigating the legal system can be daunting, but this article outlines six critical scenarios...

Dive into the world of IP leasing, a digital frontier where technology meets smart...

Unlock the secrets to a financially stable home life with these ingenious budget-friendly ideas....