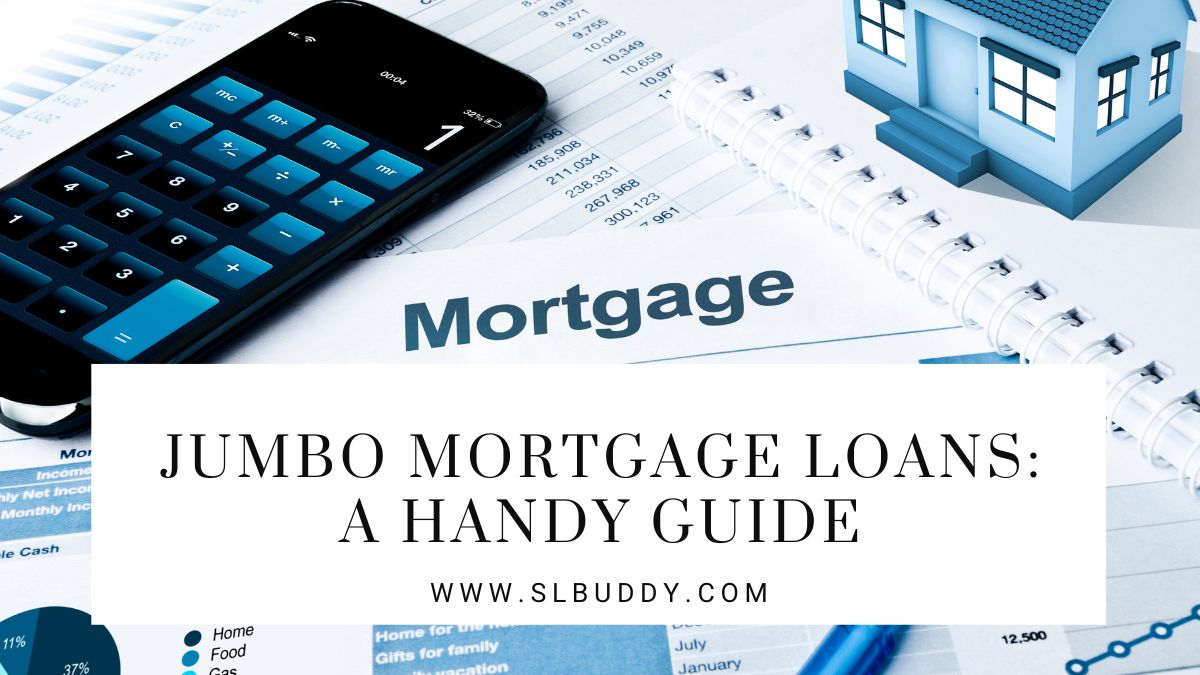 For those who want to live in a luxury home, securing a massive mortgage loan is often the only way to achieve their dream.
In particular, acquiring what's known as a "jumbo mortgage loan" becomes a near-necessity.
If you've never heard of jumbo loans before, here's a handy guide to cue you into their high-value nature:
Defining a Jumbo Mortgage Loan
To determine whether or not a jumbo mortgage loan is right for you, you first need to ask yourself: what exactly is a jumbo mortgage loan anyway?
After all, many Americans have absolutely no idea that jumbo mortgage loans even exist.
Simply put, jumbo mortgage loans are used to finance properties when the property's price exceeds the limits put on conventional conforming mortgage loans.
If you've been looking to purchase a luxury home in 2023, then jumbo mortgage loans are one of the most value-packed loan options available to you.
By working with jumbo loan providers like District Lending, you can unlock the ability to live in a house that will make you feel like actual royalty. 
Sometimes jumbo loans are simply referred to as non-conforming conventional mortgage loans, but this is not quite the reality of jumbo loans.
However, because of the increased risks and prices associated with jumbo loans, only certain financial institutions are allowed to provide borrowers with jumbo loans.
Because of this, lenders are typically not protected from losses if a borrower defaults on their jumbo loans.
Knowing this as you consider taking out a jumbo loan for that high-class dream property you've had your eyes on is crucial, especially in 2023.
How to Qualify for a Jumbo Mortgage Loan
Before you go jumping into the real estate world and get your hopes up, you'll need to sit down and determine whether or not you qualify for a jumbo mortgage loan.
After all, their high price tag and unique requirements make it so that many Americans do not qualify for a high-quality jumbo mortgage loan.
There are five aspects of qualifying for a jumbo mortgage loan that you should educate yourself about: 
First of all
You should not consider applying for a jumbo mortgage loan if you do not have an exceedingly-high credit score.
Those with a credit score of less than 700 are incredibly unlikely to be improved for a jumbo mortgage loan.
Save yourself the time, and focus on building your credit instead, if you find yourself in this situation.
Secondly
You'll need to ensure you have a solid DTI ratio. If you're already over-leveraged with debts that you're paying off, borrowers will be much less likely to approve you for a jumbo mortgage loan.
After all, the government does not bail out banks that suffer from jumbo loan borrowers defaulting on their loans.
For many lenders, there's a hard cap of 45% DTI for borrowers, but depending on your area, this rate may differ.
Thirdly
You'll need to have enough cash in the bank if you want to successfully apply for a jumbo mortgage loan.
This is one of the key ways jumbo loan providers determine a borrower's ability to pay back the loan.
If you do not have enough cash reserves to pay for upwards of a year of your jumbo mortgage payments (at minimum), your chances of being approved will be extremely low.
Fourthly
You may have to get a second home appraisal for the property you're hoping to get a jumbo mortgage for before a lender approves the loan.
This process is useful and helps to protect both borrowers and lenders from property owners that are illegally inflating a property's value.
Lastly
You'll need to be prepared to provide a potential lender with tons of documentation throughout the application process.
They will be doing a deep dive into your financial, personal, and government records when deciding whether or not to approve your loan.
The more vigilant you are during this process, the more likely you'll be to actually receive a high-quality jumbo mortgage loan.
Don't miss: If you Pay Someone's Property Taxes do you Own the Property?
Securing Your Ideal Jumbo Mortgage Loan in 2023
If you're ready to seek out a jumbo loan and have all the qualifications handled, you'll need to contact a mortgage broker to help you through the process.
Not only will they ensure you get the best loan possible, but they can do all of the headache-inducing paperwork you'll be required to submit for you.
If you want to live in a luxurious home but don't want to spend months of your time this year with application issues, then hiring a high-quality mortgage broker to secure your jumbo mortgage loan is highly recommended.

MUST SEE
From GPS units to emergency kits, this article outlines essential tools that every professional...

Navigating the legal system can be daunting, but this article outlines six critical scenarios...

Dive into the world of IP leasing, a digital frontier where technology meets smart...