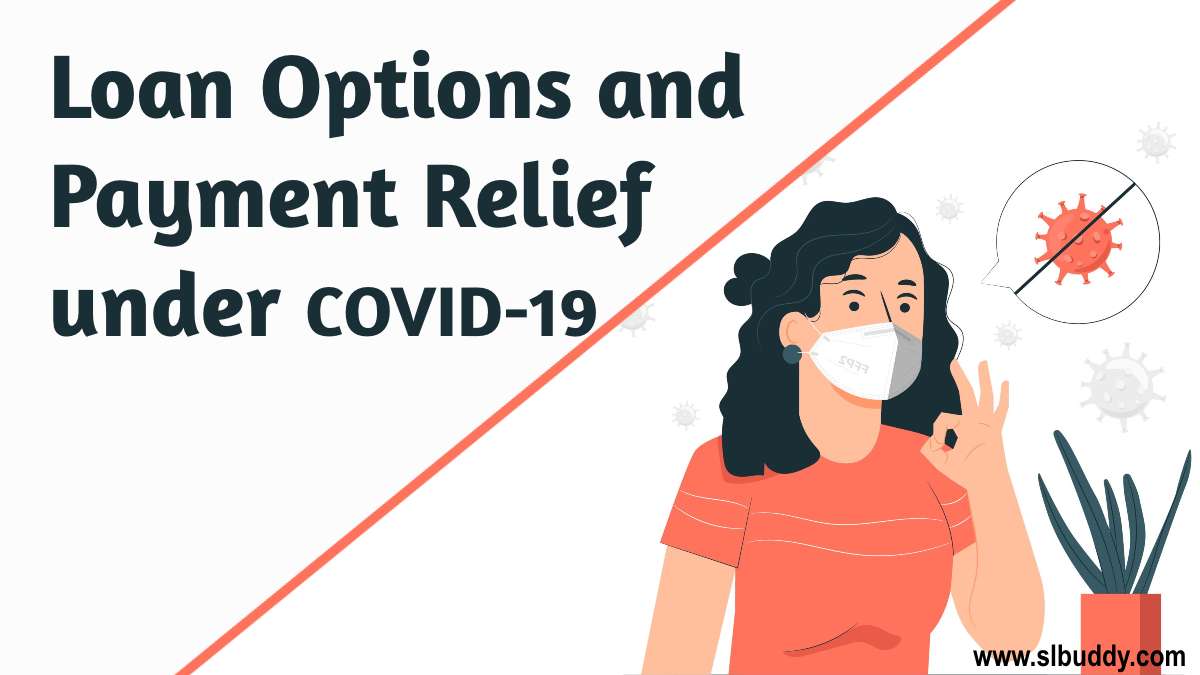 The global pandemic has affected almost every country. This crisis didn't spare anyone when it comes to the topic of finances.
While some consumers had a chance to bridge the financial gap by turning to financial aid from the government, others rely on personal loans to support their needs.
If you have taken out a personal loan, you might need assistance making your payments. Keep on reading to learn more about current loan options and payment relief.
Do You Need to Borrow Money?
Some personal loan providers have introduced small-dollar low-rate loans to consumers experiencing monetary disruptions. Others have tightened approval demands.
If you requested a personal loan bad credit direct lender may offer you higher interest rates as you are a high-risk borrower as opposed to good credit holders.
When you need to borrow some funds, it may be a reasonable option to choose charities, nonprofits, and credit unions as well. They allow you to access low-cost emergency money. Besides, you may turn to the following solutions.
Salary Finance
This financial institution offers lending options through partners and recruiters with Equifax to offer companies insight into workers' financial well-being. This partnership started even before the global pandemic.
Using this option, recruiters receive anonymous employer credit data. This information can be later utilized to spot which groups feel the most monetary stress.
Salary Finance is generally provided through HR departments as a benefit for workers. The payments on these loans are reported to all three credit reporting agencies.
The loan sum employees may receive varies from $1,000 to $5,000. The repayment term is from 6 to 36 months and the APR is from 5.9% to 19.9%.
Capital Good Fund
This fund offers a Crisis Relief Loan to consumers in the six states where it functions: Florida, Delaware, Massachusetts, Illinois, Texas, and Rhode Island. It gives small-dollar personal loans at a low annual percentage rate for the first three months.
The loan sum you can get is from $300 to $1,500. The repayment term is 15 months while the payments begin after the first three months.
Interest starts to accrue during the 90-day deferment period. The lender doesn't use the borrower's present income and expenses. This fund will review if the applicant may afford the loan payments on present income.
If not, Capital Good Fund will consider if the borrower could have afforded the loan payments before the crisis. There are no collateral demands or prepayment fees. The applicants will get a response within two days after submitting a request.
Credit Unions
You may also turn to not-for-profit financial institutions such as credit unions for financial assistance. You may be offered a loan with a lower APR and flexible repayment conditions compared to traditional banks.
Moreover, this option is great for bad credit holders. If your FICO rating is 629 and lowers you have a good chance of being approved for a loan at the credit union. These lending options have a maximum APR of 28%.
Online Lenders
Are you searching for the fastest option? Then online lenders can help you out. They issue fast emergency loans. A steady income and a good rating are needed to qualify for such loans.
Borrowers who aren't sure about their credit may pre-qualify. The interest rates are different so you should check the details with a certain lending partner of your choice.
Read more: Best payment system for small business
Find Relevant Advice
Surely, the global pandemic has affected every aspect of our lives. Are you willing to learn more about the government's response to the COVID-19 pandemic?
The platform USA.gov and the Internal Revenue Service (IRS) offers the Get My Payment page to help each citizen track their American Rescue Plan stimulus check.
Besides, it shows people what to do if they were eligible for but didn't receive the first two Economic Impact Payments. You will find lots of pieces of relevant advice from the Consumer Financial Protection Bureau for managing the personal financial impact of coronavirus.
What Assistance Personal Loan Lenders Provide
Your debt won't be forgiven if you apply for assistance programs, but they can make it easier to manage your payments without damaging your credit. For instance, small business owners, like cosmetic packaging business owners, take personal loans to support their needs. Personal loan lenders' assistance programs can provide:
# Reduced Payments. A borrower can temporarily make a lower monthly payment on their loan or even an interest-only payment. Keep in mind that the unpaid sum will be added to the general loan amount and increase your repayment term.
# Deferred Payments. This is the most widespread option which offers to pause the payments for a certain period. The initial deferment is offered for one to three months but you can apply for extra deferment in case you still can't afford to make regular payments. Pay attention to the interest as it will accrue while the loan is in deferment. Missed payments will later be added to the end of the loan's repayment period, which will extend the repayment term. Borrowers can pay off the missed sums early if they want.
# Waived Fees. Particular fees may be additionally waived by creditors. For instance, late payment charges may be waived if you miss a full payment. Those borrowers who have already been charged a late payment fee may request a refund. If you've taken out a personal loan from a credit union or local bank, you may ask about extra fee waivers.
# Applying for Aid. You may find online apps offered by several service providers to request assistance. You should log into your account to find this option. Besides, consumers can call their customer service department to discuss further variants and their circumstances. Be prepared to provide proof that you are really experiencing monetary hardship. It may be a copy of correspondence or a termination letter stating you have reduced wages or cut hours.
Read more: Top 10 most successful businesses to start
The Bottom Line
Millions of people have experienced the impact of COVID-19 in terms of personal finance. If you are worried that you can't cope with all the bills and payments, you may review the loan options and payment relief.
Many institutions have enacted new assistance policies and offer different financial solutions. Apart from the government, you may also receive assistance from your personal loan lenders in the form of reduced payments or payment deferrals.
Check the options you have and compare them to choose the best solution.

MUST SEE
Navigating the hustle and bustle of office life while maintaining good health can be...

The article delves into the often-overlooked importance of hearing health in the healthcare industry,...

From GPS units to emergency kits, this article outlines essential tools that every professional...