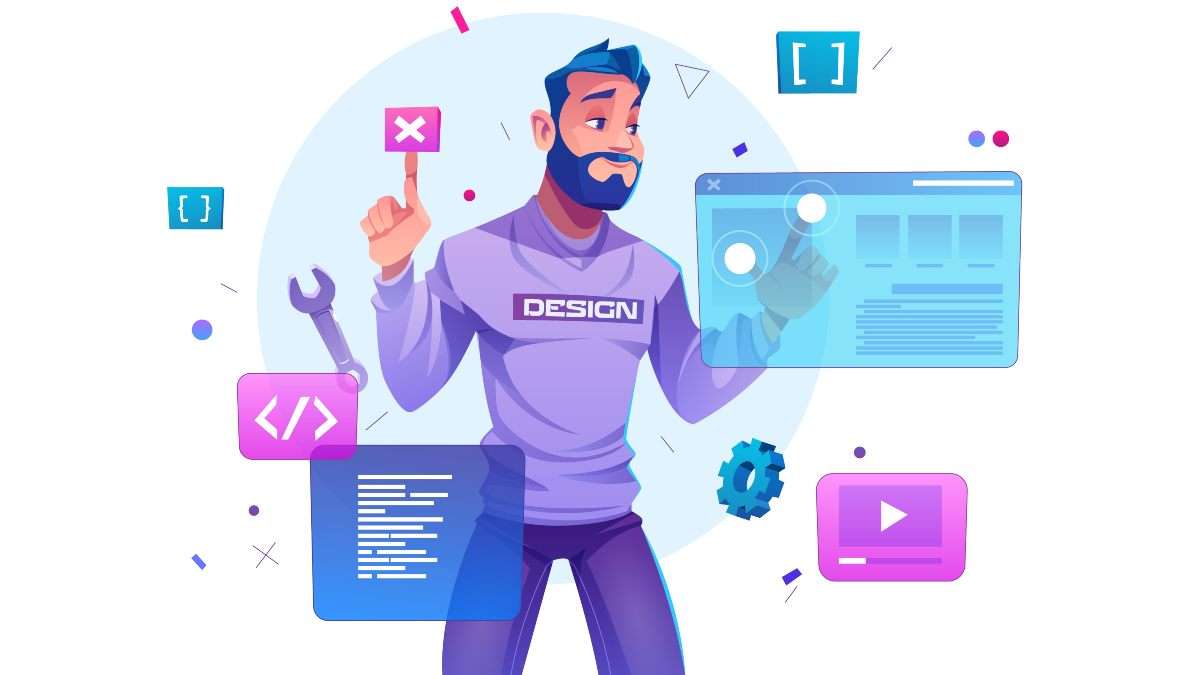 Internet users are not limited to millennials and Gen Z. Research from 2019 shows that 73% of seniors over 65 years old are connected to the web and willing to surf the net, shop online, and be active Internet users. However, plenty of them might find it challenging to visit many websites due to the design that doesn't fit their needs.
It's high time to change the attitude toward website design and make your website senior-friendly. Your content should be fully accessible for all the users that are willing to visit your site. Adjusting UI (User Interface) and UX (User Experience) to older people's needs will result in a higher traffic and open your products to a new group of buyers.
So what should you do to make your website senior-friendly?
Readability
Plenty of older Internet users suffer from visual impairments. Hard-to-see fonts and sentences stuffed into small blocks of texts are discriminative against those with sight-problems; it significantly lowers your website accessibility.
Read Also: Best Payment System for Small Business
If you're not sure about the design of your website, you can reach out to consultants like Kris Rivenburgh or follow one of many guides available online that would help you assess whether your page is readable and accessible for all groups of users.
Font Size
Firstly, don't go below 12-point fonts. If you target older users in adjusting your UI, don't pick the fancy fonts that make it difficult to read and understand. Additionally, remember to choose the color of the font that contrasts with the background.
Even healthy and young people with high-quality monitors might find it challenging to read light-grey text on a white background, so think about how older users might feel.
Leading
Use more white space between lines of text to avoid the impression of stuffiness, especially if there are links and commands in there.
Older people might find mouse navigation more challenging, so space between the lines would ease clicking on the desired command.
Easy Navigation
As some users find mouse-navigation difficult, make sure that your site can be navigated with the keyboard. People with motor disabilities, as well as those with vision problems, would use a keyboard to go to the next element on the page.
Read Also: Most Popular Cheap Storage VPS
Make the navigation from point A to point B as easy as possible. Use the buttons "previous" and "next" to go from one page to another and make the buttons visible and big enough. Each command should be no smaller than 11 mm so that picking the desired option is simple.
Use different colors to aid older users navigate. For example, the color blue should be reserved for links so that seniors always associate it with redirecting.
Make the commands uncomplicated. For example, use words like "click here to go to the next page" so that it's clear where a particular link leads. Your website's design should be descriptive and straightforward to make it less time-consuming to browse your content.
Accessible Language
When your design is adjusted for seniors, you should also make sure that the language you use is universal. Avoid jargon and technical language whenever possible, as only a specific group of users would understand it. Slang can sabotage the whole effort you've put into making your website senior-friendly.
Read Also: Most Popular Free Writing Software's
For example, older users might not be aware of what "streaming" or "hyperlink" are, so keep in mind that your website's content should be written in everyday language.
Colors
01. If you want to create a website design with optimal visibility, go to the color wheel. Choose the colors that are not too close to each other to increase the essential elements' visibility.
02. Use high-contrast in commands and call-to-actions so that the most important elements aren't blended with the background.
03. Avoid vibrant and fluorescent colors as they make the information hard to follow and strain the eyesight but remember that a pastel palette can make finding the crucial information difficult.
04. Make sure that the background of your site is not black with white text on it.
Conclusion
Older age is often associated with vision, hearing, or motion impairments. However, it shouldn't mean that seniors can't have access to technology. The stereotype that older people restrain from technology became irrelevant a long time ago.
Seniors became a considerable group of Internet users, so it is not a question if you should create a senior-friendly website – it's a must. Remember that if your website is accessible only for young users who were almost born with iPhones in their hands, you are elusive and discriminate against people who might be willing to buy your products.
The adjustment of your interface for the needs of older users involves small changes that can mean a lot for that audience. So don't wait and provide seniors with the best possible user experience.

MUST SEE
Navigating the hustle and bustle of office life while maintaining good health can be...

The article delves into the often-overlooked importance of hearing health in the healthcare industry,...

From GPS units to emergency kits, this article outlines essential tools that every professional...