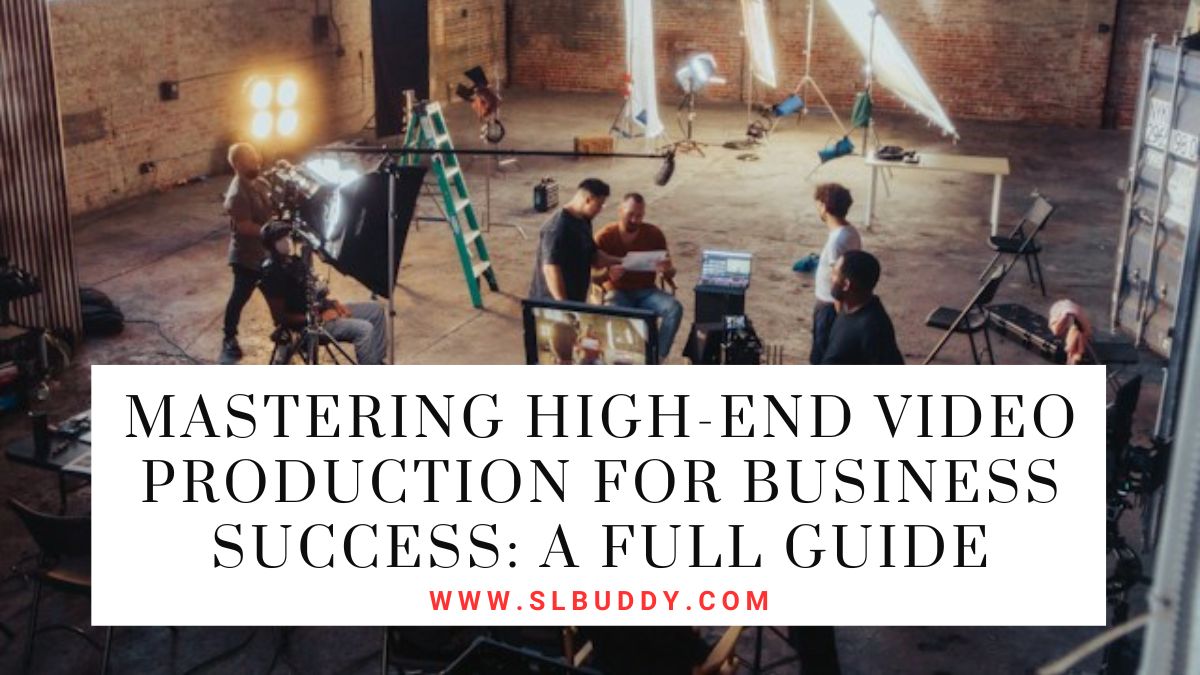 In days gone by, creating a website and investing in high-quality content was enough to get eyeballs on your business and create a buzz.
However, nowadays, the written word alone is insufficient to draw attention to your brand and offerings.
The move toward video has come hard and fast, and if you want to remain relevant and able to compete with other businesses in your field, you need to invest more marketing resources in this particular medium in order to fully utilize channels like YouTube, Tik Tok and Reels where a vast chunk of your audience likely consumes their content.
Therefore, mastering video production has become not merely something to think about but crucial for success.
Nevertheless, as you might imagine, video production involves far more moving parts than written content.
By the conclusion of this post, you should feel more comfortable in getting started and hopefully be able to level up your marketing operations to new heights.
Find The Right Animation Studio
Part and parcel of modern video production is the ability to capture the attention of those putting in the minutes and hours to watch them.
One way that many businesses have to achieve this is via the use of animation peppered throughout the video. As stated by the team at a Singapore animation studio, videos with high-quality animation can drive omnichannel engagement, increase brand awareness, and ultimately help you engage potential customers with a more involved sales pitch.
But when it comes to animation studios, there are differences among them. If you want to find one that works for you, consider the following advice:
# Define your project from the outset: This not only involves the results you are aiming for but also how much you are prepared to spend. These kinds of studios employ highly qualified animation artists to provide results and typically charge accordingly.
# Check out their existing portfolio: While many more extensive operations will be able to customize your project to suit your needs, others will have a specific design style that may or may not be conducive to what you're after. By looking through their portfolio, you should come to a conclusion whether or not they are right for you.
# Consider the location: Although this kind of work can be done entirely remotely, you need to bear in mind time differences, especially if there will be a lot of back and forth between you.
# Review the contracts carefully: Ensure that your agreement protects your IP rights and correctly outlines completion and payment schedules.
Plan Your Video Concept Carefully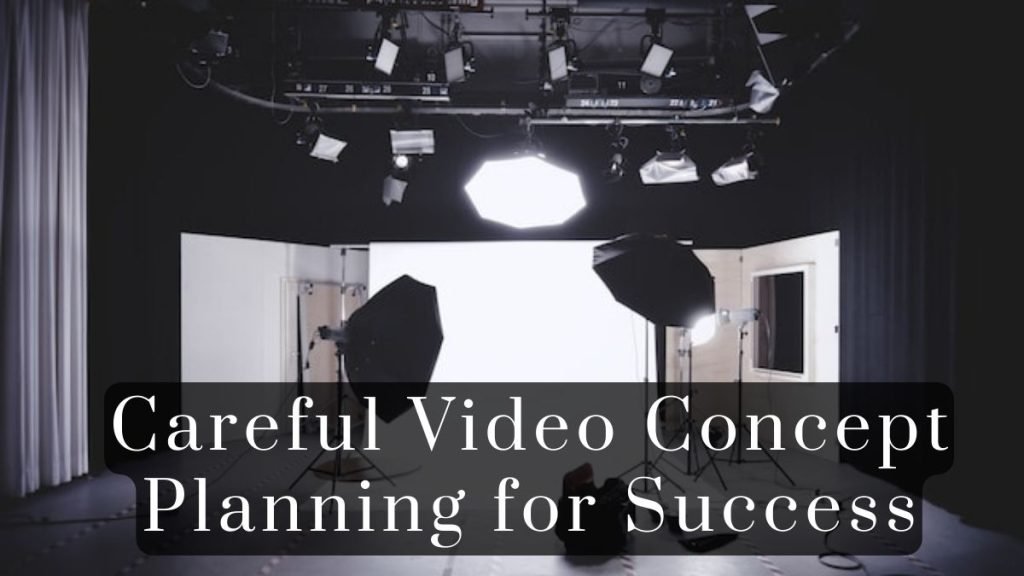 Measure twice and cut once is the mantra used by every skilled contractor out there, and although it might sound like it is only relevant to carpentry, it actually works for all kinds of work.
This is particularly true when it comes to video production, and the more time you dedicate to the planning stage, the more seamlessly the production will advance.
Understand that this stage won't necessarily involve developing a script but instead focuses on what you want to achieve from the effort.
This could be increasing sales and leads or simply boosting brand awareness for your business or new product offerings.
Spend Time Crating Your Script
Once you have an idea regarding the concept, it's time to move onto the script stage. Getting your script on point will go a long way in determining just how successful (or not) your video will be.
It must be engaging enough to retain the attention of your target audience but include enough nudging that you can get some kind of return on your investment.
If you are completely green when it comes to this aspect, it could pay to hire the services of a talented scriptwriter.
If you go down this route, ensure you give them a detailed enough brief for them to develop it on time.
Moreover, check any contract you have with a scriptwriter to ensure you have plenty of rewrites and edits included in the price because a first draft often brings up many issues you never thought could appear.
Invest In High-Quality A/V Equipment
If you outsource the entire process to a dedicated studio, you can ignore this part. However, if you want to perform everything in-house, quality audio-visual gear is a must.
Costs can add up rapidly if you're not careful, so you need to be sure you will get enough use to justify the expense. Otherwise, you can lease equipment from any number of A/V leasing agencies.
Nonetheless, the cameras and audio capture divides you use can make or break the video, so the higher up the scale you can go, the better your outcome will be.
Get Your Lighting And Sound Techniques On Point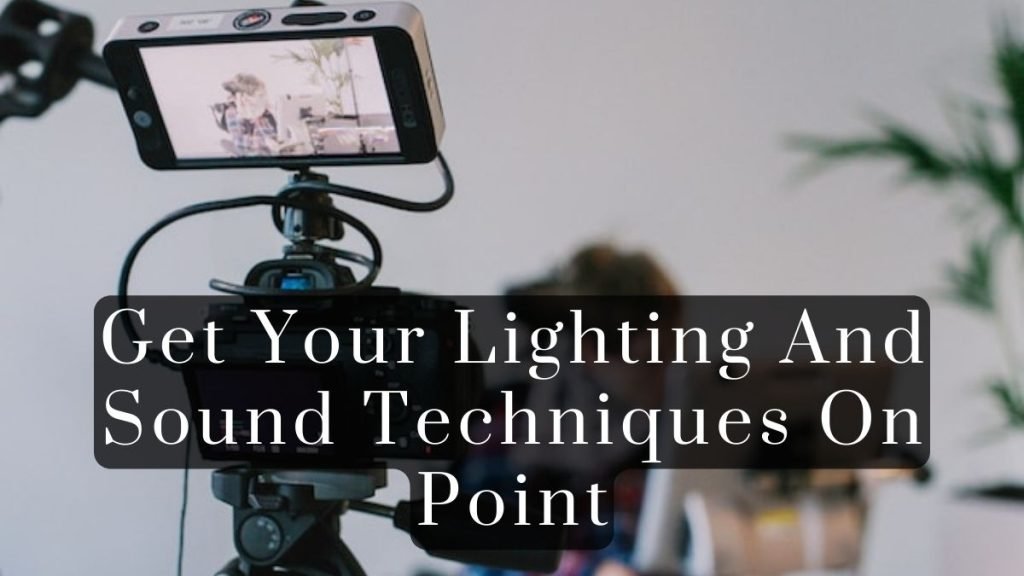 Along with your recording gear, a keen understanding of how light impacts the finished product will go a long way.
When you look behind the scenes of most TV shows and movie sets, you will often see a vast array of different lighting, from direct spotlights to enormous diffusers that scatter the light more evenly around a subject.
While you don't need to invest as much in a major studio, you should do some research to see which lighting will work best for your concept.
Utilize Professional Editing Software
Recording the actual video is only part of the puzzle, and while it's admirable to get as much right during filming, there will inevitably be some editing involved after the fact.
Moreover, if you incorporate animation, this will all be added in post. Nonetheless, editing is often referred to as the invisible art because it takes a tremendous amount of skill to get it right.
In many ways, you will become a director once again as you scrub through reams of footage and arrange it all in such a way that the final product comes out looking amazing.
Disperse Your Video Far And Wide
Once completed, it's time to put your video to its intended use. In most cases, you will want to distribute it around as many promotional channels as possible.
If you are creating a training video that will only be used in-house, you should acquire backup copies and upload them to platforms like Vimeo, where you can make channels private and password-protected.
Don't miss: Master Voice-Over Jobs for Beginners from Home
The bottom line
Creating a video from start to finish can be an expensive and time-consuming process.
However, with the right tools, ideas, and professionals behind you, the job should go off without a hitch and leave you with something you're proud of.

MUST SEE
Explore the diverse and rewarding career pathways in early childhood education. This article provides...

Navigate the path to real estate success with a focus on the role of...

Discover the art of superior roofing solutions with 'Craftsmanship Unleashed.' This article dives into...