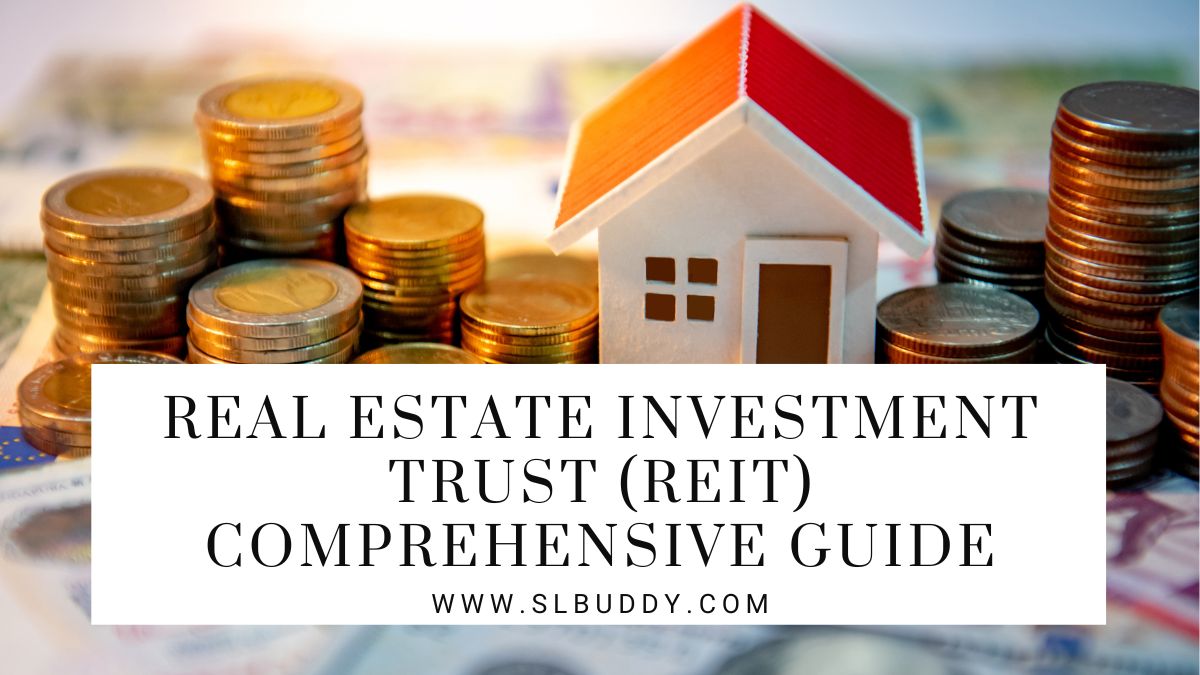 Welcome to your comprehensive guide on Real Estate Investment Trusts (REITs), the investment vehicle that's revolutionizing the way we think about real estate.
Whether you're a seasoned investor looking to diversify your portfolio or a beginner intrigued by the real estate market, REITs offer a unique blend of benefits that traditional real estate simply can't match.
From high dividend yields and liquidity to risk mitigation and portfolio diversification, REITs have something for everyone.
In this article, we'll take you on an in-depth exploration of the world of REITs, demystifying its complexities and revealing its untapped potential.
So, let's dive in and unlock the secrets of successful investing in Real Estate Investment Trusts.
The ABCs of REITs
Embark on a journey to understand the foundational elements of Real Estate Investment Trusts (REITs).
This section will demystify what REITs are, explore their legal frameworks, and introduce you to the various types that exist.
It's the perfect starting point for anyone new to the world of REIT investing.
The Building Blocks: What Exactly is a REIT?
A REIT is essentially a corporate entity that pools capital from multiple investors to purchase, own, and manage real estate properties.
It operates much like a mutual fund but focuses solely on real estate assets.
The primary objective is to generate a stable income for investors, primarily through rental income and, to a lesser extent, capital appreciation.
REITs offer the average investor a chance to explore the lucrative real estate market without the complexities of property ownership, such as maintenance, management, and legalities.
They democratize real estate investment by breaking down the financial and operational barriers that often deter individual investors.
The Legalities: How REITs Are Structured and Regulated
REITs are not a financial wild west; they are stringently regulated to protect investors.
In the United States, for instance, REITs must distribute at least 90% of their taxable income to shareholders in the form of dividends.
They must also invest at least 75% of their total assets in real estate and derive a minimum of 75% of their income from rents or mortgage interest.
These legal stipulations ensure that REITs remain focused on real estate activities and that profits are passed on to investors.
Understanding these legal frameworks is crucial for any investor as they dictate the operational and financial behavior of REITs, thereby influencing your investment's performance.
Types of REITs: From Shopping Malls to Data Centers
The world of REITs is as diverse as the real estate market itself.
You can invest in Equity REITs that own and manage properties, or Mortgage REITs that deal with property mortgages.
Then there are Hybrid REITs that combine the features of both.
Within these categories, REITs can specialize in various sectors—retail, residential, healthcare, data centers, and even infrastructure.
This diversity allows for targeted investment strategies.
For instance, if you believe that the e-commerce boom will continue to drive demand for warehouse spaces, you can invest in an industrial REIT.
The ability to align your investment with broader economic trends adds a layer of strategic depth to REIT investing.
The Financial Mechanics Behind REITs
Get ready to delve into the financial gears that make REITs tick.
This section will guide you through how REITs generate revenue, their dividend payout mechanisms, and the tax implications you should be aware of.
It's essential knowledge for anyone considering investing in REITs.
The Money Trail: How Do REITs Generate Revenue?
Understanding the revenue model of REITs is pivotal for any prospective investor.
Primarily, REITs generate income through leasing space in their properties and collecting rent from tenants.
The stability of this income often depends on the quality of the tenants and the length of the lease agreements.
Some REITs also engage in property development, adding a layer of potential capital appreciation to the regular income.
Additionally, Mortgage REITs earn money through the interest that accrues on their mortgage loans.
It's a multifaceted revenue model that combines the stability of rent collection with the dynamism of property development and financing, offering multiple avenues for income and growth.
Dividends Galore: Understanding REIT Payouts
One of the most compelling features of REITs is their dividend payouts, which are often higher than those of traditional stocks.
This is primarily because REITs are required by law to distribute a significant portion of their income to shareholders.
These dividends are not just lucrative but also relatively stable, thanks to the consistent income generated from long-term lease agreements.
However, it's essential to scrutinize the payout ratio the percentage of earnings paid out as dividends to ensure that the dividends are sustainable in the long run.
A high payout ratio may indicate that the REIT is not retaining enough earnings for future growth, which could be a red flag.
Tax Implications: The Good, The Bad, and The Ugly
REITs offer a mixed bag when it comes to tax implications.
On the one hand, they are not subject to corporate income tax, which means they have more money to distribute to shareholders.
On the other hand, the dividends are generally taxed at the individual's income tax rate, rather than the lower capital gains rate applicable to regular dividends.
This can be a disadvantage for investors in higher tax brackets.
However, some portion of the dividends may be classified as "qualified dividends" or return of capital, each having different tax treatments.
Therefore, understanding the tax nuances is crucial for optimizing the after-tax returns on your REIT investments.
Why REITs Are a Unique Investment Vehicle
Discover what sets REITs apart from other investment options.
This section will focus on the liquidity, accessibility, and risk mitigation features that make REITs a unique and attractive investment vehicle.
Learn why REITs could be the missing piece in your diversified investment portfolio.
Liquidity and Accessibility: REITs vs. Traditional Real Estate
One of the most salient advantages of REITs is liquidity.
Unlike traditional real estate investments, which involve cumbersome processes and significant time delays for buying and selling properties, REITs offer the liquidity of publicly traded stocks.
You can buy or sell shares in a REIT within seconds, just like you would with any other stock.
This liquidity makes REITs highly accessible, even for novice investors.
It allows for quick portfolio adjustments in response to market conditions, providing a level of flexibility that is virtually impossible to achieve with direct real estate investments.
Risk Mitigation: How REITs Can Be a Safer Bet
Investing always comes with risks, but REITs offer several layers of risk mitigation.
First, they are inherently diversified, often holding multiple properties across various locations and sectors.
This diversification reduces the impact of any single property's poor performance on the overall portfolio.
Second, the stringent regulatory framework ensures that REITs maintain a focus on real estate activities and income distribution, adding an extra layer of investor protection.
Lastly, the professional management teams that run REITs bring expertise in property selection, maintenance, and tenant relationships, further minimizing risks.
The Income Stream: Why REITs Are Income-Generating Machines
If you're an investor looking for a stable income stream, REITs are hard to beat.
Their high dividend payouts make them particularly appealing for retirees or anyone looking to generate regular income.
But it's not just about the dividends. Many REITs also offer the potential for capital appreciation, providing a two-pronged approach to income generation.
The combination of regular dividends and potential capital gains makes REITs a versatile investment vehicle, suitable for various investment goals, whether you're looking to build wealth or secure a stable income.
How to Evaluate a REIT
Before you invest, you need to know how to assess a REIT's potential.
This section will introduce you to key metrics and considerations, from Funds from Operations (FFO) to the importance of effective management and geographical focus.
Equip yourself with the tools to make informed investment decisions.
Key Metrics: From Funds from Operations (FFO) to Net Asset Value (NAV)
When it comes to evaluating a REIT, traditional metrics like earnings per share (EPS) don't cut it.
Instead, industry insiders rely on Funds from Operations (FFO), a metric that adds depreciation and amortization expenses back to earnings to provide a more accurate picture of a REIT's performance.
Another crucial metric is the Net Asset Value (NAV), which represents the total value of a REIT's real estate assets, minus any liabilities.
Comparing the NAV per share to the REIT's stock price can give you an idea of whether the REIT is undervalued or overvalued.
These metrics, along with others like debt-to-equity ratio and occupancy rates, provide a comprehensive view of a REIT's financial health and performance prospects.
The Importance of Management: Who's Steering the Ship?
The role of management in the success of a REIT cannot be overstated.
A competent management team can effectively navigate market fluctuations, regulatory changes, and tenant issues, ensuring steady returns for investors.
Before investing in a REIT, it's crucial to scrutinize the management team's track record, expertise, and strategic vision.
Look for a team with a history of outperforming the market and a clear strategy for future growth.
Management's ability to adapt to changing market conditions, leverage new technologies, and maintain strong tenant relationships can significantly impact the REIT's long-term success.
Location, Location, Location: The Geographical Aspect of REITs
The geographical distribution of a REIT's assets can have a profound impact on its performance.
A REIT that focuses on high-growth areas with strong economic indicators is more likely to succeed than one invested in declining markets.
Additionally, geographical diversification can serve as a hedge against localized economic downturns or sector-specific slumps.
For instance, a REIT with a mix of urban and suburban properties across different states is less vulnerable to economic fluctuations in any single area.
Therefore, understanding the geographical focus of a REIT is essential for assessing its risk and growth potential.
The Pros and Cons of Investing in REITs
Every investment comes with its upsides and downsides, and REITs are no exception.
This section will provide a balanced view of the advantages and challenges of investing in REITs.
It's a must-read for anyone looking to weigh their investment options carefully.
The Bright Side: Advantages of REIT Investments
REITs offer a host of advantages that make them a compelling investment option. High dividend yields, liquidity, and diversification top the list.
The ability to invest in high-value properties without the hassles of direct ownership is another significant benefit.
REITs also offer tax advantages, as they are not subject to corporate income tax, allowing for higher income distribution to shareholders.
Moreover, the professional management of these trusts ensures that the properties are well-maintained and optimally leased, providing an additional layer of security for investors.
The Downside: Risks and Challenges You Should Know
However, REITs are not without their challenges. Market volatility can impact share prices, and while diversification mitigates some risks, it doesn't eliminate them entirely.
Interest rate fluctuations can also affect REIT performance, especially for Mortgage REITs.
Additionally, the tax treatment of REIT dividends may not be favorable for all investors.
High management fees are another concern, as they can eat into your returns.
Therefore, while REITs offer several advantages, it's crucial to be aware of the potential risks and challenges.
The Balanced View: Who Should and Shouldn't Invest in REITs
REITs are a versatile investment vehicle suitable for a wide range of investors.
If you're looking for a stable income stream, the high dividend yields are attractive.
If you're looking to diversify your portfolio, REITs offer an excellent opportunity to do so.
However, they may not be suitable for those unwilling to delve into the complexities of real estate investment or those looking for quick, short-term gains.
A balanced view would suggest that while REITs have a lot to offer, they are not a one-size-fits-all solution and should be considered based on individual investment goals and risk tolerance.
How to Get Started with REIT Investing
Ready to take the plunge? This section will guide you through the initial steps of REIT investing, from research and due diligence to the actual buying process.
Learn how to build a REIT portfolio that aligns with your financial goals and risk tolerance.
The Research Phase: What to Look for in a REIT
Before you jump into the world of REIT investing, arm yourself with knowledge.
Start by identifying what type of REIT aligns with your investment goals.
Are you interested in a specific sector like retail, healthcare, or residential properties? Next, delve into the financials.
Look for REITs with strong Funds from Operations (FFO), low debt levels, and a reasonable payout ratio.
Examine the management team's track record and the REIT's historical performance.
Also, consider the geographical distribution of the properties, as it can significantly impact risk and returns.
Comprehensive research is the cornerstone of successful REIT investing.
The Buying Process: From Brokerages to REIT ETFs
Once you've identified a promising REIT, the next step is to buy shares, and there are multiple avenues for doing so.
You can purchase shares directly through a brokerage account, just like you would buy any other stock.
Alternatively, you can invest in REIT Exchange-Traded Funds (ETFs) or mutual funds that offer exposure to a broad range of REITs, providing built-in diversification.
Some investors also opt for private REITs, which are not publicly traded but offer other advantages like lower volatility.
Each of these options has its pros and cons, so choose the one that best fits your investment strategy and risk tolerance.
Portfolio Considerations: How Much of Your Portfolio Should Be in REITs?
The question of portfolio allocation is a critical one. Financial advisors often recommend having 10-20% of your investment portfolio in real estate, including REITs.
However, the ideal allocation depends on various factors, including your financial goals, risk tolerance, and investment horizon.
If you're looking for higher income and are comfortable with moderate risk, you might opt for a higher allocation.
Conversely, if you're risk-averse and focused on capital preservation, a smaller allocation may be more appropriate.
It's essential to consult with a financial advisor to determine the optimal portfolio mix for your specific needs.
Case Studies: REIT Success Stories
Learn from the best in the business. This section will showcase real-world examples of successful REITs across various sectors.
These case studies will offer valuable insights into effective strategies and practices in REIT management and investment.
The Mall Magnate: How Simon Property Group Dominates Retail REITs
Simon Property Group is a titan in the world of retail REITs, and its success story offers valuable insights for prospective investors.
With a portfolio comprising premium shopping malls and retail outlets, Simon Property Group has managed to weather the storms of economic downturns and the rise of e-commerce.
The company's success can be attributed to a combination of strategic acquisitions, premium property management, and a focus on high-end, experiential retail spaces that attract both shoppers and premium tenants.
This case study serves as a testament to the potential for success in REIT investing when backed by strong management and a well-thought-out strategy.
The Data Giant: Digital Realty and the Rise of Data Center REITs
In an era where data is the new oil, Digital Realty stands as a beacon of success in the burgeoning field of data center REITs.
The company owns and operates data centers across the globe, serving a diverse clientele that ranges from cloud service providers to financial institutions.
The rise of cloud computing, big data, and the Internet of Things (IoT) has fueled an insatiable demand for data storage and processing capabilities, positioning Digital Realty for exponential growth.
The company's focus on energy-efficient, secure, and highly connected data centers sets it apart from competitors, making it a compelling case study for the potential of specialized REITs.
The Residential Ruler: Equity Residential's Success in Apartment REITs
Equity Residential has carved a niche for itself in the residential REIT sector, focusing on high-growth urban and suburban markets.
The company owns a diverse portfolio of apartment complexes, ranging from luxury units to more affordable options.
Its success can be attributed to a combination of strategic property selection, effective management, and a keen understanding of market dynamics.
By focusing on areas with strong job growth, excellent amenities, and high demand for rental housing, Equity Residential has managed to achieve consistent returns, even in volatile markets.
This case study underscores the importance of market selection and management expertise in REIT investing.
Common Myths and Misconceptions About REITs
Don't let myths and misconceptions cloud your judgment.
This section aims to debunk common misunderstandings about REITs, from their risk profile to the sustainability of their dividends.
Get the facts straight and invest with confidence.
Busting the Bubble: Are REITs Too Risky?
One of the most pervasive myths about REITs is that they are inherently riskier than other investment options.
This misconception likely stems from the volatile nature of the real estate market.
However, the diversified nature of REITs, both in terms of property types and geographical locations, provides a cushion against market volatility.
Additionally, the stringent regulatory framework adds an extra layer of investor protection.
While no investment is entirely risk-free, REITs offer multiple risk mitigation strategies, making them a relatively safer bet for long-term investors.
The Dividend Dilemma: Are REIT Dividends Sustainable?
High dividend yields are one of the most attractive features of REITs, but there's often skepticism about their sustainability.
The key to understanding this lies in the payout ratio, which indicates the percentage of earnings distributed as dividends.
A payout ratio that's too high could signal that the REIT is not retaining enough earnings for future growth, while a low ratio could indicate untapped potential for higher dividends.
By carefully analyzing the payout ratio in conjunction with other financial metrics and growth prospects, investors can gauge the sustainability of a REIT's dividends.
The Complexity Conundrum: Are REITs Too Complicated for the Average Investor?
Another common misconception is that REITs are too complex for the average investor to understand.
While it's true that REITs involve various intricacies, such as specialized tax treatment and a unique set of performance metrics, they are far from incomprehensible.
With a bit of research and perhaps some guidance from financial advisors, most investors can grasp the basics of REIT investing.
Moreover, the availability of REIT ETFs and mutual funds offers a simpler way to invest in real estate, making it accessible for investors at all levels of expertise.
Future Trends in REITs
Stay ahead of the curve by exploring what the future holds for REITs.
This section will delve into emerging trends, from sustainability initiatives to technological advancements and global expansion opportunities.
It's a glimpse into the future of REIT investing.
The Green Revolution: Sustainability in REITs
Sustainability is no longer a buzzword but a critical factor influencing investment decisions.
As environmental concerns take center stage, REITs are increasingly focusing on sustainable practices, from energy-efficient buildings to waste management and water conservation.
This shift is not just ethical but also financial. Sustainable properties often command higher rents and have lower operating costs, making them more profitable in the long run.
Additionally, as governments worldwide enact stricter environmental regulations, REITs that proactively adopt sustainable practices are better positioned to navigate the changing landscape.
Technology and REITs: How PropTech is Changing the Game
The real estate sector has been relatively slow to adopt technology, but that's changing rapidly with the advent of Property Technology, or PropTech.
From virtual tours and blockchain-based lease agreements to smart buildings with IoT devices, technology is revolutionizing how REITs operate.
These technological advancements offer multiple benefits, including operational efficiencies, enhanced tenant experiences, and even new revenue streams.
For instance, smart building technologies can reduce energy costs, while data analytics can provide valuable insights into tenant behavior and preferences, enabling more effective property management.
Global Expansion: The Rise of International REIT Markets
As the world becomes increasingly interconnected, the scope for international real estate investment is expanding.
Several countries have introduced REIT regimes, opening up new markets for investors.
Investing in international REITs offers the dual benefits of currency diversification and exposure to high-growth markets.
However, it also comes with challenges, such as geopolitical risks and currency fluctuations.
Despite these challenges, the potential for higher returns and further diversification make international REITs an exciting frontier for seasoned investors.
Expert Opinions: What the Pros Are Saying About REITs
Hear it from the experts. This section will feature insights and predictions from industry leaders and analysts.
Gain a deeper understanding of the REIT landscape and what to expect in the coming years. It's expert advice that could make all the difference in your investment journey.
Interviews with Industry Leaders
Hearing directly from those at the helm of successful REITs can provide invaluable insights.
Interviews with industry leaders offer a behind-the-scenes look at what drives REIT performance, from market selection and property management to financial structuring and shareholder relations.
These firsthand accounts can serve as a learning tool for both novice and experienced investors, offering practical tips and strategies for successful REIT investing.
Analyst Predictions: Where Are REITs Headed?
While past performance is no guarantee of future results, analyst predictions can offer a glimpse into what the future may hold for REITs.
Whether it's forecasts about interest rate changes, economic trends affecting specific sectors, or technological advancements, analyst opinions are an essential piece of the puzzle.
However, it's crucial to consider these predictions as part of a broader investment strategy, rather than relying solely on them.
Don't miss: How to Make Money from Real Estate Without Owning Property
The bottom line
As we wrap up this extensive guide, it's clear that Real Estate Investment Trusts (REITs) offer a compelling avenue for both income generation and capital appreciation.
They democratize the real estate sector, making it accessible for everyday investors who may not have the capital or expertise to invest in properties directly.
With their unique structure and benefits, REITs serve as a robust addition to any diversified investment portfolio, offering a blend of stability and growth potential that is hard to find in other asset classes.
Investing in a Real Estate Investment Trust (REIT) can be a strategic move for anyone looking to diversify their investment portfolio while enjoying a steady income stream.
Whether you're a novice investor or a seasoned pro, understanding the intricacies of REITs can empower you to make informed decisions that align with your financial goals.
So, as you venture into the dynamic world of REIT investing, let this guide serve as your roadmap, helping you navigate the opportunities and challenges that lie ahead. Happy investing!

MUST SEE
From GPS units to emergency kits, this article outlines essential tools that every professional...

Navigating the legal system can be daunting, but this article outlines six critical scenarios...

Dive into the world of IP leasing, a digital frontier where technology meets smart...