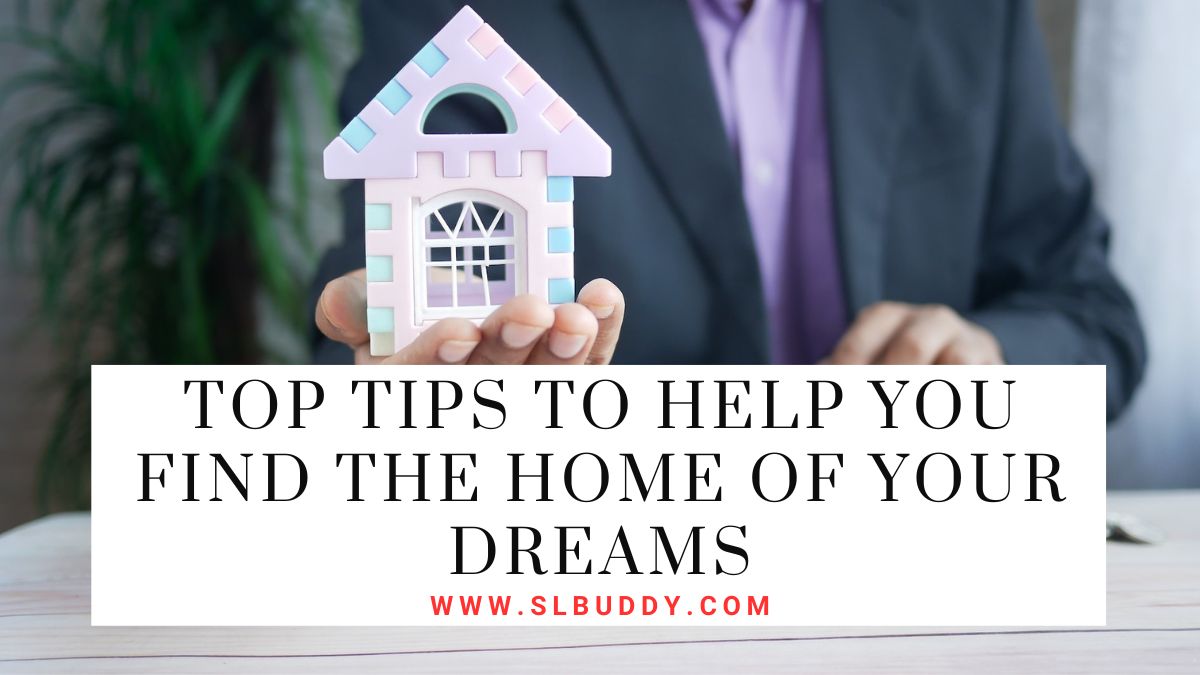 Finding the home of your dreams can be both an exciting and daunting task. This journey is often paved with anticipation, hope, and a myriad of choices.
Whether you are a first-time homebuyer or looking to relocate, the process can become overwhelming without the right guidance.
In this blog post, we aim to ease your journey by providing top tips to help you navigate your way to finding your dream home.
Let's embark on this journey together and turn the dream of your perfect home into a reality.
Start with a Clear Vision of Your Dream Home
Finding the home of your dreams is a deeply personal endeavor that begins with a crystal-clear vision. Imagine walking through the front door of your ideal home.
What does it look like, from the exterior to the interior? How many bedrooms and bathrooms are there?
Consider the style, layout, and any specific features that matter to you, whether it's a spacious, open-concept kitchen, a sprawling backyard, or a cozy fireplace for those chilly winter nights.
Create a comprehensive list of your must-haves, like ample storage space or a home office, and your nice-to-haves, such as a pool or a walk-in closet.
This initial step will serve as your guiding light throughout the entire home-buying process.
Set a Realistic Budget
While the allure of your dream home is irresistible, it's crucial to anchor your dreams in reality by setting a realistic budget. Take a thorough look at your financial situation, including your income, expenses, and savings.
Consider the size of your down payment, your comfort zone for monthly mortgage payments, property taxes, insurance, and potential home maintenance costs.
Remember to leave some wiggle room for unexpected expenses like repairs or renovations.
Understanding your financial limits will prevent you from falling in love with a home that's beyond your means and ensure that your dream home remains a source of joy, not financial stress.
Choose the Right Location
Location, they say, is everything, and this holds when searching for your dream home.
Take into account your daily commute, proximity to schools for your children, healthcare facilities, and local amenities like parks, shopping centers, and restaurants.
It's also vital to think about the neighborhood's safety, its reputation, and its potential for future growth, as it can significantly impact your long-term happiness.
Remember that the perfect house in the wrong location might not be your dream home at all.
If you were planning to buy a house in Manhattan, an East Village apartment would be a completely different experience from an apartment in the Upper West Side.
Be sure to conduct extensive research on the different apartments in Manhattan before you decide to buy a specific one. If you're unfamiliar with the location, it's worth taking a day trip to explore the area and get a feel for it.
Work with a Knowledgeable Real Estate Agent
Navigating the intricate labyrinth of the real estate market can be a daunting task, but you don't have to embark on this journey alone.
A skilled real estate agent is like your personal compass, leading you through the process.
They possess in-depth knowledge of the market, access to exclusive listings, and the negotiation skills necessary to secure the best deal.
The key is to choose an agent who truly comprehends your vision and listens to your needs, guiding you through the twists and turns of this exciting journey.
Their assistance can save you time, help you avoid common pitfalls, and provide invaluable insights into the local market conditions.
Be Open to Possibilities
While it's crucial to have a clear vision, being too rigid in your expectations may limit your options and potentially delay the realization of your dream home.
Sometimes, the house that captures your heart might need a bit of TLC or could possess a unique layout that you didn't initially consider.
By keeping an open mind and being flexible, you'll increase your chances of finding a hidden gem.
Be willing to compromise on some of your nice-to-haves if the core features align with your vision.
A little creativity can transform a house into your dream home, often more so than you initially imagined.
Do Thorough Home Inspections
When you finally discover a home that piques your interest, it's vital to exercise due diligence and get a comprehensive home inspection.
A qualified home inspector will delve into the structural integrity, electrical and plumbing systems, and other critical components of the property.
This step is vital for uncovering any hidden flaws that might not be apparent during your initial walk-through.
The inspection results can serve as valuable negotiation points with the seller, ensuring that you have a clear understanding of the property's condition and any potential maintenance or repair costs.
A thorough inspection is your safeguard against buying a beautiful façade that conceals underlying issues.
Understand the Buying Process
The journey to your dream home isn't just about finding it; it's also about successfully navigating the home-buying process.
To avoid unnecessary stress and complications, it's essential to have a comprehensive understanding of the steps involved.
From making an offer to negotiating the terms, conducting due diligence, and finally closing the deal, each stage plays a pivotal role in the journey.
Be well-informed about the legal and financial aspects of the transaction, and don't hesitate to seek guidance from your real estate agent and legal advisors.
With a solid grasp of the process, you'll be well-prepared for any twists and turns, ensuring a smooth transition into your new dream home.
Don't miss: How to Choose the Right Lifting Solution for Your Construction Project
The bottom line
Finding the home of your dreams is an exciting and personal journey that requires a combination of vision, careful planning, flexibility, and professional guidance.
By following these tips, you can significantly increase your chances of discovering the perfect place that fulfills your desires while staying within your budget.
Your dream home is more than just a structure; it's a reflection of your aspirations, lifestyle, and happiness.
Approach this adventure with an open heart and an eagerness to explore, and you'll soon unlock the door to your dream home, creating a space where cherished memories are made and where you truly belong.

MUST SEE
Explore the diverse and rewarding career pathways in early childhood education. This article provides...

Navigate the path to real estate success with a focus on the role of...

Discover the art of superior roofing solutions with 'Craftsmanship Unleashed.' This article dives into...