Are you looking for a creative way to elevate your business brand and connect with customers? Look no further than printing services!
Printing services allow businesses the ability to create tangible items that not only help promote their brand but also engage customers.
With the use of high-quality graphics, text, and visuals, printing services can be used in a variety of ways to bring attention to any company or small business.
From custom business cards and flyers to brochures and postcards – getting creative with different print mediums is a great way to make an impression on current clients as well as attract prospective ones.
In this blog post, we will discuss all the potential benefits associated with using printing services that could prove invaluable for your business's marketing efforts. So let's get started!
Custom Drinkware
One innovative way to utilize printing services for your business is through the creation of custom drinkware.
Imagine your company logo or tagline printed on coffee mugs, water bottles, or even glassware. These items use your branding to create a functional and practical item that customers can use in their daily lives.
Not only does this showcase your brand, but it also acts as a constant reminder of your business every time the customer uses the drinkware.
This can be especially effective for local businesses that may have a smaller reach but want to leave a lasting impression on their community.
Creating a Strong Visual Identity
A powerful visual identity is essential for your brand recognition and to differentiate your business in a crowded market.
A well-thought-out and consistent visual identity, incorporated into your printed materials, creates an immediate connection with your audience.
Your logo, color palette, typography, and imagery should all reflect your brand's personality, values, and mission.
For example, if you are a tech company, you might go for a sleek, minimalist design with cool color tones. 
On the other hand, a children's toy store might opt for bright, vibrant colors and playful fonts.
A strong visual identity implemented across all your printed materials, be it business cards, flyers, brochures, postcards, or custom drinkware, creates a cohesive and professional appearance.
This consistency enhances customer trust and makes your brand easily recognizable, promoting a sense of familiarity and loyalty among customers.
Remember, your visual identity is more than just a logo; it's a visual embodiment of your brand's story and mission.
Use printing services to bring this identity to life and make a lasting impact on your audience.
Business Cards: Leaving a Lasting Impression
Business cards are an often overlooked yet powerful tool in your branding arsenal. In a world dominated by digital communications, a tangible business card can leave a unique and lasting impression.
A well-designed business card introduces your brand, encapsulates its essence, and most importantly, serves as a tangible reminder of your interaction with a client or prospect.
With the assistance of printing services, you can create high-quality, personalized business cards that reflect your brand's visual identity.
The layout, color scheme, typeface, and even the texture of the card can all be tailored to align with your brand, providing a cohesive image across all your marketing materials. 
Furthermore, business cards are an effective method of subtly promoting your brand.
They can be handed out at networking events, trade shows, or casual encounters, and serve as a silent yet potent ambassador of your brand, long after the initial meeting.
In essence, a business card is not just a means of sharing contact information; it's a tangible piece of your brand that your audience can take away with them, serving as a constant reminder of your business.
Customized Stationery and Letterhead
Another brilliant way to utilize printing services to enhance your brand image is through the creation of customized stationery and letterhead.
A personalized letterhead, featuring your logo and contact information, lends credibility and professionalism to your business communications.
Similarly, customized stationery with your branding, such as notepads, envelopes, and pens, can serve as everyday reminders of your business to those who use them.
Additionally, these materials can also be gifted to clients or distributed at business events, further increasing brand exposure and recognition.
Don't underestimate the importance of appearing professional in every aspect of your business communications. 
Even in our digital age, a thoughtfully designed letterhead or piece of stationery can speak volumes about your company's attention to detail, commitment to quality, and overall brand identity.
By integrating your brand into everyday items, you ensure that your business remains at the forefront of your customers' minds, helping to build familiarity and loyalty.
Marketing Collateral for Brand Consistency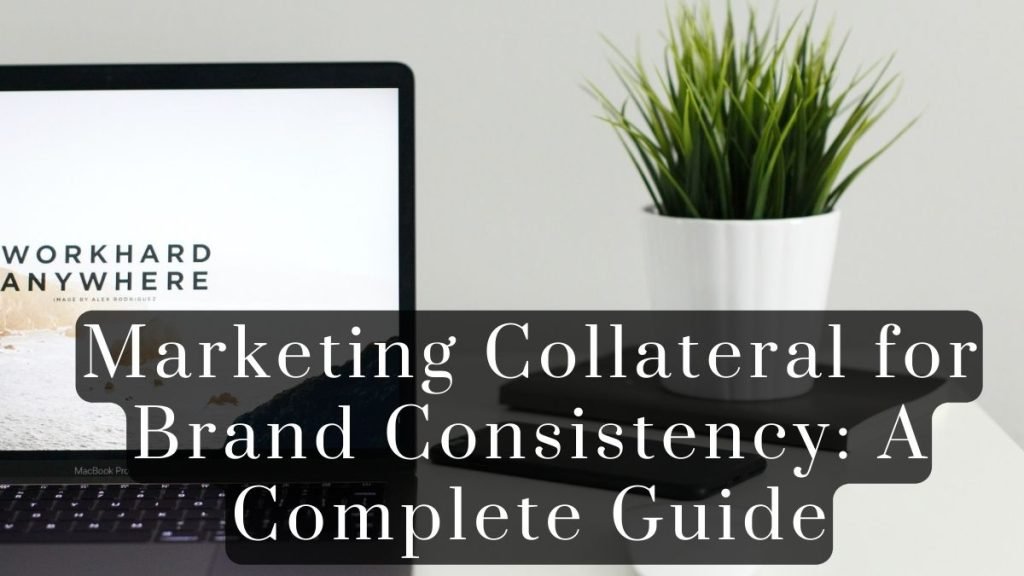 Another significant way to leverage printing services for brand elevation is through consistent marketing collateral.
This refers to the array of print materials used in marketing and sales efforts, including brochures, postcards, catalogs, and sales sheets.
When these materials feature a consistent visual identity, they not only strengthen your brand but also create a seamless experience for your audience.
For instance, a brochure detailing your products or services, customized with your logo and brand colors, provides customers with a tangible representation of your business.
It can effectively communicate your offerings while reinforcing brand identity. Similarly, a well-designed catalog showcasing your products, complete with high-quality images and compelling descriptions, can be a powerful sales tool.
Remember, consistency is key in all forms of branding, and your marketing collateral is no exception.
By maintaining visual and tonal consistency across your marketing materials, you forge a stronger connection with your audience, enhance recall, and foster brand loyalty.
Printing services can help you achieve this consistency, providing your business with a competitive edge in your industry.
Professional Signage and Banners
Professional signage and banners provide excellent opportunities to attract customers and promote your brand.
By using printing services, you can create high-quality, visually appealing signs and banners tailored specifically to your brand.
Effective signage can grab the attention of passers-by, drawing them into your store or directing them to your trade show booth. 
Furthermore, banners offer opportunities for temporary or event-specific branding. They can be used to advertise special promotions, new product launches, or upcoming events.
Designed in line with your visual identity, they can seamlessly blend with your other branding materials, providing a cohesive and professional image.
Don't miss: Self-Certified Small Disadvantaged Business
The bottom line
Printing services offer a variety of ways to elevate your business brand and connect with customers.
From custom drinkware and business cards to marketing collateral and signage, there are endless possibilities for incorporating your brand into tangible items.
With the right design and high-quality printing, you can make a lasting impression on your audience and stand out in a crowded market.

MUST SEE
Explore the diverse and rewarding career pathways in early childhood education. This article provides...

Navigate the path to real estate success with a focus on the role of...

Discover the art of superior roofing solutions with 'Craftsmanship Unleashed.' This article dives into...