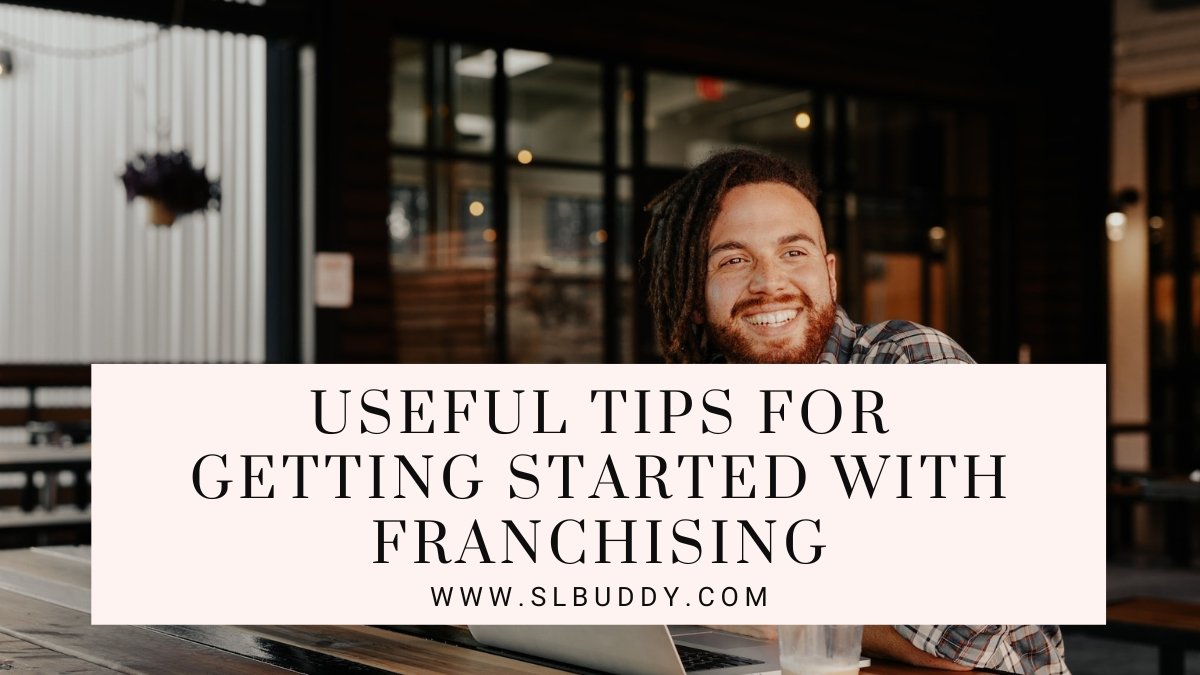 Are you looking to launch your own business through franchising? Whether you're an experienced entrepreneur or completely new to the game, buying a franchise can be an economic way to begin a successful business venture.
With so many different opportunities available and even more complicated regulations and processes to consider, it can seem daunting at first.
But with the right guidance, taking those initial steps towards franchising doesn't have to be difficult.
In this article, we provide valuable information about getting started in franchising – including some of the key elements and considerations of launching your own franchise – so that you too can take advantage of this amazing opportunity!
Understand the Pros and Cons of Franchising
Franchising has been a popular business model for many entrepreneurs who want to expand their operations.
Whether you are the franchiser or the franchisee, there are always pros and cons to consider. On the plus side, franchising allows you to leverage an established brand and business model, making it easier to attract customers and secure financing.
You also have the support of the franchiser, who can provide training, marketing materials, and ongoing support.
However, you also have to adhere to strict rules and regulations set by the franchiser, which can limit your creativity and flexibility.
Additionally, franchise fees and royalties can be costly, eating into your profits. It's important to carefully weigh the pros and cons before deciding if franchising is right for you.
Research the Franchise Market
The franchise market is a booming industry that provides entrepreneurs with a lucrative opportunity to start their businesses.
With the right franchisor, franchisees can benefit from a proven business model, established brand recognition, and ongoing support.
Franchise business owners can expect to receive comprehensive training, guidance on operational processes, and access to marketing and advertising campaigns that have already been proven to work.
The franchise market is diverse, with options ranging from fast-food chains to fitness studios to home improvement services.
If you're considering investing in a franchise, it's important to do your research and choose a company that aligns with your values and goals.
With the right planning and execution, franchising can provide a pathway to success in the business world.
Consider Buying Into an Existing Franchise
In addition to starting your franchise, you can also purchase a resale franchise. When buying a "resale franchise" you are buying an existing business from either the franchisor or another franchisee who is looking to sell.
When buying into an existing business, you have the advantage of taking over an established brand with a customer base and track record of success.
Although there are risks associated with purchasing a pre-existing business, these can often be mitigated by conducting comprehensive research on the company and its operations.
In many cases, buying a resale franchise can provide a more cost-effective solution for entrepreneurs looking to enter the market quickly and efficiently.
Choose a Franchise that Fits Your Interests, Resources, and Goals
Choosing the right franchise requires careful evaluation of your interests, resources, and goals. As a budding entrepreneur, you need to find a franchise that matches your passion and expertise, as well as your financial capacity.
Would you like to run a food business, work in the fitness industry, or provide cleaning services? Whatever your choice may be, think about what you do best and what you love to do.
Apart from your interests, consider the franchise's proven track record, scalability, and support system. A solid franchise should provide you with training, marketing, and ongoing assistance to help you succeed.
With the right mix of preparation, enthusiasm, and strategic planning, you can find a franchise that matches your aspirations and helps you achieve your goals.
Have A Solid Business Plan In Place
One of the keys to success in business is having a solid plan in place. Without a clear roadmap, it's difficult to know where you're going, and even harder to make progress toward your goals.
A well-thought-out strategy not only helps you identify your targets but also provides a framework for achieving them.
It's essential to consider all aspects of your business when creating a plan – from finances and marketing to operations and customer service.
By taking the time to develop a strong business plan, you'll be setting yourself up for success and giving your venture the best chance of thriving. So don't skimp on the planning stage – put in the effort now and watch your business flourish!
Hire a Professional to Help With the Legal Aspects of Joining a Franchise
Aspiring franchisees often find themselves daunted by the legal nitty-gritty of joining a franchise. The seemingly endless array of contracts, agreements, and regulations can be overwhelming, particularly for those without a legal background.
This is where hiring a professional can be invaluable. An experienced franchise lawyer can guide you through the labyrinth of legal requirements, ensuring that you fully understand what you're getting into and protecting you from any potential legal missteps.
With their expertise, you can proceed with confidence, secure in the knowledge that you have the legal assistance you need to make informed decisions about your franchise journey.
Prepare for On-Going Training and Support from the Franchisor
As a franchisee, one of the keys to success is being prepared for ongoing training and support from the franchisor.
The franchisor has a wealth of knowledge and experience that they are ready and willing to share with their franchisees.
By taking advantage of the resources available to you, you can develop the skills and knowledge necessary to run a successful business.
From webinars and seminars to one-on-one coaching sessions, the franchisor is committed to helping its franchisees succeed.
Investing time and effort into your ongoing training and support will not only benefit your business but also allow you to grow personally and professionally. So, take advantage of these resources and prepare yourself for success as a franchisee.
Don't miss: Best Accounting Software for Small Business
The bottom line
Joining a franchise can be an exciting and lucrative venture if done properly. Franchisees should keep in mind that while there is potential to earn significant income, franchising can also involve significant financial risk.
It is important to understand the pros and cons of franchising and do one's due diligence before committing to anything.
This includes researching the franchise market, choosing the right franchise for individual needs, having a solid business plan in place, hiring a professional for legal advice, and preparing for ongoing support from the franchisor.
Those who enter into franchising with patience and an open mind will be most successful in achieving their goals.

MUST SEE
Learn about the essential electrical repairs to consider for your business premises. This article...

Discover the lucrative benefits of investing in Abu Dhabi's real estate market. This article...

Dive into the essentials of the VA disability rating and its calculation process. This...