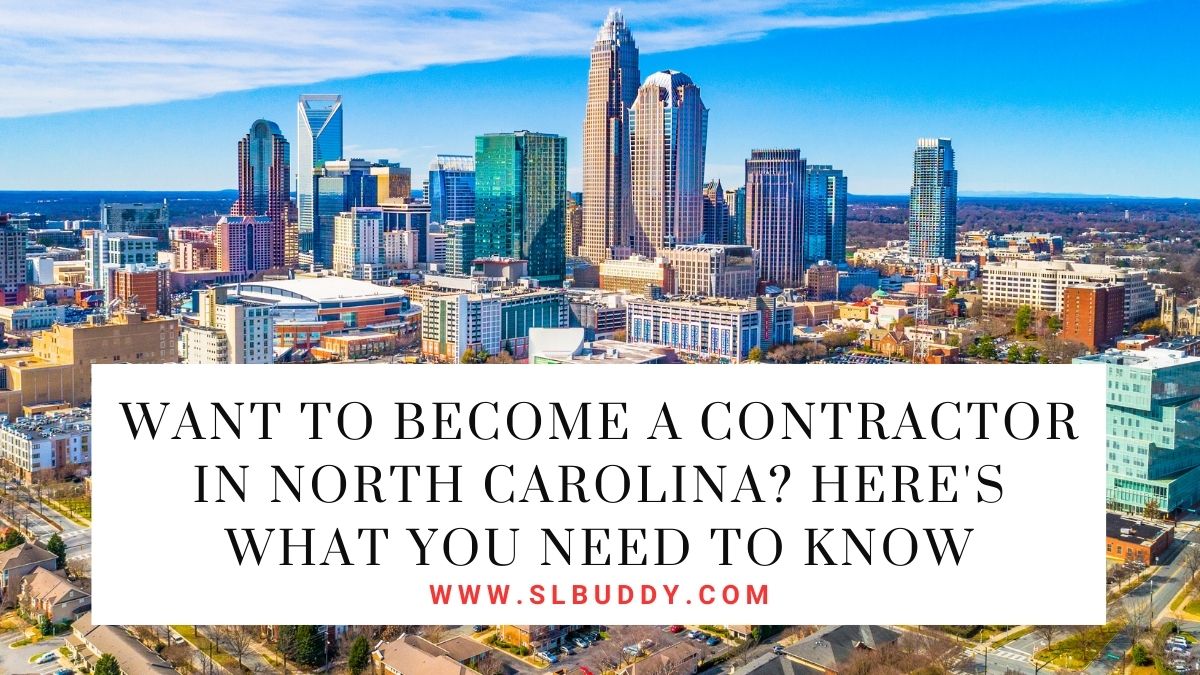 Choosing the right career path in North Carolina can be stressful. This job is going to be your main source of income and also take up a significant portion of your week, so you should be certain that a particular career is the right path for your lifestyle.
One industry that provides many opportunities is construction. There are many aspects of construction, including heavy construction, mechanical tasks, and specialty skills like landscaping or solar panel installation. With such a versatile field, there are several paths to becoming a licensed contractor in the state of North Carolina.
However, becoming a contractor comes with challenges as well. Let's take a look at what you should know if you want to become a contractor in the Tar Heel state.
Business Structure
There is not just one formula for becoming a contractor. It often depends on the type of business structure that you want to be a part of.
For example, you could choose to become a sole proprietor of your own contracting business which allows you to be your own boss and make all the decisions about which projects to tackle.
You could also form a corporation, partnership, or LLC depending on your resources and if there are other parties that you will be going into business with. Perhaps you simply want to be hired by a construction company that already exists.
Whichever option you prefer, it is important to determine early on the type of business structure you want to be involved in.
Specializing Your Skills
Contractors often select a specific skill set to pursue to make themselves marketable. After all, if you are an expert in your field, then clients will rely on you to be the solution they need.
Maybe you will become the leading installer of commercial solar panels in the state.
Perhaps you want to specialize in plumbing systems so that you can help both residential and commercial property owners with their water infrastructure.
If you focus on landscaping, you can assist with beautifying the exterior elements of properties across the state.
Choosing a specific discipline will ensure you become the master of one rather than a jack of all trades.
Earning a License
In North Carolina, you are not allowed to complete projects for clients unless you have obtained your license to do so.
This is a vital process that ensures contractors have the skills necessary to finish projects and make their clients happy.
There are different license exams for different disciplines, including building, electrical, mechanical, heavy construction, masonry, municipal utility, and more.
These license exams are challenging, so it is important to prepare well before taking the exam.
You might need to attend a trade school to obtain the knowledge needed for a license. You could also study for the NC general contractor license exam with test prep resources online. Many resources are at your fingertips to prepare you for the contractor license exam in your state.
Marketing Matters
Whether you are starting your own construction business or joining an established company, marketing is going to play a role in your income level.
Being chosen by clients for projects requires that you market your skills and capability to finish the project to their exact specifications.
If you are running your own construction business, then you are responsible for increasing brand awareness and building a positive reputation in the community you serve.
Be prepared to invest in marketing initiatives that connect your brand to the target audience in the service area.
Project Management is Key
The construction industry is entirely dependent on projects. The only way you can generate an income as a contractor is by accepting and completing projects.
This is true whether you are a plumber fixing a small pipe issue or a general contractor working on a whole new building.
Managing these projects from start to finish is the best way to ensure they are completed correctly and on time.
For this reason, you should invest in a project management software tool that can make organizing tasks and scheduling the various stages much simpler for your team.
Plenty of such programs exist to make your job easier so you can focus on the work itself rather than organizing it.
Don't miss: What Business Major Makes the Most Money
Enjoy Decent Job Security as a Contractor in North Carolina
One of the benefits of a career path as a contractor is its stability. Commercial and residential properties will always have needs, whether they involve ongoing maintenance or building upgrades.
This means you can probably find a steady stream of clients whether you are a sole proprietor or employed by a general contractor.
The construction industry is vast and loaded with career opportunities, so the work you put into becoming a contractor in this state will be worth it for the job security and applicable skills you will gain.

MUST SEE
Explore the diverse and rewarding career pathways in early childhood education. This article provides...

Navigate the path to real estate success with a focus on the role of...

Discover the art of superior roofing solutions with 'Craftsmanship Unleashed.' This article dives into...