As education today has been revolutionized, educators must display the characteristics of a teacher of the 21st century to revolutionize their teaching methods and satisfy their students.
The following cheapest online courses for teachers will widen understanding on the skills students need for learning in the 21st century, the qualities of a teacher in the 21st century, and ways to develop skills in your classroom in the 21st century.
Teachers are given the opportunity to develop skills that will advance their salary potential and career through these courses. Teacher training courses display a direct pathway to success, providing teachers with the competitive advantage needed to pursue a competitive and successful career.
Since the offering of teacher training courses has several categories, a few of the best courses have been mentioned in the article.
The following information will provide you with the definitive guide to the special education teacher requirements, how to become a special education teacher with the relevant details of teacher training courses.
What are the Special Education Courses for Teachers?
The purpose of the special education courses for teachers is to provide insights into the neurobiology behind various learning difficulties and how learning can be hindered in the brain, thus enabling teachers to make smarter judgments and decisions on suitable instructional methods for children with learning difficulties.
Special education teachers will learn regarding specific educational strategies and appropriate teaching methods for student categories.
They would gain experience like creativity-because they will have to incorporate new concepts for learning experiences, strong interpersonal skills, the ability to recognize thoughts and feelings and physical and psychological needs in order to adapt or adjust teaching strategies.
Special education teachers should have native qualities, like intuition, patience, flexibility, understanding, and adaptability.
Special Education Teacher Requirements
The task of a special education teacher consists of helping educators to evaluate and identify children who might have been disabled or may have special needs.
As they'll be responsible for training students with a wide range of disabilities, the development of IEPs is crucial for such teachers.
One child can sometimes need flashcards to sharpen his or her math skills or concentrate on reading, while another may need a teacher to assist with basic life skills, like answering questions or following instructions.
Special education teachers must be calm, patient, motivating, organized, and acknowledging.
Work involves interactions with the specific needs of children who are very different and come from all kinds of backgrounds.
Special education students have different needs which require special understanding and attention.
They then adapt the lessons to meet each child's needs as part of individual education programs (IEPs).
In a special educational profession, strong communication skills are important as children with special needs can have communication difficulties.
These teachers should also talk to a team containing parents, other professors and consultants who work together to ensure success.
Teachers must use unique tools and aids to teach special needs to students. For the information they are given, educators must use specific and unique ideas to enhance their understanding.
Teachers should follow the methodology of trial and error. The teacher may also use alternative tools, such as if a tool doesn't work, tools that can easily replace the previous ones.
To fulfil the students' requirements, well-maintained, and appropriate instructions that may be faster or slower to meet students' needs must be organized.
To give every student individual attention, the size of the class should be kept smaller. This helps the student to grasp the whole knowledge their teachers give to them.
How to become a Special Education Teacher?
Just as with the certification for general education, you can deal with a wider variety of students' ages, grades and skills by being a licensed special education instructor.
In all countries, special training requirements require the licensing of a teacher to teach in public schools.
The following sections explain how to become a teacher in special education, including the certification and educations requirements.
Step 1: Get a Special Education Degree
Among the most important qualifications for special education for teachers is a bachelor's degree.
Throughout a bachelor's degree in special education, students study evidence-based teaching methods and receive hands-on training via student teaching experience.
Future students should review the accreditation status of a special education program. In some countries, the criteria for a teaching license only apply to an accredited degree in special education.
Step 2: Select an area of Specialization
A bachelor's degree in special education also emphasizes on specialized expertise in certain fields like primary education, professional education, or continuum autism disorders.
Based on the programme, the specialization can require additional training or work experience.
Step 3: Obtain state Certification
Graduates with a special education bachelor's degree who are interested in teaching in public schools should apply for a certification or license from the state.
During the qualification process, applicants need to provide documents showing their Bachelor's degree and student teaching experience.
The majority of states also require applicants to pass advanced tests and a background check.
Step 4: Find a Special Education Teaching Position
The final step to become a special education teacher is to obtain a teaching position.
In public elementary and secondary schools, certified special education teachers may apply for special education jobs.
Many teachers in special education work in public schools, but a limited number are still working in private schools or residential facilities.
5 Best Cheapest Online Courses for Teachers Professional Development
You may think that once you receive your degree and get a teaching certificate, you're going to be a life-long educator. But the truth is that teachers never end to learn.
Teachers not only learn from their colleagues and from their students but can proceed to improve their skills and update their knowledge base on their professional development courses.
As a teacher, free online professional development courses offer certificates to enhance educators' skills and enhance their teaching processes.
Alison
It is a free online hub for training courses and teacher development. Teachers who participate in Alison's courses will improve their professional skills from the work which teaches teachers on how to work with students with special needs to understand diversity and the needs of students.
Alison provides diplomas and degrees, and you can even receive your degree online.
Courses URL: Alison
Becoming a Better Teacher: Exploring Professional Development
It is difficult to adjust to a busy schedule for professional development as a teacher. You don't have to.
This online course, which is divided in easy steps, will help you develop your reflective skills and improve your classroom practice.
Join an educational group with others, share experiences and learn as a teacher.
This is a professional development that allows you to meet your needs and is available to anyone at every available resource level.
During the course, you will:
Represent your own views on teaching, professional development and learning.
Explore the features of effective professional development
Achieving and enhancing learning and teaching by several methods, practices and techniques
Identify the professional development aspects
Engage with and learn from peers by collaboration with practical communities
Create an iterative professional development plan of your own
Courses URL: Teachingenglish
Coursera
Coursera gives you the widest selection of choices you wish to improve a range of skills without compromising quality.
Its initial offering centred on STEM, with roots in Computer Sciences at Stanford (science, technology, engineering, and math).
Currently, Coursera provides more than 2,700 courses in nearly every conceivable field.
You will have to complete the courses assignments, usually in the form of exams, if you want to receive a certificate for your course.
However, if you are interested in learning anything new in order to improve your skills and need not show that you have done it to prospective employers, you can check most courses for free without participating and display all of the course content.
If you are ready to a big commitment, they are accredited in Applied Project Management, Entrepreneurship and Innovation Management.
These certificates are for skilled workers with experience. 
But ensure that the employer you are looking for impresses is motivated by this achievement before shelling out the hundreds of dollars needed.
A university, a company or another organization is affiliated with each course, and the teachers' credentials are clearly specified.
In certain instances, the most esteemed professors in a particular subject teach you.
Coursera Pricing: The prices for each course range between $29-$99, the specializations range from $39 to $79/ month, and degrees can run from $15-$25,000 per program.
Therefore, many courses may be audited for free.
Courses URL: Coursera
Teach English Now! Lesson Design and Assessment (Coursera)
The students are introduced to develop lesson plans on the basis of learning goals, assessment plans, methodologies, learning activities and materials. With careful study, adaptation, and professional development, learners can identify and prepare suitable teaching content.
The teachers would also focus on the cohesion of the design and the philosophy of education.
Courses URL: Coursera
CSER MOOC Courses
These courses are provided by Adelaide University and are aimed at assisting Australian teachers in implementing the Digital Technologies Curriculum.
These are free online courses which provide teachers with background information on curriculum concepts and subjects and are practical examples to try in the classroom.
"Whoever dares to teach should never stop learning." – John Cotton Dana
Courses URL: Adelaide
5 Best Online Teacher Training Courses with Certificate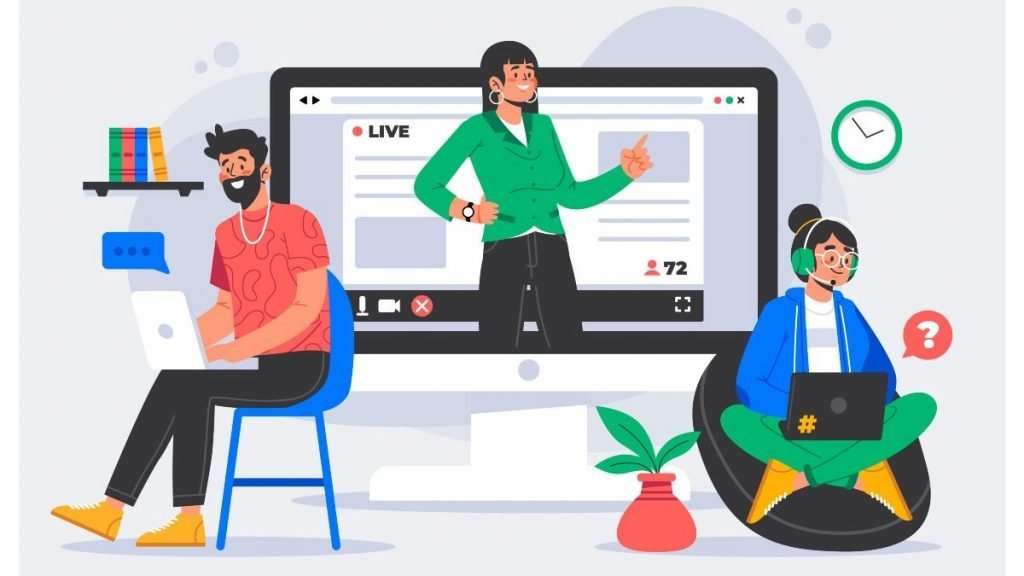 During this course, you will learn about the complexities of refugee education from experienced teachers.
They will share their perspectives and strategies for the teaching of migrant students in conflict-affected countries and the host countries.
You will find strategies and ideas for understanding your students, whether you are a language teacher, an associate teacher, or a volunteer who works in migration and refugee education.
Migrants and Refugees in Education: A toolkit for teachers
You will also learn how to make inclusive classrooms and strengthen the trust of your learners with the languages and cultures they know.
The course is helpful to those employed in an educational setting with migrants and refugees.
This may include teachers in schools who want to encourage inclusive education, from the people who teach English to refugees.
Courses URL: Futurelearn
Learning to Teach Online Video & PDF Lessons
COFA Online, an academic group at the College of Fine Arts, New South Wales University, Sydney, Australia, has established the Learning to Teach Online project.
It is planned for time-poor teachers and practical and easily available to them.
Each video and PDF episode explores a variety of effective online learning strategies across many disciplines, providing tips, advice and possible falls to inexperienced and experienced online teachers.
Best of all, iTunes are free to get over 50 lessons.
Courses URL: Umgc
Post Graduate Diploma in Pre and Primary Teacher Training
The certification needed for the successful global teaching career can be a postgraduate diploma in teaching and primary training conducted by INTESOL.
The course covers every key aspect of early childhood learning and provides teachers with the skills and knowledge they need to succeed in this area, experienced and aspiring.
The course also offers comprehensive instructions on the course management and planning and of the classroom.
Courses are important to improve systematic and productive learning.
Classroom management, on the other hand, has an important role to play in developing an appropriate learning environment.
That is why it allows you to be an efficient teacher.
When successfully completed, the course creates a certificate that is internationally recognized that will help the international career.
Courses URL: Intesolindia
Classroom learning disabilities and special needs
INTESOL provides a 6-month intensive course on Special Needs and disabilities and Classroom Learning Disabilities.
The course is designed for potential teachers or working teachers ready to have special needs for children.
At the early childhood education level, learning disorder is a severe issue. Therefore, teachers require expert skills to teach and to help children learn effectively.
The educationist also has essential duties of looking after children and knowing the mental state.
The course will also be very helpful, and the certificate can aid in the profession at the end.
Courses URL: Intesolindia
TEFL Young Learners and TEFL Business
You may continue to work in TEFL through Asian College of Teachers' Young Teachers and TEFL Business programs if you plan to teach English abroad and especially enjoy teaching young students or interested in teaching business English to adults.
Courses URL: Teachertrainingasia
Cheap Online Graduate Courses for Teachers
You are searching for a license to renew but can't handle the cost or time? Perhaps the answer for you might be the Teacher Learning Center (TLC).
Occupied teachers could now complete license renewal courses and increase the pay scale on their own (and at an affordable price).
Teacher's Learning Center (TLC)
The TLC provides approved graduate courses covering a range of subjects.
TLC's programs are perfect if you can work on a self-schedule (begin the course whenever you like) and end at your own speed (go as quickly as you like or work slower, as long as you are within a period of 5 months).
TLC provides professional development credits at the postgraduate stage of 501.
Their courses differ significantly and cover a wide variety of practical subjects, such as assessment, behavior, classroom, instruction and much more.
Each of them is planned to meet the challenges that teachers face every day in the classroom.
Courses URL: Thecornerstoneforteachers.com
The Professional Development Institute
t's only twice a year! Save More Event, PDI's Invest More! Check the following rate of discount.
10% off orders from $298 to $446
15% off orders for $447 to $999.
20% off over $1,000 orders
For more than twenty-three years, K-12 teachers have been given high-quality online courses, and more than seventeen thousand teachers around the world earned training.
The prestigious San Diego University of California (UCSD) Extension, which ranks at the top ten universities in the United States, is accredited for all PDI courses.
PDI includes 2 choices for course format: flex-time and semester courses. The content of the course between flex courses and six-month courses is the same.
The key distinction between the 2 choices is that a Flex course will take up to one year, while a Semester course has to end.
A flex course is just $120 (regularly $149) with a discount of 20%. A UCSD graduate loan flex course is just 304 dollars with a 20 percent discount (regularly 379 dollars).
A semester course is just $160 with a discount of 20 per cent (regularly $199).
A UCSD graduate-level semester course is just 344 dollars, and 20 per cent discounts (usually 429 dollars).
Both semester and flex courses are accredited for UCSD extension graduate credit level and are frequently used to satisfy wage or credential renewal conditions.
Courses URL: Webteaching.com
Graduate Credit Online Courses for Teachers
GraduateCreditCourses.com provides an online course for teacher inspiration and encouragement in professional development.
Each course is designed through self-reflection with a focus on real-world applications, which lead to useful and immediate resources and concepts for use.
This refreshing experience of professional learning is intended to rejuvenate your training as a teacher.
All courses are available online and accessible on a computer, mobile or tablet.
The courses are between $80 and $160, plus $50 per academic credit unit at Humboldt State University. There are multi-course discounts.
Courses URL: Graduatecreditcourses.com
Graduate education teacher endorsement courses
These courses at Southern Wesleyan University will allow educators to develop their professional education.
These courses are delivered online and could be taken as stand-alone courses in addition to the MEDCL course.
The completion of the course work could lead to a focus on contents that could give the professional with a teaching certificate additional support.
Credits can be counted for the renewal of teacher certification credits.
The additional work will encourage a person who has obtained sufficient content focus credits with a master's degree and the 18 hours of graduation in the field to take part in a Technical College or four-your-year school or university.
Towards Bachelor's more than 18 or a Masters plus 30, elective coursework could be counted.
Courses URL: Swu.edu
CITE -The Center for Integrated Training & Education
Graduate online courses for teachers – Professional development
The St. Rose College is approved by the Higher Education Committee of the Middle States.
The college has focused on the advanced training of teachers, for which it remains renowned, including a wide range of major programs, though building on a liberal curriculum.
To provide practical, accessible and practical training to the working professional, the CITE partnered with College of St. Rose.
These courses have been practiced by administrators, teachers, advisors and individuals in both the public and private sectors for over 25 years!
Courses URL: Citeeducation-strose.com
Salary Advancement Online Courses for Teachers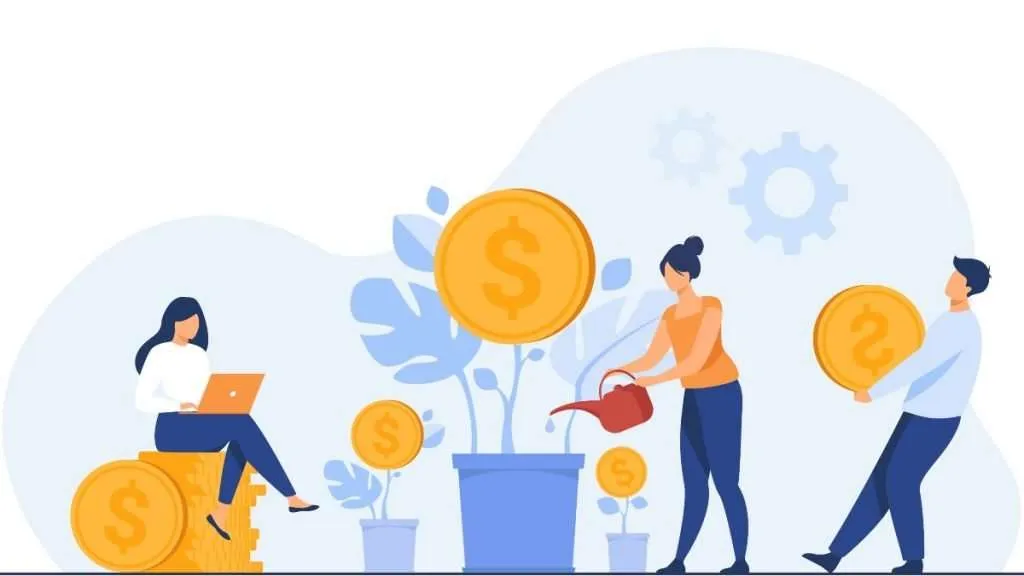 The University of Fresno Pacific provides a wide variety of advancement courses that could greatly improve educators' skills and their salaries.
In the Independent Studies area, educators can search for and choose about 35 courses for those unclear as to what they want to learn.
The courses are divided into subject areas, to help teachers narrow their search.
Fresno Pacific University
There are also digital innovation certification programs in the classroom, STEM teaching and excellence coaching.
The restoration approaches, which provide educators with new ways to resolve disputes in the classroom, are also significant.
Courses URL: ce.fresno.edu
K-12 teachers and educators online salary promotion courses
Get online credit from accredited university partners to online continuing education courses for teachers.
It is the most efficient and affordable method to receive graduate credits for your continuing training and salary advancement.
Courses URL: Modelteaching.com
Professional Learning Board ASPDP courses
Get A+ or P-Credits by ASPDP for your salary Advancement requirements!
Credits count against either the first or second salaries, or the minimum for Continuing Teacher and Leader Education (CTLE) in New York State is 100 hours (Professional Learning Board is an approved provider of CTLE for NY educators).
For A+ or P credits, the ASPDP professional learning board may be used for courses.
This implies that all teachers in New York City will take ASPDP courses for salary differential requirements like A+.
Courses provided by the Technical Learning Board (the supplier approved!) will also remain count for your CTLE hours.
Courses URL: k12teacherstaffdevelopment.com
Advancement Courses
These Courses have given tens of thousands of teachers with expert, classroom relevant courses for salary advancement and re-certification.
A wide variety of subjects and courses in both the online and printed formats are offered at more than 150-degree levels.
The writers of the course are professional teachers and coaches with a wide range of class experience, with a high degree of qualification and well-published thinking leaders; they are carefully chosen for each course according to their extensive knowledge of the relevant subject and level.
Courses URL: Advancementcourses.com
Professional Development Institute (PDI)
Schedule your summer professional development with PDI and get your required salary advance credit! University credit for the PDI course is provided through the prestigious San Diego Extension University, which has been ranked by US News and the World Report among the top 10 universities across the globe.
A discount of 10 % off orders from $288 to $400
A discount of 15 % off for orders of between $401 and $999 A discount of 20% off orders above $1,000
Courses URL: Webteaching.com
3 Credit Online Courses for Teachers Online
The course explores best practices for direct and indirect vocabulary learning to help students improve the scope and depth of their vocabulary.
Participants learning how important it is to create a word-conscious environment for learning new words that inspires encouragement and interest.
Students can learn how to form and promote independent language learning techniques that students will implement when reading a wide range of subjects.
Building Vocabulary with State Standards
A special emphasis will be given to recommendations made in the English Language Arts by the National Standards, along with the academic English, Tier II words and the indirect use of word families for vocabulary learning.
By the end of the course, a vocabulary and sequence plan have been developed, emphasizing technology to support vocabulary instruction and practice over the entire year. This course total cost is between $425 and $650.
Courses URL: Cloiedu.com
Closing Gaps in Education and Achievement (3 Credits)
This 3-credit teacher online course aims at finding and closing the gaps in achievement and education – your teaching and in your classroom and so that all students can realize their potential.
This online lesson is for you if you are interested in learning more about the types and causes of educational and learning gaps and how you can close these gaps with your students.
The training would deal with the roots and causes of the key types of classroom differences: language, gender gaps, racial, socio-economic gaps, and ethnic gaps.
LAUSD accepts this 3-credit online course for salary points and for professional development credits or postgraduate credits from California's other districts.
To seek out which professional development credit form you want, you should check with your school district.
Courses URL: Education4equity.com
3 – Credit facilitated online courses
This course provides in-depth knowledge of the various components of reading through research-based assets, strategies, and evaluations.
Instruction is given in the administration and analysis of evaluation and in the mastering of teaching methods to teach each skill. There are open PDPs and graduate credit.
These courses were designed to meet the strict requirements of a graduate-level course and could be taken for points of graduate credit or professional development (PDPs).
For either route, the courses are the same. Gordon College, Westfield State University, and MidAmerican Nazarene University offer graduate credit; the college of your choosing offers you graduate credit.
Via Westfield State University, PDPs are given. For 7 weeks, the facilitated online courses run.
Graduate Credit: 3 graduate credits is equal to 67.5 PDPs
PDPs: 36 PDPs
Courses URL: Cloiedu.com
Close Reading
During this course, the practice of close reading will be used by course participants as a vehicle for thorough text analysis by asking text-dependent questions, helping students draw thoughtful inferences, and using several entry points to help get students into the text.
To obtain good student interaction with challenging content, teachers may create classroom techniques and strategies.
The design of a week-long close reading lesson plan will culminate in this course.
The course has a period of seven weeks and requires a minimum of 70 hours. Total costs range from $425 to $650 for this course.
Courses URL: Cloiedu.com
Designing an Online Classroom
This workshop will encourage participants to learn how to make and teach a virtual classroom efficiently by using free tools on the internet.
Participants can plan curricula, review best-practice design models, receive upload resources, and create an ecourse that can easily be implemented.
You have the opportunity to complete your courses as soon as you would like to, but normally your course is within 4 to 5 months.
If you register for credit, you must have received a Bachelor's degree.
Courses URL: Continuingeducationassociates.com
5 Best Online free Online Courses for Teachers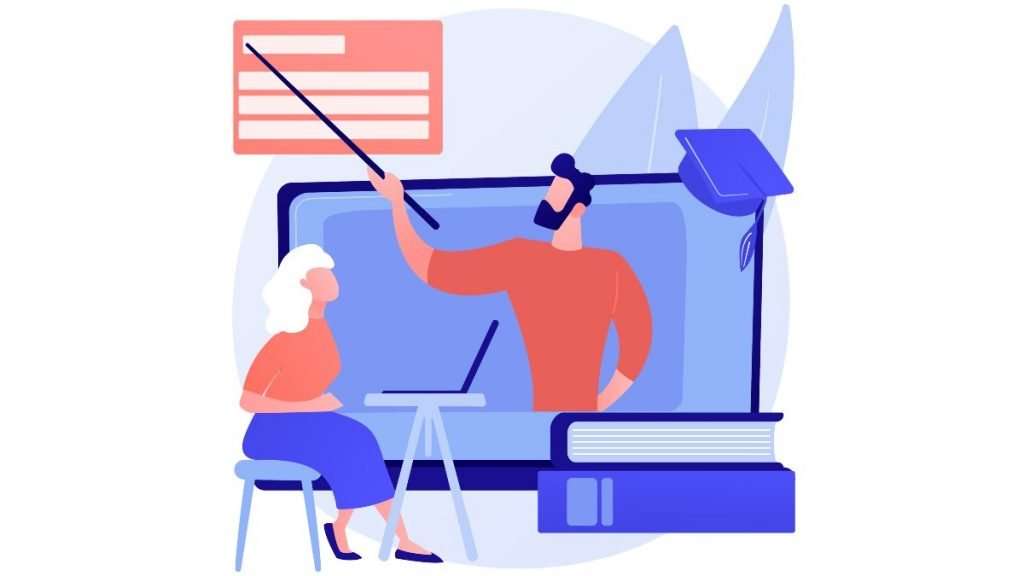 Studying online teaching courses offers a chance to do so from just about anywhere. You will take a future learning course in an environment that is convenient for you.
They offer the opportunity to study from home, without the need for late-night classes or early-morning.
Thinking About Putting Your Class Online?
The University of Pittsburgh video cast addresses online course design, and planning, engagement, feedback, evaluation, feedback from students, and emerging technologies.
Courses URL: Teaching.pitt.edu
University of California
The University of California provides a free online course with complete teaching information. It has been designed by its Department of Distance Learning, which is called "Teaching Online."
The course provides an overview of the best practices for online teaching:
Tips for engaging online students
Sketching sample course plan
Curating your online course
Tips for engaging online students
Understanding seat time
Comparing online and classroom-based learning
For all educators, this course is completely free.
Courses URL: Universityofcalifornia.edu
Fresh Thinking for Your Classroom
Fresh Thinking for Your Classroom Part 1 will give you a chance to engage on your role and how to become an even more effective teacher, whether you are new to teaching, or are an experienced classroom practitioner!
The Part 2 course of Fresh Thinking for Your Classroom proceeds from Part 1 and tells you to think even deeper into your style of teaching.
This includes interacting activities and encourages you to write your plan of action to allow you to continue to improve your teaching practice.
Questions on Part 1 and Part 2 are included in the course assessment, and an 80% pass rate is needed to receive a Teach2030 certificate.
Part 1 also provides information on the significance of collaborating with a learning partner and maintaining a portfolio of teachers.
Throughout Part 2, portfolios and learning partners are related to, so ensure you have accomplished Part 1 first.
Courses URL: Teach2030.com
Utah State University
Study for the Classroom Teacher is planned as per the Directed Design model to illustrate methods of planning and conducting research.
Lessons involve video lectures, prescribed readings, quizzes and homework assignments from 2 textbooks.
Courses URL: Usu.edu
Teaching for success: the classroom and the world – British Council
There have never been so many quick and radical changes to the teaching of English.
Stay up to pace as the profession professionally, technologically and potentially breaks new ground.
With a variety of thoughts on everything from multimedia to multilingualism, this course lets you keep pace with all the latest trends.
Courses URL: Britishcouncil.es
Summary
Teacher training courses are specifically designed to train teachers with appropriate skills and knowledge. There are various types of courses for teacher training.
A few of the best online courses for teachers professional development, online teacher training courses with a certificate, cheap online graduate courses for teachers, salary advancement courses for teachers, 3 credit courses for teachers online, and the Best Online free courses for teachers have been mentioned in the above article.
You might like to consider online courses if you're looking for a professional development opportunity that is a little more versatile.
Teachers have improved flexibility to handle their work and learning by being able to engage in professional development online.
The new educational ideas and innovations can be taught by online courses. They may also give insight into a deeper understanding of what becoming a teacher requires.
In a time that suits you, an online teaching course offers you the freedom and versatility to learn.
With an online course, you can successfully complete your course work and lectures on your teaching and your personal schedule.
Cheaper online teacher courses offer teachers license renewal and pay scale increases at their own speed (and at an affordable price).
Salary advancement courses that could significantly add to the skill set of an educator and raise the salary of teachers.
Regardless of which courses a teacher takes, they offer a chance to develop their skills and open the door for a higher salary.

MUST SEE
The article "7 Tips for Efficient Data Center Management" provides practical advice for managing...

This article provides a comprehensive guide on how to erase your name from the...

Take your digital marketing strategy to the next level with our Digital Marketing Mastery...