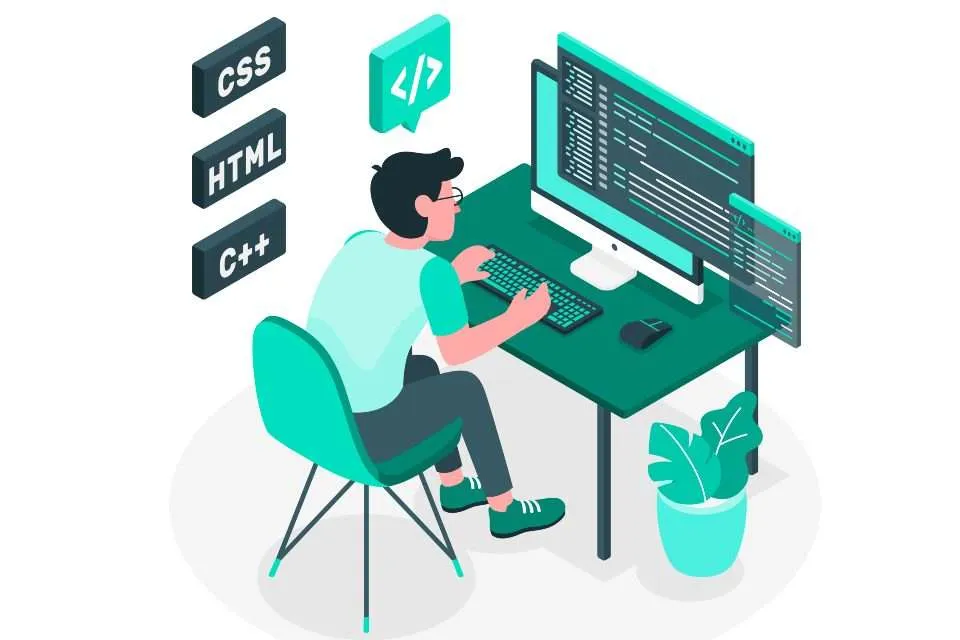 Sooner you will land into a technical era with all modernist inclusion. Yes! It is not a dream. Now, we are passing through a technical pavilion to see the actual development. So, it is a mandatory factor to know how to become a part of this chain in the future. It is certain that all the systems will take under the custody of computers within the next few decades. That is why we suggest all younger to follow free online web development courses with certificates.
It will guide you towards a greater personality for the next generation.
Coursera for Free Online Web Development Courses with Certificates!
Are you looking for an all-around partner to start your journey as a student? Yes! This is the ideal places to study free online courses with printable certificates. Coursera offers more than five hundred of scholar programs.
The web development programs are known as excellent customization here. You will be able to find an array of similar courses through the link. Often, there are both paid and free programs. Thus, when you visit through the given link, you would be able to find the ideal program suited for you. Further, the duration may vary in accordance with subject areas and the assessment criteria.
Study How to Develop Websites through Udemy
Udemy is one of the popular online learning providers. It has an array of programs in all aspects of digital development. So, you would be able to study longer lessons and more complex subjects and also short beats. Thus, you may select the ideal program as with your expert level. But, we suggest short courses for newbies.
Do not worry, they will never look at your experience level before offering a course. But, you have all the opportunities to move up to expert level from the beginner status. Since they offer video, audio and printable study materials, you also have the chance to sharpen your knowledge through multidimensional concepts.
Free Front End Web Development Courses and Tutorials
Getting Started as a Web Developer
Web Development – Complete Fast Track
EdX for Beginners!
The EdX is ideal for newbies who cannot spend the basic payments to upgrade the courses. Even there are both paid and free of charge scholar programs, the beginner has access to trials. So, they have the chance to learn the basics of the lesson before subscribing for paid programs.
The vast variety of development courses are there on this platform. So, you will be able to know how to design a web page, how to implement a mobile app and how to deal with computer language through the programs.
Once you navigate to the site, you may see notifications about varying kind of certifications. So, you have your own freedom to go through the course with ideal credit report you need for the online or institutional job vacancy.
But, make sure, the programs have well-organized course contents. Thus, you should follow the contents as with the given order. Otherwise, you will miss some mandatory lessons.
Udacity Scholar Programs
The Udacity has numerous chances for newbies to enter into the field of digital development. So, this is an ideal platform to fulfil future education needs. Here you will be able to find the best picks for free and even paid programs.
The career guidance and the technical knowledge delivering through the course may help newbies to find their own ways toward success. So, we would like to suggest this as one of the best ladders to keep your first step of the entrepreneurship.
FreeCodeCamp
Are you fond of learning to code? Yes! We suggest this for all newbies and experts to sharpen their knowledge of coding. Amazingly, they offer all the study materials for free of charge. So, there are no upgradable or subscribable courses. It is certain, this news will minimize almost all the burning questions in your mind of paying the course fee.
So, now you only have to navigate for the site and find the best programs you need to learn. They will show you the ladder through suggestions until you become an expert. Since you can customize your portfolio with the certifications of FreeCodeCamp, it will be an added advantage for future job applications.
CodeAcademy
This thirty weeks-long course has designed with step by step guides. So, the candidates can learn the basics of how to design a website through the courses. But, it will not limit your skills and competencies for just a web developer. Yet, it will allow you to learn all digital development processes.
Often, they offer free lessons prior to sign up for paid versions. But, they will not deliver acceptable certification for those free course hunters. And, if you feel the course content are important for your future career, you can sign up for an excellent credit report.
LinkedIn
The courses of Linkedln has many variations as with skill levels. So, the beginners can straight forward for conceptual lessons. And, the experts can move for practical lessons with guided explanations. But, if you need to complete the lessons fast just to refresh the knowledge, there are facilities for that also.
But, we would like to suggest you have a basic understanding of whatever the subject you need to learn prior to sgn up. It only allows free lessons within thirty days of your registration. Thus, if you spend a few days exploring the courses, you will miss some important lessons on the final days.
Khan Academy
You may find a number of tech scholar programs through the site. Among those, the lessons on HTML and JavaScript are the most demanded ones. And, it will deliver everything you need to design a web page. So, we suggest this for the web developers to be expert in the near future.
It has an overall score of 4.5 out of five through the quality contents they have offered so far. Thus, we believe this also will become one of the best platforms to step forward in the tech world.
Digital Defynd
Here you will find the best python courses for free and paid basis. It has designed to circulate A-Z facts on game and app development projects among the starters.
The things at last…
Do you willing to climb over the ladder until you become a successful developer? If so, these 12 free online web development courses with certificates are the best fits for you. If you need to navigate through all other tech inclusions and study opportunities, do not forget to check our updates in the free online courses with printable certificates.

MUST SEE
Learn about the essential electrical repairs to consider for your business premises. This article...

Discover the lucrative benefits of investing in Abu Dhabi's real estate market. This article...

Dive into the essentials of the VA disability rating and its calculation process. This...