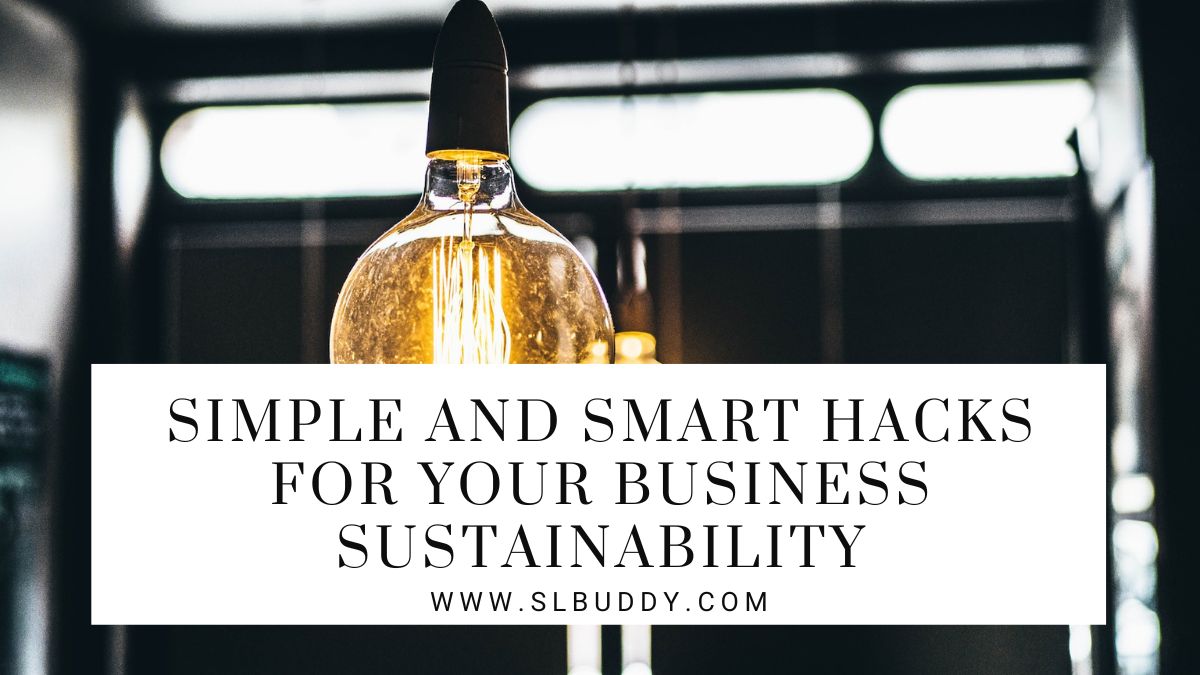 Do you want to ensure your business's long-term sustainability? Keeping up with the ever-changing business landscape can be a challenge, but there are simple and smart hacks that can help.
From implementing cost-saving measures to improving customer relationships, these strategies will help ensure your business remains profitable for years to come.
By taking proactive steps today, you can protect your bottom line and set yourself up for success in the future.
Read on to learn more about how you can make simple and smart changes that will have a lasting impact on your business's longevity.
Cost Reduction Strategies for Sustainable Business Growth
The cost of running a business can add up quickly, so it's important to take steps to reduce expenses where possible.
Namely, a lot of companies can save money by streamlining processes and automating recurring tasks.
Leverage technology to reduce the time and effort associated with daily operations, freeing up resources that can be put towards other important areas of your business.
You'll find that taking a closer look at your current spending and vendor agreements can also help you uncover potential opportunities to cut costs without sacrificing quality.
You should take advantage of free or low-cost marketing tools and strategies to reach new customers.
Utilize your social media platforms to engage with customers, collect feedback, and generate leads.
Use email campaigns to keep in touch with current customers and increase conversions.
These tactics can help you save money on traditional advertising while still allowing you to reach a larger audience.
Developing Customer Relationships for Sustainable Growth
It's no secret that customers are the lifeblood of any business, so it's important to prioritize customer relationships and engagement.
Invest in customer experience tools, like live chat or automated email drip campaigns, to make sure you always have ways to stay connected with your customers.
Additionally, focus on providing personalized services and tailored solutions that meet the needs of your customers. This will help build trust and loyalty, setting you up for long-term success.
Some of the most successful businesses have been those that build strong relationships with their customers.
Take time to develop a deep understanding of your customers so you can anticipate their needs and surpass expectations.
Perhaps you can benefit from conducting customer surveys or focus groups to better understand what they're looking for and how you can provide it.
Getting the Best Commercial Electric Rate for Sustainable Growth
If you run a business that requires a lot of energy, then it pays to look into getting the best commercial electric rate.
Take the time to shop around and compare rates from different suppliers to ensure you're getting the best deal possible.
This will help lower your electricity bills and make sure you're able to save money in the long run. Namely, when it comes to commercial electric rates, you can expect to find wide variations in pricing, so make sure you're getting the best deal for your business.
Also, consider investing in renewable energy solutions to power your business. This can help reduce your carbon footprint, improve your company's sustainability profile, and save you money over the long term.
Once you start to grasp the potential these solutions offer, you'll be able to craft a comprehensive plan for sustainability that will serve your business well in the years ahead.
Cut on Waste for Sustainable Business Growth
Waste in any form is inimical to sustainable business growth. Actively seek ways to reduce waste, particularly in terms of resources like power, water, and materials.
Reexamine how your company uses energy and resources and look for areas where you can make changes that will result in less waste.
Investing in energy-efficient technology and implementing a comprehensive recycling plan can help reduce costs while boosting your sustainability profile.
A good idea for reducing waste is to focus on single-use products that can be reused over and over again.
Invest in products made of high-quality materials that are designed for reuse, rather than those made of poor-quality materials or disposable items.
This will help reduce your company's environmental impact while also providing cost savings in the long run.
In the case of disposables, find ones that are biodegradable or recyclable so they don't add to the waste stream.
Use Sustainable Practices for Business Growth
Sustainability isn't just about reducing costs and waste – it's also about making sure your business practices are as ethical and responsible as possible.
This means taking a close look at the products and services you offer, and deciding whether they're socially conscious enough to meet customer expectations.
Make sure your company supports environmental initiatives and that you're not contributing to harmful practices.
You can also look for ways to create meaningful partnerships with other businesses that are committed to sustainability.
These relationships can help your business grow while ensuring you remain compliant with ethical standards.
Finally, prioritize employee engagement by offering training and development opportunities so they stay up-to-date on the latest sustainable trends and practices.
This investment in your employees will result in improved morale and performance that, in turn, contributes to business growth.
Learning never stops, and that's especially true when it comes to sustainability.
Have a Specialized Team for Sustainable Growth
Another great way to ensure sustainable business growth is by having a specialized team that focuses on sustainability initiatives.
Your team can be responsible for researching ways to reduce waste, save energy, and increase efficiency.
They can also help you develop strategies for engaging with customers and promoting your green efforts.
Having a dedicated team of people focused on sustainability will help ensure your company is focused on making long-term, impactful changes that will have a lasting effect.
On the other hand, a specialized team can also help you develop ways to engage with the communities in which you operate.
If your business operates within a certain city or region, there are likely initiatives and programs that you can join to make an impact.
This will help build relationships with local stakeholders and increase the visibility of your business, all while helping protect the environment.
Don't miss: Self-Certified Small Disadvantaged Business
The bottom line
These simple and smart hacks can help you make sure your business remains profitable and sustainable for years to come.
It pays to invest time in cost reduction strategies, developing customer relationships, shopping around for the best commercial electric rate, cutting down on waste, and having a specialized sustainability team.
Remember, the key to long-term success is taking proactive steps today, so start implementing these changes as soon as you can. Your business will thank you for it!

MUST SEE
From GPS units to emergency kits, this article outlines essential tools that every professional...

Navigating the legal system can be daunting, but this article outlines six critical scenarios...

Dive into the world of IP leasing, a digital frontier where technology meets smart...