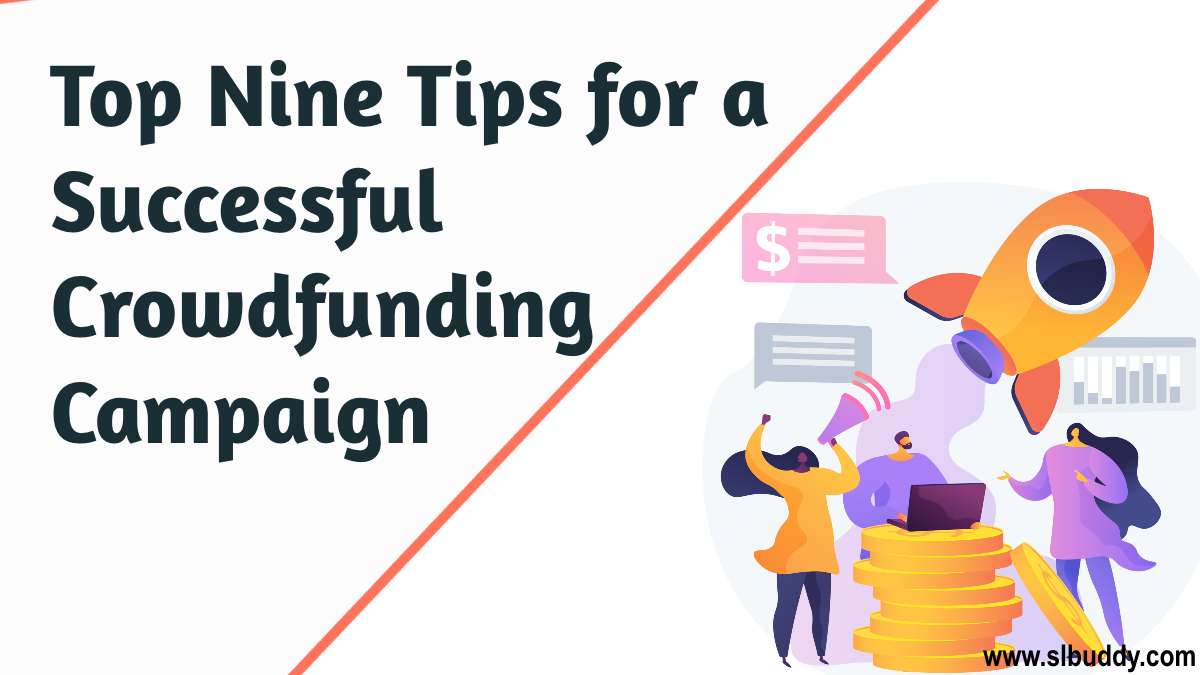 Crowdfunding has become a popular way to raise money. It is used by people who need financial help in an emergency, non-profits, and business start-ups. Anyone can start a campaign, but not everyone will be successful.
However, there are tips that you can follow to improve your reach, become more visible, and improve your campaign. You might create a video, offer perks, or hire a pledge manager. Take a look at the top nine tips for a successful crowdfunding campaign.
1. Set Clear Goals
The first and most important part of your crowdfunding campaign is to define your goals. They should be clear to you, and you should be able to communicate them to your audience. Consider exactly what you are trying to raise money for and how you will communicate your message.
You should also think of who your target audience is. Ask yourself who would be most likely to contribute to your campaign. When you take the time to clearly define your goals and understand who will be most likely to contribute, you can create a better campaign that will appeal to them.
2. Create a Video to Share Your Campaign
When you start crowdfunding, you need to find a way to make your campaign stand out against many others that are out there. One of the best opportunities you have is to create a video to share your pitch. Whether you are raising money for an emergency, a non-profit, or a new business, you can have a powerful impact with a video.
Plan your video, and keep it concise. Make sure that your message comes across, and it should sound persuasive. You should let people know why they should choose your campaign rather than the others that are out there.
3. Have Realistic Expectations
People often get hung up on how much they should try to raise. However, it is important to set realistic expectations and choose the amount you need to accomplish your goals. If you set your goals too high, you may not reach them, and in some cases, you won't be able to access the donations.
However, if you set your goals too low, you may not be able to fulfil your goals. Do some research and make sure that you have reasonable expectations. If you want to do another campaign later, you can, but try to raise what you need for this project.
4. Offer Perks
One way to draw people into your campaign is by offering perks to anyone who donates. You can make them anything from a t-shirt to a keychain or a thank you note. Your perks can draw people in because they feel appreciated.
People donate to campaigns because it makes them feel good, and showing your appreciation makes them feel even better about giving. Try to come up with something unique that your donors would enjoy, including items with the name of your campaign on them, so that they remember and share it with their friends and family.
5. Create a Marketing Strategy
If you want to get the most out of your campaign, you need to create a marketing strategy that helps to draw in new donors. Your approach should be no different than it would be for a business drawing in new customers. You can use social media, email, advertising, and more.
Use video in your campaign to get people's attention. You can create a social media page and share content. Make sure that you interact with anyone who comments on your posts, and ask everyone to share your message. This is a great way to increase your reach and get more donations.
6. Hire a Pledge Manager
When you offer perks to your donors, it is important to make sure that you fulfil all of your promises. You may need to gather information from these people so that you can send out these rewards. You can hire a pledge manager to help.
A pledge manager will include your campaign in email newsletters and offer options for your donors to upgrade their donations or buy other products. Using a pledge manager will give you more exposure, credibility, and donations for your campaign.
7. Send Updates to Your Donors
You should also be sure to send updates to your donors to let them know how your campaign is going. Not only does this make them feel more connected to your campaign, but they may decide to make another donation.
By staying in touch with them, you make them feel as though their donation has gone to good use, and they will be more committed to what you are trying to accomplish. People donate because they want to feel good about being a part of something, so updating them on your progress helps to boost this feeling.
8. Offer Multiple Donation Options
If you want to raise as much money as possible, make sure that people can donate in any way that they prefer. Some people want to use credit cards, but you can also use peer-to-peer apps and other methods.
When you simplify the entire option and provide a number of different options, more people will donate. It is important to make it as simple as possible, and you will have a wider reach if you offer more options.
9. Promote Your Campaign
No matter what else you do, if you don't promote your campaign, nobody will know about it. You need to come up with a great strategy for getting the word out. You can share it on your social media pages and ask everyone you know to share it for you.
You should also create email lists, test message lists, and tell everyone you speak to about your campaign. Make sure that you get other people excited so that they will share it as well. The more people you tell about your campaign, the more donations you will receive.

MUST SEE
Navigating the hustle and bustle of office life while maintaining good health can be...

The article delves into the often-overlooked importance of hearing health in the healthcare industry,...

From GPS units to emergency kits, this article outlines essential tools that every professional...