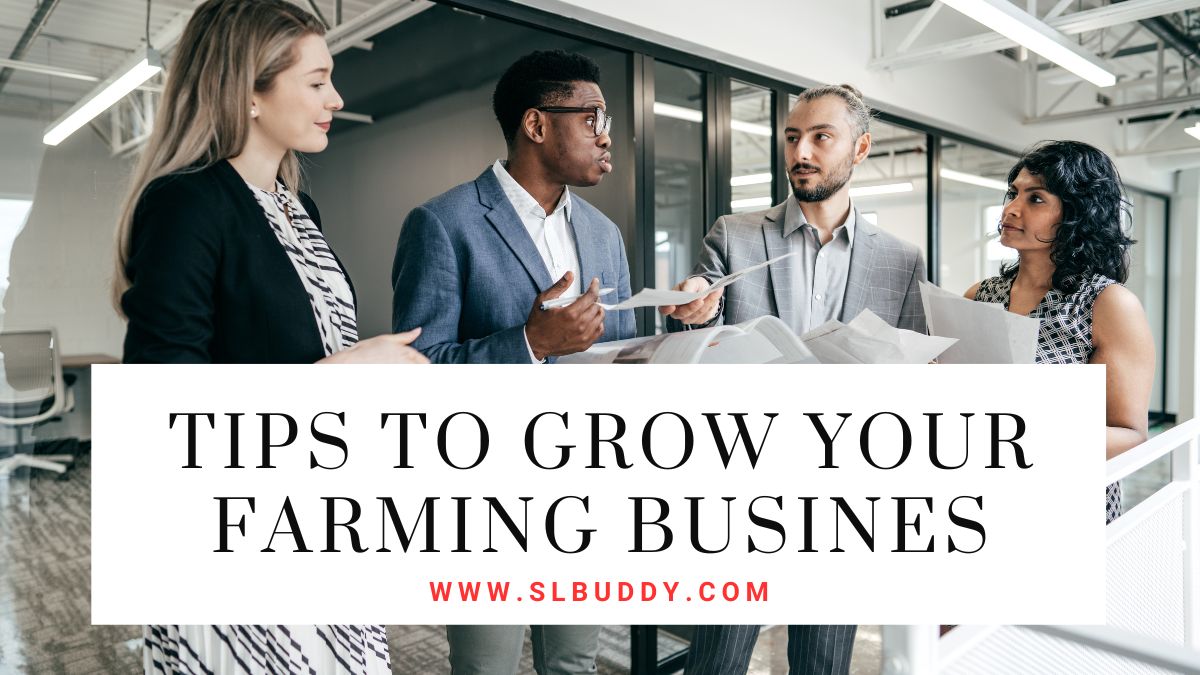 Farming is the most important industry in the world. It is responsible for feeding every human being on the planet, so the existence of good farmers is crucial for the survival of the human race.
Running an agricultural business is also one of the toughest jobs you can have, with back-breaking work, high overhead, and long hours involved. 
Often, farmers struggle with the immense needs of their businesses. Either they have to make tight money decisions when reinvesting their revenue, or they are unable to purchase everything they need to keep the farm going.
Growing your agricultural brand should always be a top priority. Growth will allow you to generate more revenue and invest in better farming strategies. Here are a few steps you can take to improve your farm's operations. 
Save on Storage Structures
Storage is a huge need for farmers. Between crops, equipment, livestock, feed, tools, and other supplies, it may not take long for you to need additional buildings to house everything.
The expenses associated with building additional storage can be overwhelming, so you need to consider efficiency during this process.
One way to maximize space and make good use of your funds is to build with metal trusses for pole barns. Unlike wooden buildings, these metal structures allow for greater space in the upper reaches of the building. They are also quicker to construct and are resistant to rot.
Investing in metal storage spaces will pay for itself over time, so it is a smart investment to make when you need more room for farming supplies. 
Improve Your Online Presence
Farmers may not think of a website as a priority. However, in 2023, websites are crucial components of any business's marketing strategy.
In order to attract vendors who will sell your products or consumers who will buy directly from you, you need to have a strong online presence.
A well-designed website is a good start, but your business can benefit greatly from better SEO, also known as search engine optimization.
When your farm is one of the top results for search queries in your area, it becomes easier to introduce the brand to more people and generate greater sales. 
Find a Good Landscaper
Land is one of your most important resources as a farmer. You use it as grazing areas for livestock, fields for crops, and sites for building structures.
Additionally, if you are a consumer-facing brand, the look of the property is crucial for business success.
One resource that can improve your farm immensely is a partnership with a great landscaping contractor in Arkansas.
These professionals can help you shape the land, add attractive features, and build structures that help with business operations.
Managing landscapes on a farm is an important piece to get the most out of your land, so research best practices and find a contractor who can help you execute a vision. 
Improve Your Recruitment Strategy
Farms rely on human capital for their operations. Someone needs to take care of the animals, run the equipment, harvest the crops, and perform all the other necessary duties that come with an agricultural business.
Finding the best person for a given job opening is crucial to keep things running smoothly.
You need someone ambitious, knowledgeable, and willing to work hard to fulfill their responsibilities.
Improving your recruitment strategy can open the door to a larger candidate pool so you can find the best people for the business.
Resources like AgHires exist to connect farming employers with potential workers in Arkansas and throughout the nation.
You can also rely on more generic job sites like ZipRecruiter or Indeed to increase the reach of your job postings.
Use Green Energy
Farms require a lot of power to function. Heavy machinery, lights, and other electrical equipment need power to run, and this can create high utility costs for the business.
Clean energy forms can reduce that cost and are often available with tax benefits once you invest.
Windmills and solar panels are two primary examples of clean energy that can help power your farm at a reduced cost, grant you tax credits from the federal government, and reduce your reliance on the public grid. 
Don't miss: 7 Reasons Why Payroll Software is Essential for Your Business
A More Efficient Farm Has a Stronger Growth Rate
Leading your business toward success requires informed decision-making.
What kind of storage structures will maximize space and last a long time to make the investment worth it? How can your website be used to improve marketing outreach?
Can the right landscaper help you shape the land to meet the farm's needs? Is your recruitment strategy effective in attracting top talent? Could green energy save you a lot of money on overhead?
Making the right decisions and striving for efficiency within your Arkansas agricultural business can position it for faster growth, and, therefore, long-term success.

MUST SEE
Explore the diverse and rewarding career pathways in early childhood education. This article provides...

Navigate the path to real estate success with a focus on the role of...

Discover the art of superior roofing solutions with 'Craftsmanship Unleashed.' This article dives into...