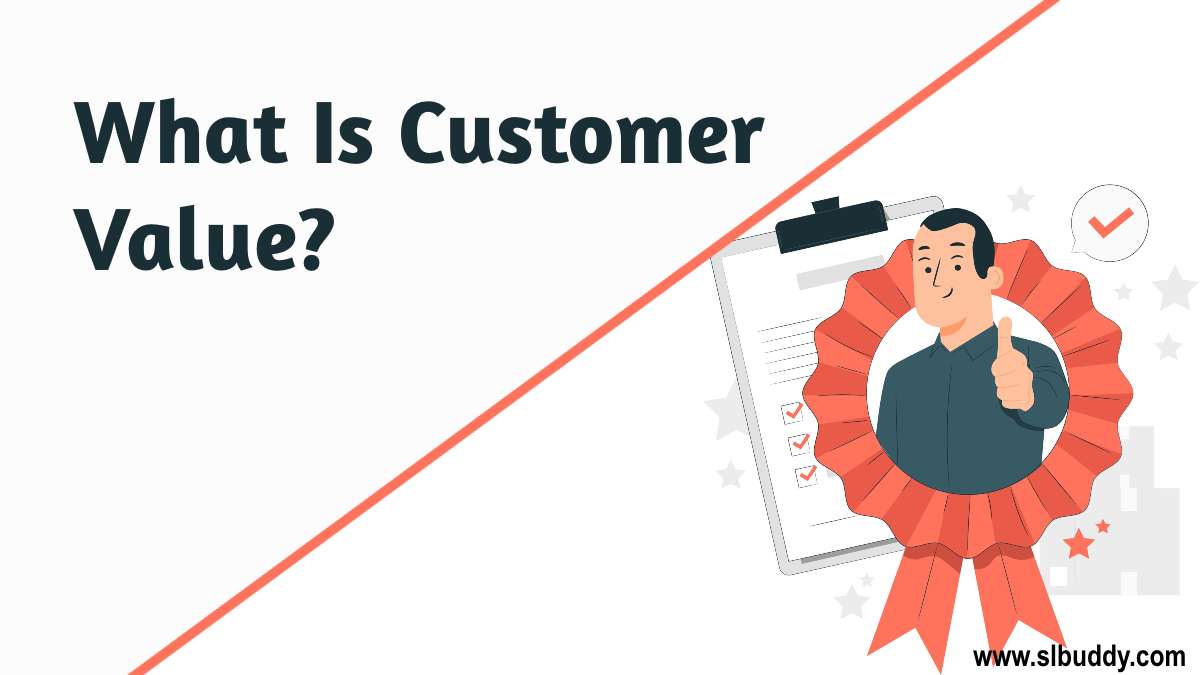 Besides investing in market research and onboarding processes, businesses should also focus on customer relationships. The aim should be to promote customer retention. One way to encourage customer loyalty is to provide valuable products and services to your customers.
Many successful organizations owe their success to customer value. Therefore, learning to create value for your customers can influence your business's long-term success. Here is all you need to know about customer value.
What Is Customer Value?
This term is synonymous with customer-perceived value. Customer value is the customer's perception of a product or service's worth to a client. It refers to the benefits customers derive from products or services in relation to the customer's costs. The customers' costs include the effort and challenges they go through when acquiring or utilizing a product or service.
Therefore, customer value helps determine whether the benefits a customer received from a product or service were worth the price they paid. Many people associate customer value with low price; however, it's more than price.
It's worth noting that "paying" doesn't only mean the product or service cost, it includes non-price aspects. These include the time, effort, energy, and other inconveniences associated with acquiring and using the product or service. Additionally, paying also entails content downloads, sign-ups, and store visits.
How to Measure Customer Value
Customer value entails many factors such as brand reliability, the effort you put in to acquire a product or service, or how innovative your products or services are. It also includes how valuable your services are and how customers feel about your brand.
Therefore, factoring all these metrics at once is a daunting task. A positive customer value means you offer high-quality products and services. The best way to measure customer value is by determining the customer benefits and the total customer costs.
Examples of customer benefits include the quality of your services or products, your brand value, the quality of your customer services, and the customer experience you offer. On the other hand, customer costs include the financial costs of your services and products, maintenance costs, and access costs.
Benefits of Customer Value
# Increases customers experience and satisfaction
# Quick access to a solution
# Steers sales forward
# Success from using a product or service
How to Improve Customer Value
The benefits derived from customer value translate to quality products and services, the brand equity of an organization, a positive customer experience, and the success of customer experiences after using a product or service. For business startups, success hinges on the effort you put into customer value. Here are some ways of improving customer value.
01. Personalize Your Customer Service Interactions
Customers avoid customer support agents who keep reciting the same message on every call. High-value customer care shouldn't sound like a programmed service. Hence, you should ensure the customer support experience addresses specific customer needs. This makes customers feel valued and also makes them loyal to your brand.
To provide personalized services, ethically acquire customer data and utilize it to address each buyer's needs. Therefore, your support agents should have easy access to this information.
With CRM software applications like Zendesk, you can easily store and access customer data. These applications allow agents to view interactions a customer has had with your organization and their recent shopping cart activities.
It also helps agents transfer customers to another support agent or pick up a conversation from another agent. As a result, customers feel like the company understands them, and this boosts customer satisfaction.
02. Provide Multi-Channel Support Options
Another way to improve customer value is to provide support on various channels. For example, you can communicate with your customers through live chat, social media, email, phone, and messaging. This gives customers multiple options of reaching your support agents. However, make sure you identify the channels your target audience prefers and adopt them. This allows you to receive customer feedback from multiple sources.
Moreover, you should connect conversations across the various communication channels you offer. This is also known as omnichannel support. Consider using an omnichannel support platform such as Zendesk. The platform allows interaction history and context to move with the customer through all channels. Consequently, support agents can provide better-personalized services, which leads to more satisfied customers.
For instance, a customer support agent communicating with a customer on live chat will be able to see if the same customer has reached out to another support agent through Facebook and what they discussed. The potential to continue conversations across channels is a positive customer value management strategy.
03. Interactive Digital Signage
A growing trend in many businesses is the use of digital signage to communicate with customers. Using digital signage can either increase or decrease the value equation of products or services. Actually, one of the key considerations when deploying digital signage is location. This makes the customer journey easier as they explore the new products and services you offer.
Therefore, a good placement strategy is crucial to improving the value of your product or service. Consider locations where customers have a waiting time, like customer service counters, check-out lines, and vending booths.
What's more, install digital signage in areas with heavy traffic like escalators, elevators, and entryways. As a result, a customer feels like they have all the valuable information to make informed purchasing decisions.
In a retail store, install digital screens promoting a product or service near the product or service. For example, store windows are ideal locations for digital signage. From these strategic locations, digital signage will draw in new customers from the outside, and after hours, it will capture the attention of people passing by.
In Closing
One of the essential elements of success in any business is customer value. Therefore, any business worth its salt should focus its efforts on maximizing customer value.
Above all, this will improve your customer retention levels and attract potential customers to your business. The more customers' value your product or service, the more loyal they are, and the greater your market share.

MUST SEE
Navigating the hustle and bustle of office life while maintaining good health can be...

The article delves into the often-overlooked importance of hearing health in the healthcare industry,...

From GPS units to emergency kits, this article outlines essential tools that every professional...