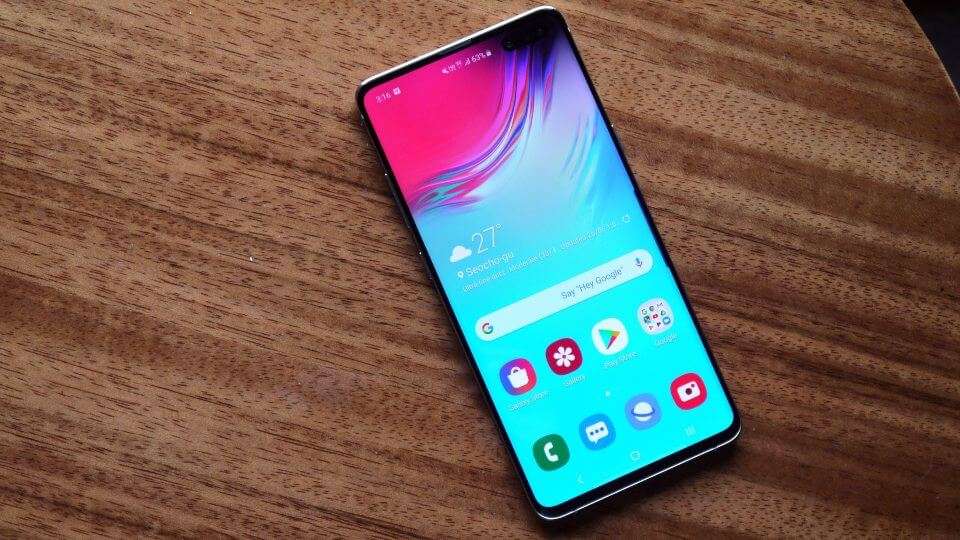 Seeing as we're just weeks away from the reveal of the Samsung Galaxy S20, it's time that we pool together everything that we know about the device so far. Fortunately for consumers, Samsung has been quite generous with the sneak previews and details.
S20, S20+ & S20 Ultra
Just like Samsung's Galaxy S10 line, the Galaxy S20 will also come in three different models: S20, S20+, and S20 Ultra. The standard Galaxy S20 will come with a 6.2-inch display. The Galaxy S20+ adds five inches (6.7-inch display) while the S20 Ultra adds a whooping seven inches (6.9-inch display). All three models will come with the same 3200×1440 resolution and 120Hz display.
Camera
The Galaxy S20, Galaxy S20+, and Galaxy S20 Ultra will have slightly different camera setups. The Galaxy S20 and S20+ will both come with a 12MP main sensor, 3x optical zoom, and 30x digital zoom. Amazingly, the Galaxy S20 Ultra multiplies every Galaxy S20 camera feature tenfold. It's going to have a 108MP camera, with a 100x digital zoom, and 10X optical zoom. The entire Galaxy S20 line will have a few new cameras features too, such as Single Take Photo, QuickTake, Pro Video, and more.
Battery
Forbes reports that the Galaxy S20 will have the most impressive battery capacity among Android phones to date. Another leak suggests that the device will have a huge 5000mAh battery, which is one of the largest ever in a flagship Samsung phone. According to estimates, the phone should last an entire day and a half on full power, until it needs to be charged.
ARCore Support
One of the key features of the Galaxy series since the S8 is its cutting-edge augmented reality (AR) capability, which uses the power of native ARCore support. If you weren't aware, AR is the capacity to overlay digital images over things you see in the real world. The most common uses for it are filters on camera apps like Instagram and Facebook. Additionally, HP outlines how AR is what allows a phone's GPS to function. So whenever you access Google Maps or Waze, the accuracy of your location is determined by the phone's AR capabilities. Of course, these are just some of the many exciting uses of AR so far. Since Samsung is looking to improve practically everything with the new Galaxy series, we can be sure that the Galaxy S20's ARCore will be equally (if not more) impressive.
Quick Share
If you have longed for the convenience of iPhone's AirDrop, then you won't have to wait much longer. The News Minute announced that the Galaxy S20 may introduce its own Galaxy-to-Galaxy Bluetooth sharing system called "Quick Share". The leaks have also found that there's a 1GB limit per data transfer and 2GB per day.
Price
While the Galaxy S20 is indeed better in every way possible, there's still the issue of how much they're going to cost. Tech analyst Jon Prosser tweeted a potential list of prices, as per his contact in T-Mobile:
He emphasizes in the thread that these were the prices for Galaxy S20 phones with "at least [bandwidth] N71 for 600mHz 5G." This implies that if you purchase the 4G variant, then the prices could go down by around $100, putting their costs at $899 and $1099, respectively.
Samsung will officially unveil the Galaxy S20 series on February 11 at the Samsung Unpacked 2020 event in San Francisco. For more tech updates and Android news, follow us at facebook.com/TechnologyEssay

MUST SEE
Learn effective strategies and techniques to enhance the guest experience in this comprehensive guide....

Investing in high-quality sound equipment is crucial for delivering exceptional live events. Discover the...

Discover various payment options that freelancers should consider for efficient and secure transactions. This...