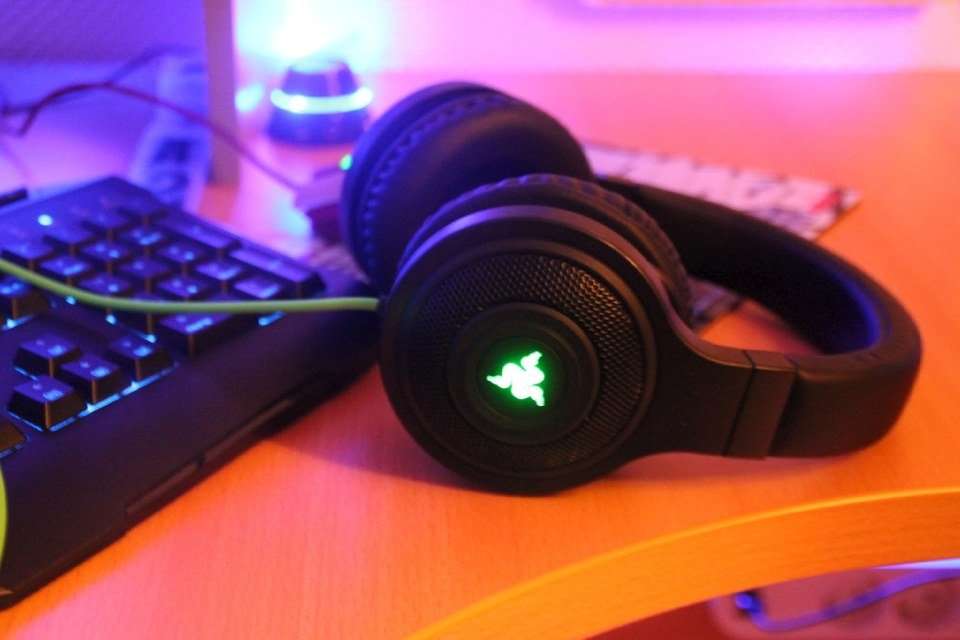 In times of social distancing, you may find yourself with a lot of free time to play your favorite games. However, what if we told you that this is also a great opportunity to turn it into a career? Reports show that global viewership on Twitch, the biggest streaming platform on the web, saw massive hikes since March, and the numbers are only continuing to rise. In fact, Twitch has been the source of many gaming trends in the past few months, like Among Us, Fall Guys, and Valorant. Facebook streamers are also seeing a lot of growth, simply because of the number of users on the platform. Small streamers can make anywhere from $300 to $2000 a month, depending on how many are watching.
If this is something you want to get into, then you're going to need the proper equipment. Here's the best live streaming setup new streamers can get.
Streaming PC

It's no secret that streaming is hard on a computer. After all, not only do you need the components to run your games, but to upload your streams as well. As such, you're looking at least at a mid-ranged NVIDIA GeForce GPU (for games) and an i5 Intel processor or above (for encoding). There isn't really a recommended model as long as it hits these two specifications. However, if you have the space for it, definitely get a desktop instead of a laptop. Laptop components are usually welded in, so they're harder to modify. If you reach that point in your streaming career that you want to start upgrading individual parts, then you're going to want a desktop. To help you get started, we've collected some of the best desktop gaming PCs for under $1000.


Logitech C922 HD Pro Webcam

Viewers are there to watch you play, not the game you're playing. As such, streamers who have a webcam setup are more likely to get viewers. Even though you're using a laptop with a built-in camera, get a webcam so the display is better. The Logitech C922 HD Pro is arguably one of the best webcams for streamers with its autofocus function and 1080p recording capability. Logitech has a pricier webcam called the StreamCam, making the darkest rooms appear like a professional gaming space, But the C922 HD Pro should be enough for first-time streamers.


SteelSeries Arctis Gaming Headset

As a streamer, the last thing you want to do is rely on your webcam or earphone mic to record your voice. Due to the small size of their hardware, the audio won't sound nice. Instead, get a gaming headset. Big-time streamers will very likely have a mic, and while you can choose to do so, you'll find that a lot of gaming headsets can deliver similar quality for a lower price. SteelSeries Arctis has been one of the most awarded gaming headsets in the industry due to its lag-free audio, incredible bass, 24-hour battery life, and professional-looking design. New streamers can opt for the Arctis 3, which is an analog wired headset. But if you're willing to shell out the extra money, the Arctic 7 is both wireless and USB supported. The latter means that you can customize the audio using a mixer.


Ebtech Hum Eliminator

If you plug in your headset and you hear a weird humming noise in the background, then chances are that you've got a ground loop problem going on. And yes, your viewers will hear it too. Ground loops are caused by current flow between your computer and the electrical socket through the power supply. From common current to signal coupling, every power supply's PCB grounding design has its own set of rules, making the problem difficult to solve on its own. There are ways to minimize it, like lowering currents, but the hum never fully goes away. So, we turn to the next best thing: an EbTech Hum Eliminator. Place this between your headset and computer so it shields the former from the ground loop, ensuring that your mic doesn't pick up on the humming.


Elgato HD60 S Capture Card

Unless you only plan to stream PC games, you're going to want a capture card. A Computer only has an output HDMI source, so it won't display your PS4, Xbox, or Nintendo Switch screen if you want to stream titles on those platforms. A capture card serves as an HDMI input port. However, not every capture card is created equally. This is why you should get an Elgato HD60 S, even though it's a little pricey. Encoding takes a bit of time to do, so most capture cards will have a few seconds of delay on display, making it difficult to play your game. The HD60 S doesn't encode instantly either, of course, but it processes so fast that display lag is reduced to 10 frames. Unless you're really paying attention, then it should be a seamless gaming experience overall.

Streaming is a challenge, especially for newcomers. After all, you'll be competing with more established streamers on your chosen platform. However, if you have the right equipment and appear like a professional streamer, then viewers will very likely check you out.

MUST SEE
Learn about the essential electrical repairs to consider for your business premises. This article...

Discover the lucrative benefits of investing in Abu Dhabi's real estate market. This article...

Dive into the essentials of the VA disability rating and its calculation process. This...