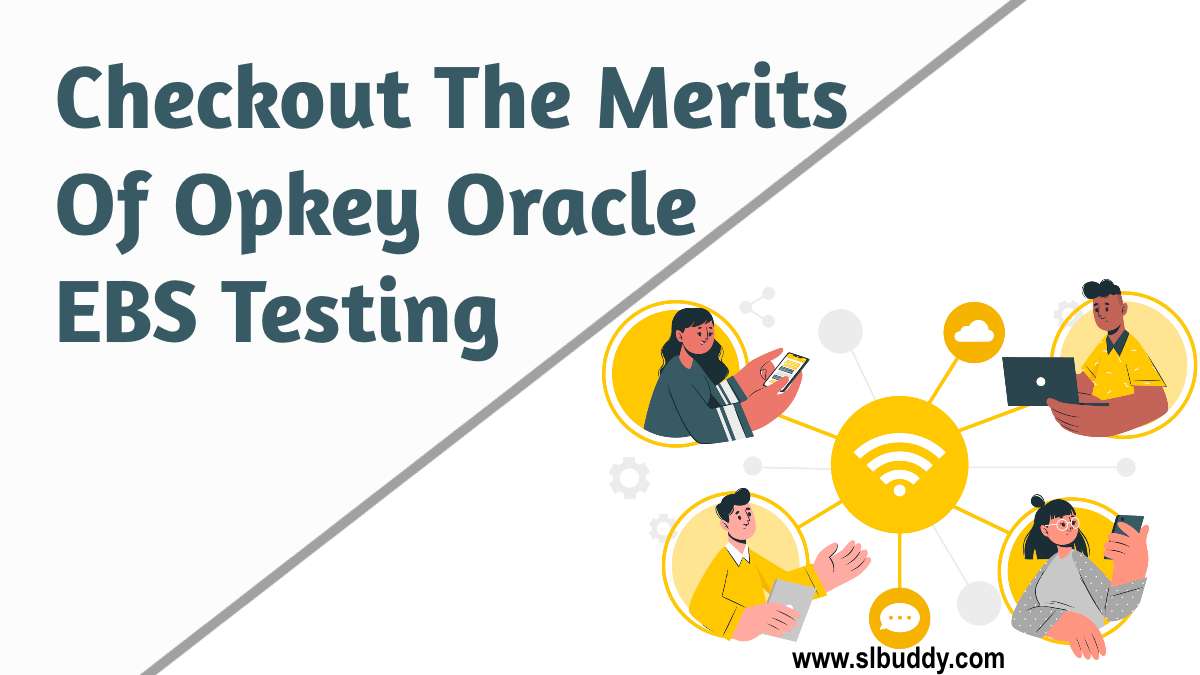 This Opkey test automation strategy serves as a step-by-step manual for transferring Oracle EBS to Oracle Cloud. By offering expert insights regarding migration testing issues and their impacts throughout the entire system, this upfront study replaces conjecture with facts, speeds up testing, and raises the caliber of software releases.
You may prioritize Opkey Oracle EBS testing to assure coverage, appropriately manage time, resources, and money, and identify high-risk scenarios to concentrate on first. Because they are more affordable, easier to implement, and need less IT infrastructure, cloud-based ERP solutions are preferred by over 70% of businesses over on-premise software, according to HubSpot.
It can correctly display the workflows that your staff really employs, enabling you to plan for them in your new Oracle Cloud environment. It also reveals any shortcomings in your workflows. When a change in your Oracle environment puts middleware, integrations, or other third-party apps at risk, Opkey notifies you. Customers of Oracle EBS are not an exception to this trend, particularly because Oracle will shortly stop providing premium support to EBS users.
Benefits Of EBS Testing
# Applying a Shift-left testing methodology can significantly reduce the risks associated with the migration to Oracle Cloud. According to the earlier description, this strategy allows businesses to detect and fix defects early in the process by performing testing prior to, during, and after migration. Making sure that minor problems do not snowball into major ones, lowers risk.
# Include test automation from the beginning in your Oracle EBS instance. Early testing enables you to naturally generate additional coverage as your technology stack develops around your digital core transition, making iterative testing more effective and requiring less effort over time when done in your EBS instance.
# As you plan out your EBS workflows to Oracle Cloud during your migration to Oracle Cloud, you have the once-in-a-lifetime chance to analyze your current business processes. In the past, businesses had to rely on pricey consultants and protracted meetings with company personnel to identify current business processes and recommend new ones. As you may expect, because this strategy is mostly based on guesswork, it was not particularly successful.
# Enterprises may easily adopt disruptive technologies thanks to EBS's Testing Services, which provide a variety of quality assurance and software testing services. Our range of services for test engineering and quality assurance is created to test, measure, and guarantee quality for a variety of disruptive new technologies from the next generation, like mobility. EBS provides testing services that help our customers achieve their quality and service agreement objectives while keeping expenses within their budget. We deliver our testing services with a lean, intelligent, and comprehensive flavor, which shortens our clients' total time to market and decreases cycle time.
In Conclusion
A defect discovered during the implementation phase often costs 6X more to correct than a bug discovered during the design phase, according to IBM. Your old EBS environment's test scripts are immediately found by Opkey and mapped to your new cloud environment.
In addition to highlighting current business difficulties associated with moving from Oracle EBS to Oracle Cloud, the solutions described address the testing needs prior to and during the move.

MUST SEE
Navigating the hustle and bustle of office life while maintaining good health can be...

The article delves into the often-overlooked importance of hearing health in the healthcare industry,...

From GPS units to emergency kits, this article outlines essential tools that every professional...