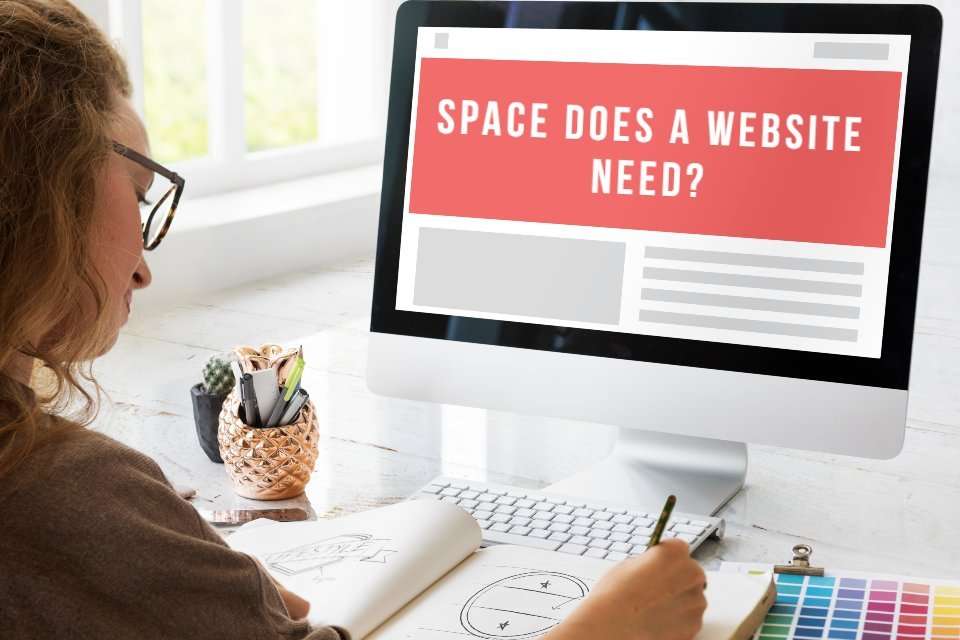 "How much space does my website need"? This is the million-dollar question of a person who wishes to start a website. This depends on several factors. The average page sizes of your website, a potential number of pages and an estimated number of visitors are some of them. So you need to prepare a list of these and arrive at a decision.
The stability and growth of your website depend on this decision you make. So we will give you a guideline of how to decide the space of a website based on your requirement. So, "how much space does a website need"? This will not be a problem for you hereafter. So let us see.
Estimated Space for a Small Website
How much space does a small website need? What can be the estimated space sufficient for a small website? Let us look like this. Imagine you are using WordPress to create your website. Around 100MB is required to operate the website. If your audience is less than 100 visitors per month, we recommend you to go for a 5GB disk.
This will allow you to publish posts daily with some images too. If you are looking for daily video uploads, consider going for a large spaced disk as multimedia websites consume lots of space.
Estimated Space for a Medium Website
How much space does a medium-sized website need? Are you planning to create a website with expecting about 1000 visitors per day? Are you still thinking about the space you needed for this? Here is the solution, my friend. You need approximately 15GB space for this. You plan to upload about 200 articles for this kind of a website. So you need to estimate and make the right choice here before selecting the web hosting package. Otherwise, it will be a nightmare when you start to work on it.
Estimated Space for a Larger Website
How much space does a larger website need? It will take more time to attract and build up a firm visitor base for your website. You need to have high-quality articles and more plugins for this. Larger websites have more web pages, and this requires lots of space.
So we recommend you to have at least 30GB of space for this. As online traffic is high, you need more space to cater to these requirements. Thus, space directly impacts the traffic of your site.
So hope that you have gained sufficient and some vital information about the space you need to create your dream website. Next, we will provide you with two tips to estimate how much space does a website need for smooth functioning.
The Average Page Size of the Website
First, create a sample page and see the size of it. Then estimate the number of other pages that you need to develop and prepare an estimate. Here it would be best if you kept a provision for web pages with applications and shopping carts too.
Estimated Number of Monthly Visitors
Are you aware of the functions that affect the space of your website? Here are some of them. Your website's space is affected when it is accessed, viewed, uploaded and downloaded. So it can be seen that every activity of your website directly linked with the space of it. So you need to estimate the number of potential visitors for your website.
This will help you to choose the most accurate hosting packages and decide the space you need to continue and grow your website without any issue.
So we have given you some vital tips based on several researches we carried out to provide you solutions. Make use of these and create your dream website. It is your decision today that makes the difference in the future.
Therefore, have a proper plan and estimate your requirements. Then this guideline will direct you to achieve your target.
Stay with us as we plan to bring you more important facts like this to make your life easier

MUST SEE
Navigating the hustle and bustle of office life while maintaining good health can be...

The article delves into the often-overlooked importance of hearing health in the healthcare industry,...

From GPS units to emergency kits, this article outlines essential tools that every professional...