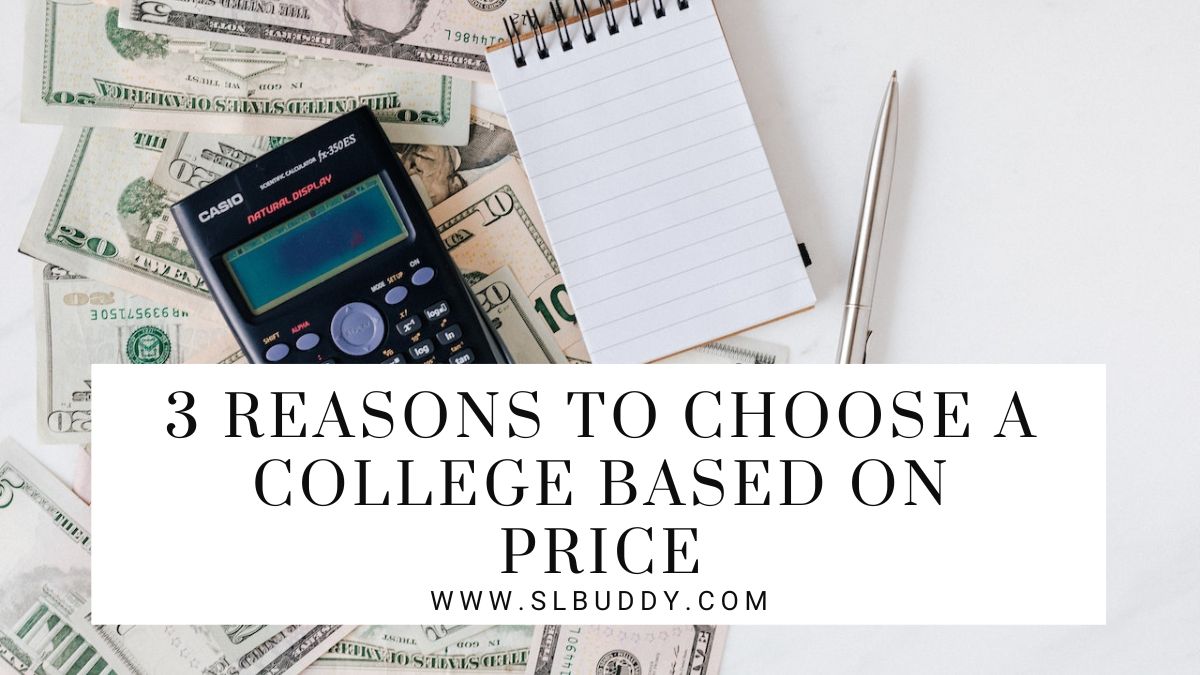 Choosing a college can be an overwhelming task, especially when it comes to picking one that fits within your budget. Price is an important factor in selecting the right school for you and should not be overlooked.
There are many reasons why selecting a college based on price may be beneficial, such as cost savings over time, more options available, and flexibility with tuition plans.
In this article, we'll discuss three key benefits of choosing a college based on price so you make the best decision for your future.
Cost Savings Over Time
Choosing a college based on price can lead to significant cost savings over time. One of the main benefits is that you have more control over how much money you spend on tuition, student housing, and other associated costs such as books and supplies.
This means that rather than taking out loans or relying solely on grants for financial aid, students are able to select colleges with lower tuition rates that still provide quality education options.
Additionally, many schools offer discounts or scholarships for those who qualify, making it easier to save even more money during your college years.
When selecting a school based on price, there are also additional factors to consider beyond just the sticker price.
For example, some universities may have hidden fees not covered by tuition, such as parking permits or student activity fees that could add up quickly if they aren't accounted for in your budgeting plans.
To make sure that you're getting the best deal when picking a college based on price, be sure to read all paperwork relating to the school's policies and fees so that you know exactly what costs will come out of pocket.
Furthermore, resources like online calculator tools or small loan apps allow students to compare various colleges' prices side-by-side in order to find the most affordable option that meets their needs.
These features help break down each individual expense into an easy-to-read format so potential enrollees can easily understand what they'll be paying for before committing to any one university.
With this information readily available at their fingertips, it becomes easier for prospective college students to make informed decisions about which institution offers them the best value for their investment.
By researching different schools and understanding both the upfront and long-term costs involved, students can maximize their overall savings while choosing a college based on price.
Beyond just looking at direct expenses, however, there are even more options available…
Don't miss: The Bayshire Academy of Beauty Craft Inc Loan
More Options Available
The cost of college can be a major deciding factor when it comes to choosing the right school for you.
Fortunately, there are many colleges with varied price points, so almost everyone should be able to find one that fits their budget.
Whether you're looking for an affordable public university or a more expensive private institution, here are some additional options available.
For students who don't want the full experience of living on campus and all its associated costs, attending college part-time may also be an option.
It could save money while still allowing you to earn your degree at your own pace; if this appeals to you, look into colleges that offer flexible scheduling options like online classes or self-paced coursework.
You might even consider taking courses from multiple institutions in order to get what's best for both your wallet and your educational goals.
In addition to thinking about tuition prices, consider other ways to reduce overall college expenses, such as applying for scholarships and grants, working part-time during college, or considering work-study programs offered at certain universities.
There is often financial aid available, too – make sure you do research and ask questions so that you understand all the different types of assistance that are out there before making any decisions.
With careful planning and wise decision-making, most people should have no problem finding a way to afford higher education without breaking the bank.
When it comes time to pay for school, flexibility is key – luckily, there are plenty of tuition plans out there offering various payment structures depending on individual needs and preferences. Let's take a closer look at these options now…
Flexibility With Tuition Plans
Price is a big factor when choosing the best college for you. Many colleges offer tuition plans that can help make higher education more affordable.
Flexibility with tuition plans helps students plan ahead and budget accordingly so they don't become overwhelmed by large bills or payments due at one time.
Many schools offer payment options like installment plans, allowing students to break up their tuition into smaller amounts over larger periods of time.
This makes it easier to pay off rather than having to come up with all the money upfront before classes even begin.
Other institutions provide discounts if the bill is paid in full prior to certain deadlines, while others may still accept prepaid tuition programs from other states that allow for locked-in rates across multiple years.
Students should also look out for scholarships and grants, which are often available based on financial need, academic achievement, ethnicity, gender, or religious affiliation.
These awards can be used towards various costs associated with attending college, such as housing expenses, textbooks fees, or meal plans – allowing students to save some money and focus their funds primarily on tuition costs.
Taking advantage of these opportunities can significantly reduce the cost of attending school.
Finding ways to alleviate overall price tags will ultimately determine if a student has chosen the right college for them based solely on affordability.
It's important to research different universities and see what kinds of flexible payment solutions they have available so you get the most bang for your buck!
Don't miss: How to Find the Best Business Schools in the World
The bottom line
Picking a college based on price can be beneficial in the long run.
It's important to consider your options and weigh out how much you'll save over time with each option.
When it comes to tuition plans, there are more available when you factor in cost.
I believe that taking these three points into consideration will help you make an informed decision about which college is right for you!
You won't regret choosing a school because of its affordability; instead, you'll rejoice in knowing that your hard-earned money hasn't gone to waste.
Overall, choosing a college based on price might just be the best decision you ever make!

MUST SEE
From GPS units to emergency kits, this article outlines essential tools that every professional...

Navigating the legal system can be daunting, but this article outlines six critical scenarios...

Dive into the world of IP leasing, a digital frontier where technology meets smart...