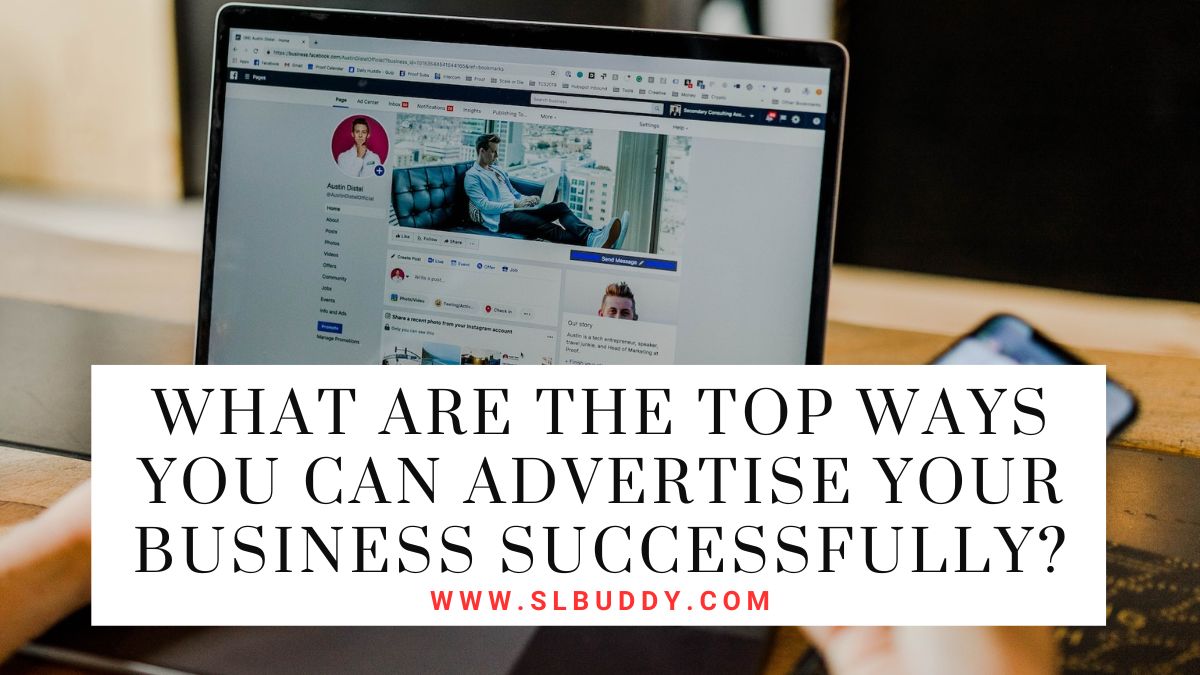 Are you looking for effective ways to advertise your business? With the right techniques, your business can be marketed successfully and reach a much wider audience.
Having an advertising strategy is paramount after launching a new business; it's what will make sure that people know about your product or service.
But how do you go about doing this effectively? In this blog post, we'll look into the best advertising strategies you should consider if you want to get maximum visibility for your business and succeed in reaching more potential customers.
Read on to discover the top ways you can market and advertise your business like a pro!
Consider email marketing to stay in touch with customers
In today's ever-evolving business landscape, staying connected with customers is more important than ever. While social media platforms continue to dominate the digital marketing industry, email marketing remains a powerful tool to keep customers informed and engaged. Through regular updates and newsletters, businesses can ensure that their customers are up-to-date with the latest news, promotions, and products. In fact, email marketing has been proven to have a significantly higher return on investment than other forms of digital marketing. By implementing a successful email marketing strategy, businesses can increase customer loyalty and acquire new customers through word-of-mouth referrals. So if you're looking to stay ahead of the competition, consider adding email marketing to your marketing mix.
Take out ads in local newspapers or magazines
Are you looking to expand your business and reach a wider audience? One effective way to do so is by taking out ads in local newspapers or magazines. By doing this, you can inform potential customers about your products or services, generate interest in your brand, and ultimately increase sales. It's a great way to get your name out there and connect with potential customers in your community. By tapping into local publications and utilizing commercial printing services, you can reach an audience that is already engaged and interested in what your city or town has to offer. So why not take advantage of this opportunity and showcase all that your business has to offer?
Develop a strong social media presence
In today's digital age, having a strong social media presence on platforms like Facebook, Twitter, and Instagram is crucial for any business or individual. With millions of active users on these platforms, social media provides an incredible opportunity to connect with people, share your ideas, and promote your brand. However, developing a strong social media presence isn't just about creating profiles and posting content regularly. It requires a lot of hard work, strategy, and creativity to stand out in the crowded online world. It's important to understand your target audience, choose the right platforms, create engaging content, and interact with your followers. With the right approach, you can build a large, loyal following, increase your visibility, and achieve your social media goals.
Create an SEO-friendly website that is up-to-date
In today's digital world, having a website that is search engine optimized is crucial for business success. But just having an SEO-friendly website is not enough anymore. To truly stand out and make an impact, your website must also be up-to-date with the latest design trends. This means incorporating elements like responsive design, sleek navigation, and visually appealing graphics. By doing so, you not only improve your chances of ranking higher on search engines, but you also provide a better user experience for your audience. So, whether you're revamping an old site or creating a brand new one, staying on top of the latest design trends will help you create a website that is both functional and beautiful.
Invest in targeted pay-per-click (PPC) campaigns
Are you tired of wasting your hard-earned advertising budget on fruitless campaigns that attract uninterested leads? It's time to consider investing in targeted pay-per-click (PPC) campaigns, a cost-effective strategy that can yield impressive results. With PPC advertising, you only pay when someone clicks on your ad, allowing you to focus your resources on attracting qualified leads and maximizing your return on investment (ROI).
By leveraging the power of targeted keywords and demographics, you can strategically position your brand in front of your ideal audience. This not only increases your chances of conversion but also ensures that every dollar you spend is directed toward the right people. With targeted PPC campaigns, you have the opportunity to fine-tune your advertising efforts, reaching potential customers who are most likely to engage with your products or services.
Host events or workshops at your store or office
Hosting events or workshops at your store or office can not only draw potential customers but also create a loyal customer base. Offer interactive classes or demonstrations that highlight the strengths of your business and teach attendees something new. For example, if you own a bakery, host a cupcake decorating class. This gives participants a chance to learn and practice a new skill while seeing the quality of your products firsthand. Consider partnering with other local businesses or organizations to co-host events, widening your circle of potential customers. By offering engaging and educational opportunities, you can showcase your expertise and build a strong relationship with your community.
Don't miss: 6 Principles and Strategies on Identifying Business Opportunities
The bottom line
As you can see, there are a lot of creative and effective ways to market your business. Whether it be through email campaigns, newspaper ads, social media posts, or targeted pay-per-click campaigns – focusing on these avenues will help create more brand awareness and drive more interested customers toward your products and services.
So what are you waiting for? Give these strategies a try today and start seeing real results in no time! You never know when you could be the recipient of the next customer request.
Don't forget that in order to see the most success with your campaigns, make sure you have an up-to-date website with fresh content that contains high-quality SEO words or phrases.
Lastly, don't forget about planning events or workshops that can attract potential customers to learn more about what your business has to offer. With that said, get ready to launch into marketing mode and make a splash for yourself and your business!

MUST SEE
Explore the diverse and rewarding career pathways in early childhood education. This article provides...

Navigate the path to real estate success with a focus on the role of...

Discover the art of superior roofing solutions with 'Craftsmanship Unleashed.' This article dives into...