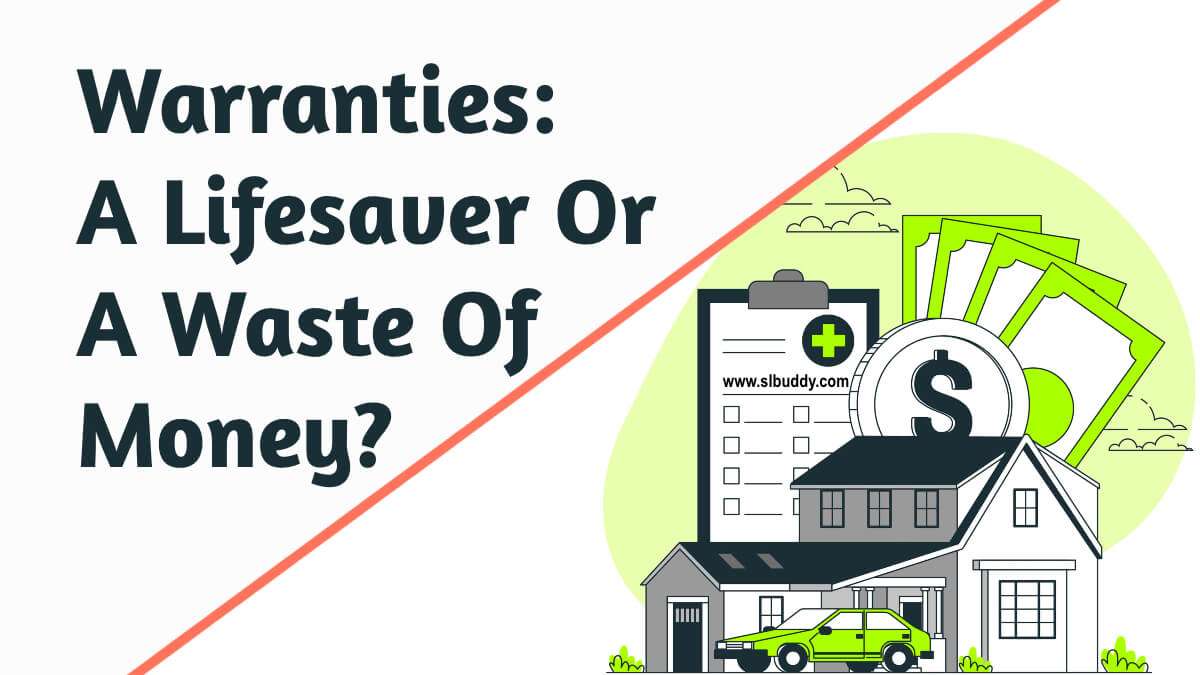 When it comes to car warranties, there are a lot of different opinions out there. Some people feel they are a lifesaver, while others believe they are a waste of money. So, which is it? The answer isn't as simple as most consumers wish it were. There are a lot of layers and considerations one must make before deciding to purchase an extended warranty.
To get to the bottom of this debate, let's take a closer look at car warranties and what they cover. Then, we'll give you our opinion on whether or not they are worth the investment. While looking at the reviews for the different warranties you're considering. For example, these CarChex reviews are a great place to start the process.
What is an Extended Car Warranty?
And its warranty is like an insurance policy for your vehicle's mechanical features, protecting you from paying for expensive repairs if something goes wrong with your car. This may bring peace of mind on your next road trip. Most new vehicles come with a manufacturer's warranty, typically lasting for three years or 36,000 miles (whichever comes first).
However, there are also extended warranties that you can purchase from either the dealer or a third-party provider. These warranties can last for up to 7 years or 100,000 miles. So, what do car warranties cover? This varies depending on the specific warranty, but most of them will cover repairs for things like the engine, transmission, and electrical system. Some also cover towing, rental car reimbursement, and roadside assistance.
Is a Warranty Worth the Investment
Now that we've answered the question "what is a car warranty?" let's move on to whether or not they are worth the investment.
There is no right or wrong answer n since it depends on each individual's circumstances. If you are someone who is worried about expensive repairs, then a car warranty may give you peace of mind. On the other hand, if you are comfortable paying for your repairs, you may not feel like a warranty is necessary.
Remember that car warranties usually come with a deductible, so you must pay a certain out-of-pocket amount before the warranty coverage kicks in. This is something to remember when deciding if a car warranty is proper for you. If you choose a warranty, you'll need to be mindful of saving back in your budget to pay the deductible if you need to use it.
Making an Informed Choice in Your Investment
Whether you purchase an extended warranty for your car or not is ultimately up to you. However, you have the opportunity to research and read reviews in a world that is more accessible and complete than in any prior era of consumers. In addition to word of mouth, we have access to the world of online reviews and testimonials.
As you read the various reviews for a warranty on your car, it is best that you take the reviews with a grain of salt. There is a far higher likelihood that people will tell their friends of a good experience in person and a bad experience online. That said, a few points to keep in mind when reading reviews help you discern the truth.
Check for Verified Purchases
Checking for verified purchases is one way to know if someone writing a review has to experience with the product. This designation is given to people who have purchased the item through the site (in this case, an extended warranty). Reviews from verified purchasers are more likely to be accurate and helpful since they have first-hand experience with the product.
However, it's important to note that not all reviews from verified purchasers are positive. Sometimes, people have negative experiences with products even if they've purchased them through the site. In general, though, reviews from verified purchasers can be a helpful way to get accurate information about a product.
Read a Variety of Reviews
When looking for a product or service review, it can be tempting to read the first few. However, this isn't always the best approach. Instead, try to read a variety of reviews from different sources.
Remember that not even will have the same e gives you don't take any one review as gospel. But by reading various reviews, you'll get a better sense of what to expect. And who knows? Maybe you'll even find a hidden gem that others have missed.
Look for Common Themes
When looking for reviews of a product or service, it's always helpful to look for common themes. If you see that many people are saying the same thing, there is some truth to it. Of course, you should always take each review with a grain of salt. But if you see a consistent pattern of positive or negative feedback, it's worth taking note of.
For example, if multiple reviewers say that a particular service is very efficient and easy to use, chances are that's accurate. On the other hand, if many people complain about a company's customer service, it's probably best to steer clear. By reading reviews carefully, you can better understand what to expect from a business before you commit to using their services.
Ask Questions
If you're still not sure about whether or not to purchase an extended warranty after reading the reviews, don't hesitate to ask questions. You can usually find contact information for businesses on their website.
For example, if you're considering purchasing a warranty through Carchex, you can visit their website and find their contact information. Then, you can give them a call or send them an email with any questions you have. You are making this; you can get clarification on any points that are still unclear.
Making a decision about whether or not to purchase an extended warranty for your car can be a tough call. However, you can make the best decision for your needs by reading reviews and researching. The same process of reading reviews can be used for the insurance you choose or the tire shop you go to when it's time to upgrade. So don't wait – get started today!

MUST SEE
Learn about the essential electrical repairs to consider for your business premises. This article...

Discover the lucrative benefits of investing in Abu Dhabi's real estate market. This article...

Dive into the essentials of the VA disability rating and its calculation process. This...