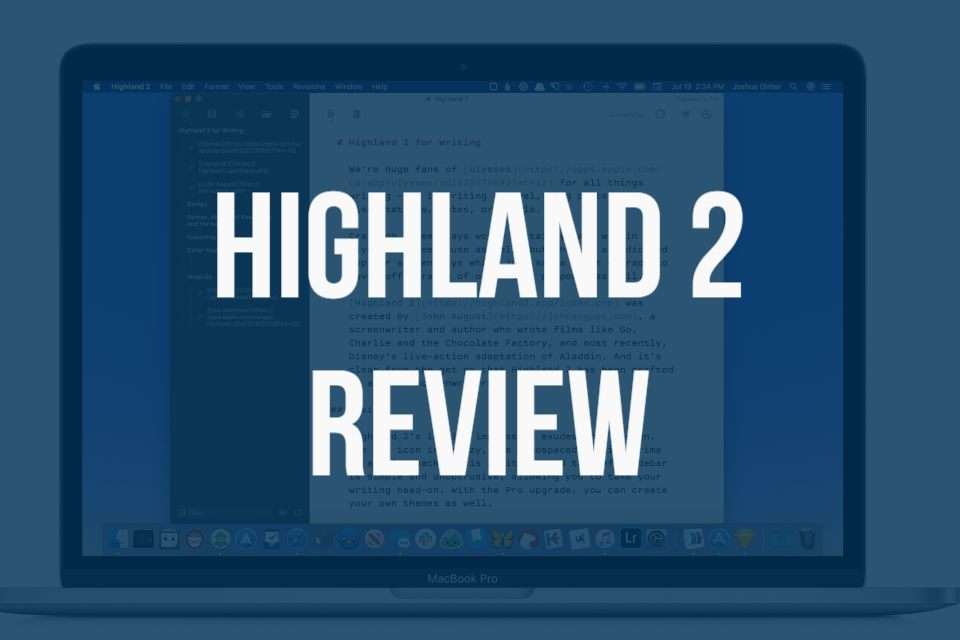 Installation Process
Highland 2 is another free writing software that can be used for most of the writing work. The installation process is very easy as the users can simply start writing after downloading.
Basic Features in Highland 2
The" navigator" option here helps the writers to check what has already written and left to write. Do you want to store some text for later use? Then here is the solution. "Bin" option allows the writers to keep and store text which can be taken for later use.
Highland 2 also gives you the option to keep vital notes and information outside the document using its "scratchpad" option. This software provides the users with the "full-screen mode" for a better writing experience. "Work analysis" option here helps the writers to get an idea of the words that they are using frequently in the document.
This allows writers to structure and plan their work even better. Highland 2 also provides the writers to set word targets ad this keeps the writer focused more on the work and even increases the productivity as well. This further analyzes the male/female balance of your screenplay too using its "gender analysis" option.
Formats Supported
The writers can even obtain a PDF copy of the work they do.
Latest Improvements
Highland 2 has introduced a "revision mode' recently and this allows users to show their track changes in different colors. Are you looking for software that can create your theme relevant to your work? Then here it is. "Custom theme builder" here allows the users to create your own suited for your work.
So hope you gained vital information about highland 2 software. Are you interested in finding much more information about free writing software like this? Then visit here to find more information in a simplified way.

MUST SEE
Navigating the hustle and bustle of office life while maintaining good health can be...

The article delves into the often-overlooked importance of hearing health in the healthcare industry,...

From GPS units to emergency kits, this article outlines essential tools that every professional...