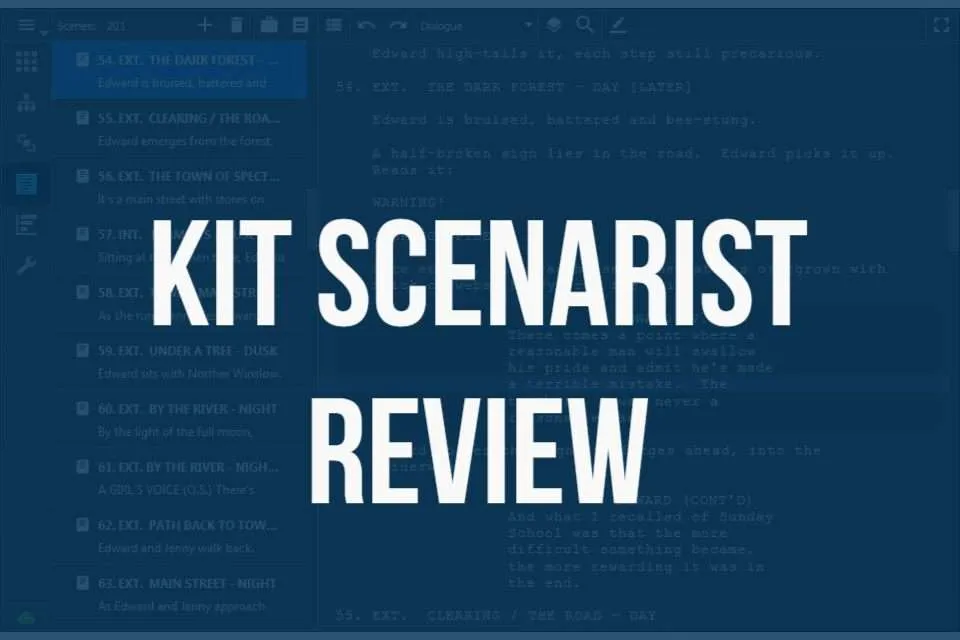 Installation Process
Kit Scenarist is a free writing software designed especially for screenplays. The installation process here is not that complicated. First, you need to open the installed file and double click on it. You need to bring the software icon to the "application" folder of your PC.
Basic Features
The user can collect and save all the relevant information of a project at one place using this software. This is one of the main advantages of this software. The users can also add photos and edit them too using this software. The script of the work can be arranged in the form of cards.
This feature is very useful for screenplay writing work. This provides the opportunity for the users to structure the work much better. Are you tired of sitting and working in front of a computer always? Then here is the option. Here you can print the cards created and work with it too.
Special Features
Specially built "script editor" here will allow you to concentrate on your work more. This will take care of the formatting options of your writing. Kit Scenarist allows you to write in your own language. This is one of the main advantages of this software and makes the software more popular among many. You can generate reports almost for anything using this. The number of words, time, and many more statistics can be obtained.
Latest Improvements
The ability to export files to the PDF version, optimization of power consumption of hybrid video cards in MAC OS X, and addition of spell checker for Hebrew and Polish languages are some of the latest improvements introduced to this software to make this more useful.
I hope you all have gained some valuable information about Kit Scenarist. Are you interested to find more information about free writing software? This is just for you, Just visit here.

MUST SEE
Navigating the hustle and bustle of office life while maintaining good health can be...

The article delves into the often-overlooked importance of hearing health in the healthcare industry,...

From GPS units to emergency kits, this article outlines essential tools that every professional...