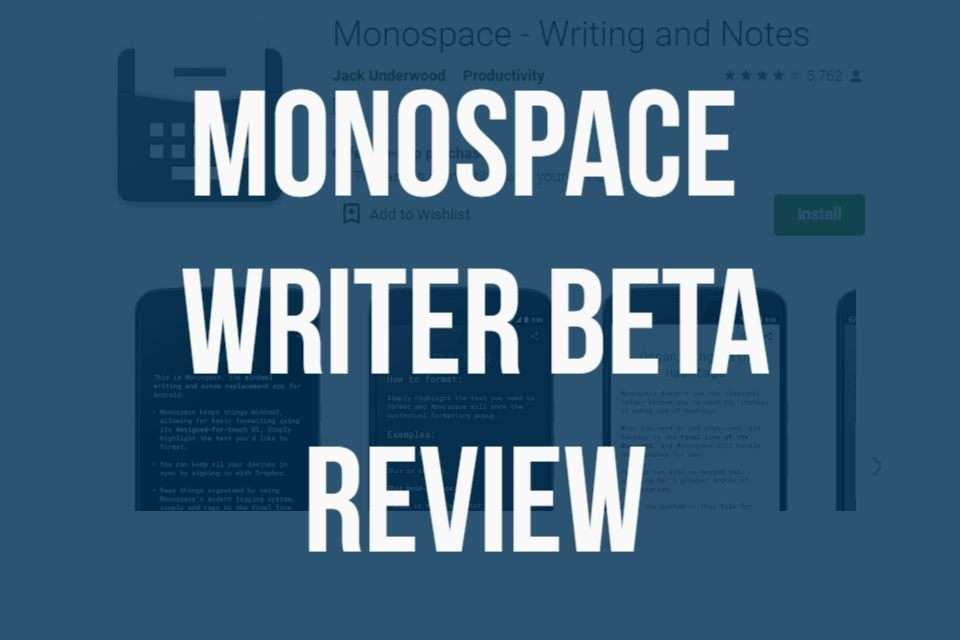 Installation Process
Monospace Writer BETA is another free writing application designed for Android users. You can simply download the application and install it on your device.
Basic Features
The main feature of this application is the ability to use tags to the document. This feature allows users to add tags to the final line of the document file. The users can select either a light or dark theme to continue their work according to the requirement. Monospace Writer BETA also allows you to change the text size and color too.
It also provides users with multiple formatting tools like to make the text bold, italic, and other bullets while writing. The other advantage of this is the minimal consumption of the battery. You do not have to worry about the battery drainage of your device while writing.
Special Features
Are you looking for an application that you can write freely without considering the word limit? Then this for you. Monospace Writer BETA provides you to write any number of words. This further allows user to sync files using Dropbox and this help the users to edit and continue their work on multiple devices too.
Latest Improvement
"Reading mode" was introduced to this application recently and this allows users to read their work when entering and exiting from the file.
Formats Supported
Monospace Writer BETA allows you to export files into TXT and markdown. The ability to convert it into "Markdown" allows users to have copy and paste options to services like Tumblr and WordPress.
We hope that you have gained sufficient information about Monospace Writer BETA using this. Are you interested in finding more about free writing software? Then you can easily visit here.

MUST SEE
Navigating the hustle and bustle of office life while maintaining good health can be...

The article delves into the often-overlooked importance of hearing health in the healthcare industry,...

From GPS units to emergency kits, this article outlines essential tools that every professional...