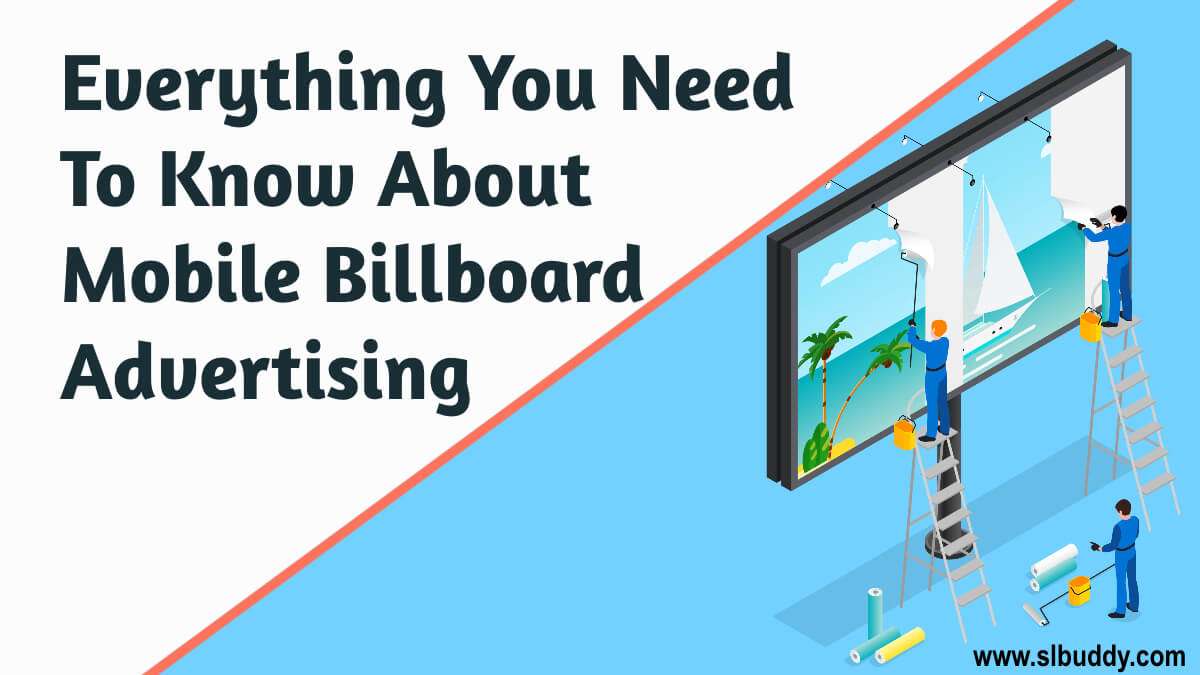 Advertising is how companies make money. Marketing and effective advertising are two of the most critical aspects of any business or organization.
It's pointless to have a fantastic product if you can't sell it. Advertising expands your audience. Coca-Cola is one of the most diverse brand audiences, and while some may believe they don't need to advertise because the brand is so well-known, this is not the case.
They continue to invest in advertising since it encourages buyers to purchase their products. Business advertising has changed as a result of digitalization and innovation.
You will fall behind the competition if you do not diversify your marketing budget into services like Movia. Mobile billboard advertising is one of the digital ways to advertise and is quite successful.
Here is everything you need to know about mobile billboard advertising.
Introduction
A mobile billboard is also known as a digital truck billboard, where a digital screen is fitted on the side of the truck, and the screen is used to run ads and promotions for brands.
The unique part of this type of advertisement is that you can move the truck from one place to another, thus making it portable. You can take the truck to airports, marketplaces, concerts, festivals, or in front of university campuses or schools to reach your brand audience more effectively.
This type of advertisement is used where static billboards cannot reach the target audience.
Why Does It Work?
Here are a few reasons mobile billboard advertising is more beneficial than other alternatives.
Highly Targeted
More quality engagements arise from precisely focusing your promotion to the right people in the right places at the right time. Mobile billboards reach your target audience where they live, work, and play because of their portability.
A mobile billboard campaign can reach across an entire market or target a hyper-local audience. Your mobile billboard design should communicate directly to your target demographic, where it will have the greatest impact.
You should discover the best strategic path using clever mapping tools that consider geography, demographics, and other geographical data. Mobile billboards may also target people according to their interests.
Cost-Effective
Using a mobile billboard is less expensive than running ads or employing a permanent billboard. And also, it is one of the most cost-effective ways of advertising.
Your message will be sent via smart ways to reach your target demographic. The cars may also amass large crowds by positioning themselves in front of athletic locations, festivals, and other public gatherings.
Contrary to popular belief, mobile billboards are not as expensive as they appear, which is good news for small enterprises, which frequently operate on tight budgets.
Mobile billboards are less expensive than traditional forms of advertising, which are difficult to measure and don't provide a decent return on investment.
Image Retention And Remembrance
Your mobile billboards will be remembered. According to the Transportation Advertising Council, customers recall messaging on mobile billboard trucks at 97 percent.
Customers are more likely to remember the exact advertisement and the location of the advertisement when it is presented in this manner.
It is one of the most important aspects of any campaign that has to be considered before investing in any promotional services.
Way Of Mobile Billboards are Rented
The rates for mobile billboard vehicles are competitive and depend on the campaign's size, design, and length. Most companies will rent out mobile billboard trucks for four weeks at first.
However, some clients will ask for a 52-week agreement because their ad will be up for longer. Most of the time, a company that makes mobile billboards will have deals with trucking or rental vehicle industries that will let them put ads on their wheels for a fee.
Most of the time, clients who want to advertise will talk to the mobile billboard firm about their project, and the mobile billboard firm will use the vehicles they have to make the advertising happen.
Static mobile billboards usually cost between $300 and $1,000 per truck per day, but the rate may be lower depending on the contract. Digital mobile billboards with LED lighting usually cost between $700 and $1,800 per truck per day.
However, just like with static billboards, prices can change based on when the campaign is running and where it is being shown.
Digital mobile billboards will always cost more to rent because of the technology that goes into them and the fact that the ads can change based on how much time they have on the screen.
How Mobile Billboards Deliver Results
Mobile billboards are more cost-effective than other advertising channels and out-of-home deliverables for promoting a business or service.
Mobile billboards may swoop in to grab the most relevant group when there is a precise place or time to reach the proper audience.
A standard poster or billboard is not as noticeable as a mobile billboard. The majority of people are not used to seeing messages on wheels. Thus, passers-by will be attracted to the many forms of catchiness on the streets.
Mobile billboards are a relatively uncontested advertising route, which works to their benefit in producing strong results.
Billboards installed on buildings or banners in shopping centers must contend with increased competition for advertising space, but mobile billboards are certain to stand out in an outdoor setting.
Mobile billboards can maintain their attention while consumers are too preoccupied to pay attention to conventional out-of-home advertising owing to its immobility.
Mobile billboards cannot be switched off and exist in areas where customers are already moving. Ninety-six percent of those questioned by Outdoor Advertising Magazine feel that mobile advertising is more effective than conventional outdoor advertising.
According to the research, truck and trailer billboard advertising have a retention rate of up to 97%, and 68% of customers make purchase choices while traveling in their vehicles.
It is evident from these figures and other benefits that mobile billboards provide greater outcomes.
Creative Options for Mobile Billboards
Like normal billboards, mobile billboards have alternatives. Either static or digital. And the options are endless.
You may buy a lighted mobile billboard or make your three-dimensional billboard. One has a TV screen where passers-by may stop and play a video game.
Advertisers may also hire a fleet of mobile billboards and circulate them across an urban or suburban region. Seeing one mobile billboard generates a response while seeing many might result in a post on Instagram, increasing the campaign's reach.
Everyone outdoors is drawn to the mobile billboard when it plays music. This is a common approach to advertising. The mobile billboard may even broadcast a music video.
Final Thoughts
However, before investing in these mobile billboard advertising tactics, there are a few things to consider. First and foremost, you must choose the ad campaign's goal or the message it wishes to portray.
One of the primary drawbacks of these types of advertising is that the messages you convey must be brief and obvious at a glance, which may be challenging.

MUST SEE
Navigating the hustle and bustle of office life while maintaining good health can be...

The article delves into the often-overlooked importance of hearing health in the healthcare industry,...

From GPS units to emergency kits, this article outlines essential tools that every professional...