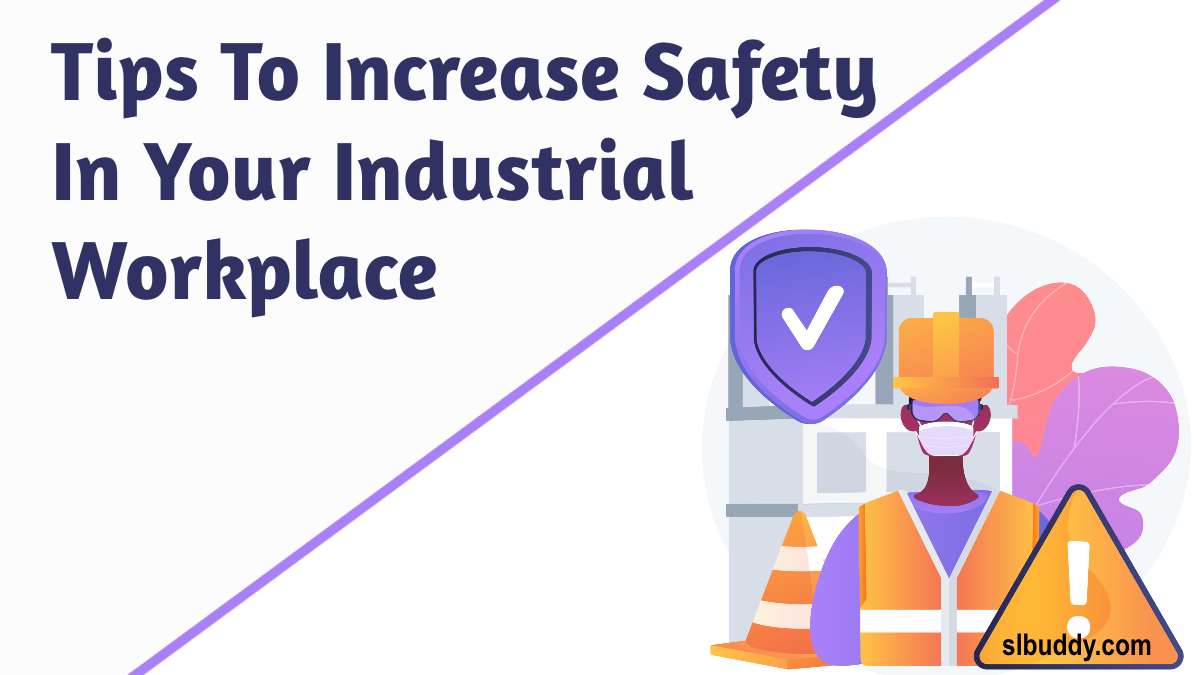 Being safe is a significant source of concern for everyone concerned about their well-being regularly.
Everyone else is placed in jeopardy when you ignore your well-being all of the time. When someone says, "you are your brother's guardian," it simply means that you should pay more attention to and care for one another.
You can defend yourself by adopting some behaviors, while others might put you in danger. Make intelligent choices when it comes to your behaviors.
If you're in charge of a modern enterprise or a manufacturing facility, you're probably concerned about the safety of your employees and customers.
Increased insurance costs and lost working hours resulting from work-related injuries that might have been avoided are unnecessary. The commitment to ensuring the security and safety of workers originates with the owners and managers of a company. 
In any event, given that they do this correctly and actively push social change inside their firm, the benefits may result in considerable increases in brand loyalty and increased productivity.
The following are several suggestions to keep everyone safe while they are at the facility:
01. Train Workers on Safety Practices
One of the most significant dangers in manufacturing and industrial facilities is the consequence of negligence.
Instruct your employees on the correct ways to operate hardware and electrical equipment and how to deal with toxic substances, among other things. Some hazardous compounds may pose a serious threat to human life and expose the facility to fire and explosion threats.
When flammable materials are not used, keeping them safe from ignition is crucial. You may also utilize heat resistant materials suitable for the situation to increase safety. 
Ascertain that the storage area is kept free from any potential ignition sources. Every day, dispose of specified garbage, such as ignitable rubbish, in a designated container.
Metal vaults are the best option for storing them. At the same time, dust should be cleaned up regularly since it is a potential fire threat.
02. Always Wear Safety Equipment
Personal Protective Equipment (PPE) is an obligatory need in every manufacturing or industrial facility to improve the employees' security and safety.
Because these are areas where there is a significant amount of professional equipment, it is essential to safeguard oneself continuously.
Working without personal protective equipment (PPE) puts you and others at risk. Ensure all personnel is informed of their security duties and that all safety procedures are followed.
03. Encouraging Employees to Report Accidents or Oddities
This is one of the most powerful strategies to consider irregularities when doing official duties. By failing to notice minor irregularities such as nails poking through the floor, faulty equipment, or spilled liquids, the likelihood of a tragedy increases significantly.
Employees should notify the authorities responsible for remedial action as soon as they become aware of the issue.
Create a culture in which any worker can report any abnormalities that occur. Please encourage them to handle the problem as soon as possible to avoid any accidents or harm to other persons passing through the same area and be negligent in handling the situation.
For example, if someone discovers an oil spill on the floor, they should clean it up as soon as possible to prevent another person from sliding.
After wiping up the spill and cleaning the surrounding area, the worker would report it to the appropriate authorities, ensuring that it is visible and noticeable enough to be observed.
Raed more: The Best Recruiting Strategies for Hiring Experienced Employees
04. Prevent your employees from being overtired.
Concentration and awareness are required while operating big electrical apparatus. When one feels sluggish or sleepy, it is difficult to maintain concentration, a recipe for disaster waiting to happen.
To keep this problem under control, encourage your employees to take short breaks throughout the day to hold their attention and focus while working.
05. Make Adequate Traning A Top Priority.
People cannot follow safety rules that they are unaware of or do not comprehend. As a manager, you must ensure that everyone on site knows how to keep themselves and others safe.
This entails offering extensive training. Some of the training will focus on general workplace best practices, while others may be customized to particular pieces of equipment.
There are several options for providing your personnel with the training to understand the proper safety procedures. You may,
# Set aside training days for the whole crew to sit together and learn a new safety precaution. 
# Provide training films or texts to your staff as required reading. 
# Hire safety specialists to speak with your employees on the necessity of adequately handling new equipment. 
# Provide this training in whatever way you choose as long as it is successful.
Keeping your material up to date is one of the most critical aspects of offering this training to your personnel.
Best safety standards and regulations are constantly evolving, which means you'll need to remain on top of them.
As laws and requirements change, you'll need to refresh your staff's training to inform them of any changes in your company's best practices.
06. Clear Work Areas and Emergency Exits
Mainly, it cannot be overstated how important it is to maintain all work areas and exits clear of obstructions. It is critical to store products and equipment in secure locations to keep exits open in an emergency.
Make sure that paths leading out of various departments' stairwells and halls are free so that people may move around securely and quickly if an accident occurs.
Debris and a significant quantity of dust should be absent from a clean workplace. In industrial and manufacturing environments, dust containment concerns may occur.
Keep in mind that dust might hurt your health. It may irritate the eyes, cause sneezing, coughing, and other respiratory and skin issues. To improve employee performance, every work environment requires appropriate indoor air quality.
Absences are reduced and significant, and long-term health impacts may be avoided in a dust-free workplace.
As an outcome, businesses should make every effort to keep dust to a minimum. This issue may be solved by installing suitable dust containment for bulk bag dischargers.
You may enhance the air quality of your product and overcome comparable issues by employing high-grade dust containment equipment.
Read more: Does Temporary Employees Consider Occupational Safety measures?
Conclusion
No one wants to be harmed, yet we frequently overlook excellent safety procedures because they require more time and effort.
Spending a little more time to prevent an accident is always worth it. Keeping an eye on workplace safety throughout the day is a simple method to keep your workplace safe. It demonstrates to your workers that you care about them and their well-being if you are a supervisor.
Being safety conscious may boost staff morale, productivity and even create a positive first impression on visitors.
If you work as an employee, it is in your and your colleagues' best interests to follow safety rules.

MUST SEE
Navigating the hustle and bustle of office life while maintaining good health can be...

The article delves into the often-overlooked importance of hearing health in the healthcare industry,...

From GPS units to emergency kits, this article outlines essential tools that every professional...