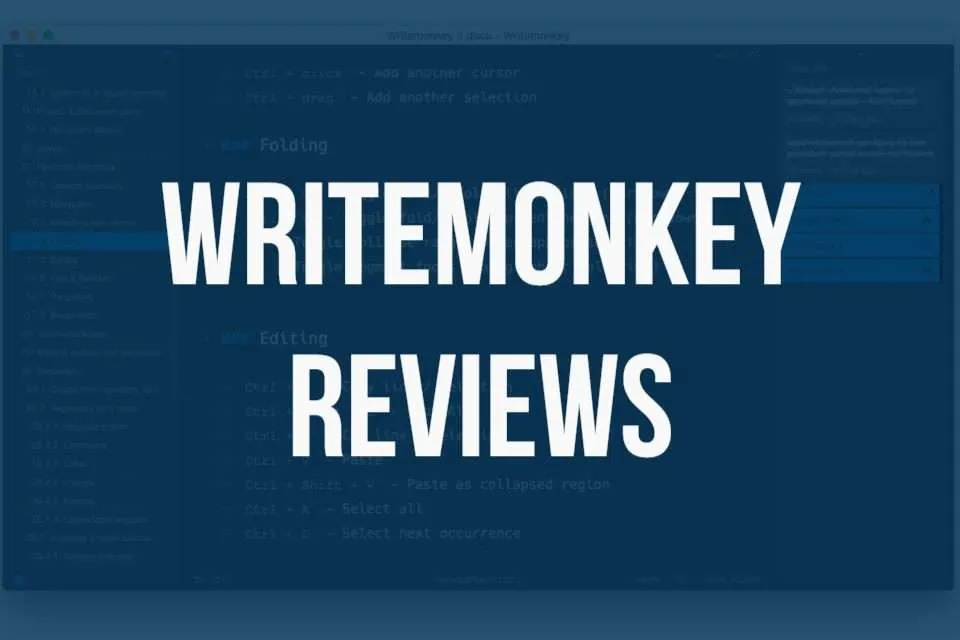 WriteMonkey is regarded as one of the more user-friendly writing software going around. You can easily write books, articles, and emails from this.
The Installation Process of WriteMonkey
You are not required to bother about the installation process here. The users can simply open and start typing
Special Features
WriteMonkey provides you with a spell checker and a lookup tool with the help of many online resources and allows the users to set up their targets at the beginning. Here WriteMonkey allows the users to enter a target word count and a time and allows you to check your progress thereby.
Formats Supported
This software allows you to open files in TXT format and on the other hand you can only save files in TXT format too. So basically the output will be a notepad document. Further, you will not get the opportunity to use formatting and advanced features like in other word processing software in WriteMonkey. This allows you to have a PDF copy of your work using the print option.
Bonus Feature
WriteMonkey is a portable one. The users can put it into a USB drive and take it anywhere you want. This allows you to continue your work from any computer on the go.
Latest Improvements
Do you want to know the latest update of WriteMonkey? Here they are. The software now can show and hide spaces and the option of "replace all" in a selected area. This further has introduced a new spell checker and an improved plugin system to enhance the user experience and to make the software more advanced and useful to all its users.
The simple installation process, replacing all tools, and target set checkers are some of the main positives of this software and these are the main factors that people express about WriteMonkey.
Pros and Cons
Opening and saving only in TXT format and the inability to use any images or hypertext are the main limitations of this as many users are looking for these options when selecting a writing software.
The Summary!
So hope that this has given you some of the necessary information about WriteMonkey software. Are you interested in finding more information about free writing software? Here is the chance. You can quickly locate many more facts about free writing software using.

MUST SEE
Navigating the hustle and bustle of office life while maintaining good health can be...

The article delves into the often-overlooked importance of hearing health in the healthcare industry,...

From GPS units to emergency kits, this article outlines essential tools that every professional...